In the last 15 or so years Dublin has morphed into a city of international stature. With just over half a million in population -- the greater suburban area swells to over 1.8 million. When the Celtic Tiger economic wave was cresting Dublin saw major amounts of investment and renewal.
Ireland has taken a bit of a hit with the shakeout of the Euro but the golf offerings remain a major draw. Many who come to Ireland often fly to Shannon and frankly never see the doings in Dublin now. An error of epic proportions. Don't make that same mistake.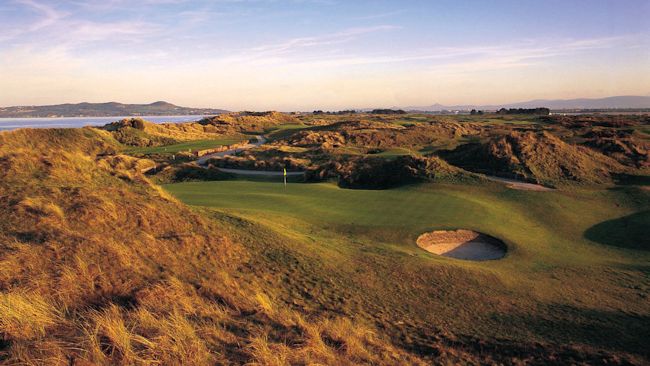 Portmarnock Golf Club is arguably the premier championship venue in all of Ireland - scenic, fair and thorough in its demands.
Notable Golf Courses
Portmarnock Golf Club / 27 Holes
Championhip Links 18 = 7,466 yards / Par-72
www.portmarnockgolfclub.ie
Any discussion of top tier Ireland golf courses, especially in the Dublin area, starts with famed Portmarnock Golf Club. No course in the Emerald Isle has staged the full range of top tier events as Portmarnock. Located on a peninsula bracketed by the Irish Sea to the East and the Portmarnock Baldoyle Estuary to the West winds can whip through the property. The clever routing of the championship course takes you to all corners of the property even with only 12 feet of elevation change. Portmarnock eschews the sometimes daffy bounces that can infect other links courses. What you score is what you earn. Fascinatingly, Portmarnock owes its existence to two Scots -- W.S. Pickeman and George Boss, who founded the club in 1894.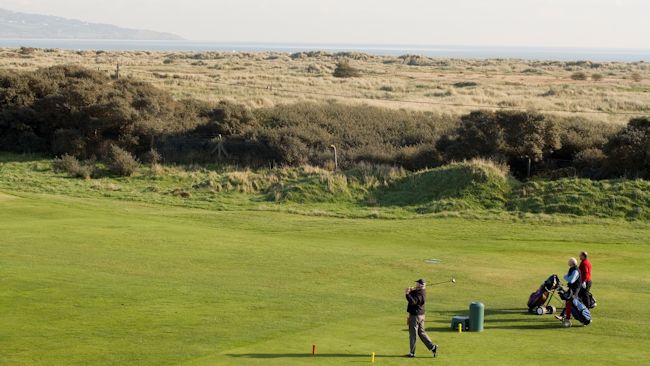 Royal Dublin is often overlooked by many visitors -- the locals know full well the challenges it consistently provides.
Royal Dublin GC
7,269 yards / Par-72
www.theroyaldublingolfclub.com
As Ireland's second oldest course, opened in 1885 -- Royal Dublin provides two distinct nines. The outward half, nearly 500 yards shorter, is where one needs to score low as the inner half provides a rousing and challenging conclusion. Fairways are wide enough but pity any wild player -- staying resolute when the wind blows -- and it can at times blow severely -- is no small task. Royal Dublin was also the home of world renowned player -- Christy O'Connor – the club's professional for nearly 30 years. The ten-time Ryder Cupper is as revered to Irish golf fans as Arnold Palmer is to American ones. Like Portmarnock – Royal Dublin is the handiwork of a Scotsman – John Lumsden.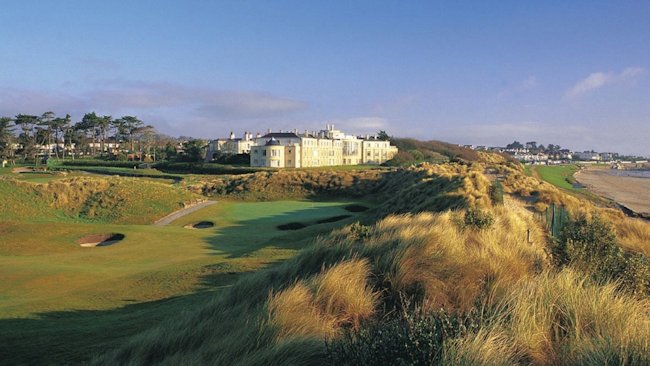 The 18th hole at Portmarnock Hotel & Golf Links is an unrelenting par-4 of 446 yards. Pay careful attention or pay the steep price for failure.
Portmarnock Hotel and Golf Links
7,047 Yards / Par-71
www.portmarnock.com
Situated on the former Jameson Whiskey family estate the Bernhard Langer and Stan Eby designed course opened in 1995 and weaves through the existing dunes and is challenging without being excessively harsh. Head over to Jameson Bar -- part of the original house dating back to 1847 and have a concluding 19th hole libation. Not as intense as Portmarnock GC but a good bit easier on your wallet too.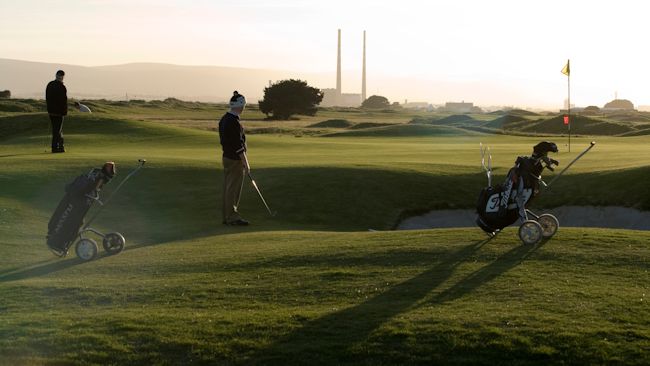 The Island Golf Club is perfectly situated -- just 15 minutes from Dublin Airport with an array of stunning dunes throughout the layout.
The Island Golf Club
6,900 yards / Par-71
www.theislandgolfclub.com
Opened in 1890 -- the strength of The Island GC is the topography. Containing more natural dunes than either Portmarnock or Royal Dublin -- The Island is a rollicking journey -- at times maddening because of severe penalties that await, but, at other times, simply joyous as you feel the majestic qualities of the game coming to life on this splendid links. Known well to locals – its high time overseas visitors shake away the cobwebs of ignorance and enjoy what's provided here.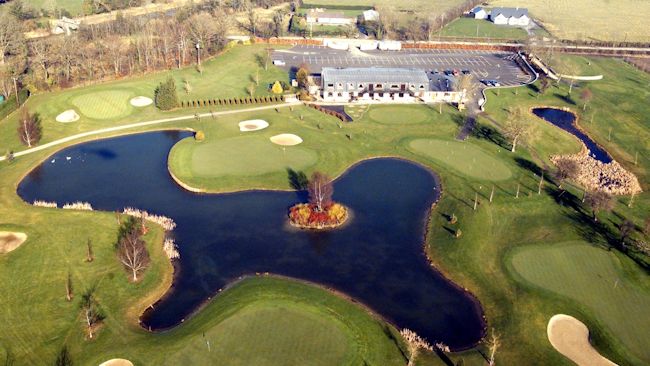 The K Club hosted The 2006 Ryder Cup Matches and excels on a range of fronts from service, lodging, cuisine and top tier golf for 36-holes.
The Kildare Hotel, Spa and Country Club
36 holes (Palmer & Smurfit)
www.kclub.ie
Known as The K Club -- this 36-hole facility, designed by Arnold Palmer, hosted the 2006 Ryder Cup Matches. The Palmer Course, site of the first matches on Irish soil, is a demanding par-72 layout that stretches to 7,350 yards. Suffice to say -- play the up markers to maintain one's sanity. The Smurfit Course -- named for co-owner Michael Smurfit -- is no junior league layout. Located on 550 acres -- The K Club provides all the creature comforts for those with the deepest of pockets.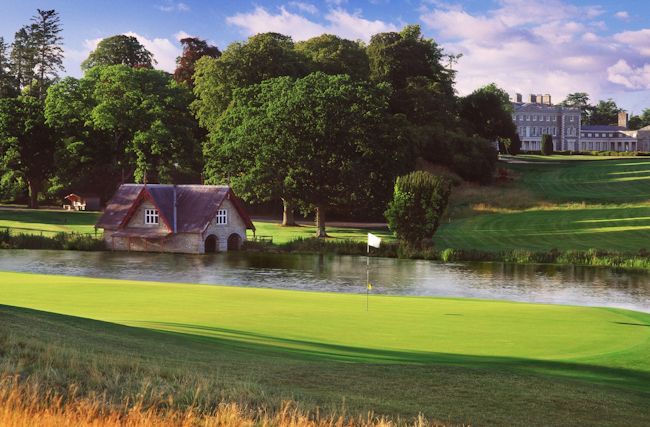 Carton House in a short period of time has quickly garnered much praise for the 36-holes of golf it provides.
Carton House GC
36 holes (O'Meara & Montgomerie)
www.cartonhousegolf.com
One of Ireland's great stately homes the grounds have been transformed into a modern resort with 36-holes of golf at its core. The Mark O' Meara course opened in 2002 followed a year later by the Colin Montgomerie course. Major Irish events have been played on both courses and the Irish Open was played on the Montgomerie course in 2013.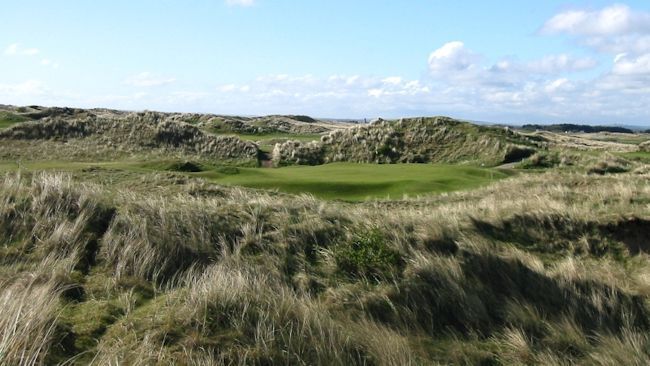 County Louth features two nine-hole loops and wind can wreak havoc as it always shifts throughout the round.
County Louth
7,031 Yards / Par-72
www.countylouthgolfclub.com
Dating back to 1892 -- the current course has been updated a few times -- most recently by Tom Mackenzie. County Louth – called Baltray by locals – doesn't provide continuous views of the sea but the rolling land is blessed with fine dunes and unlike so many other links courses where wayward driving invariably means a lost ball – playability is accomplished here without compromising the overall design.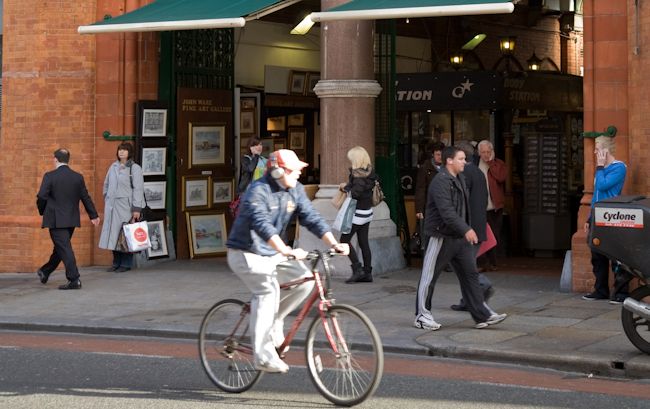 Dubin is blessed for its varied offerings in the arts arena. Be sure to take in the different locations through the Art Impressions Tour.
Five Must-Do's in Dublin (besides golf) ...
Art Impressions Tour
,
www.artimpressions.ie
Offers two relaxed and intimate art tours within Dublin city - one a National Gallery of Ireland tour incorporating a 'crash course' in art history and the other a highly informative tour and viewing of the world famous Book of Kells.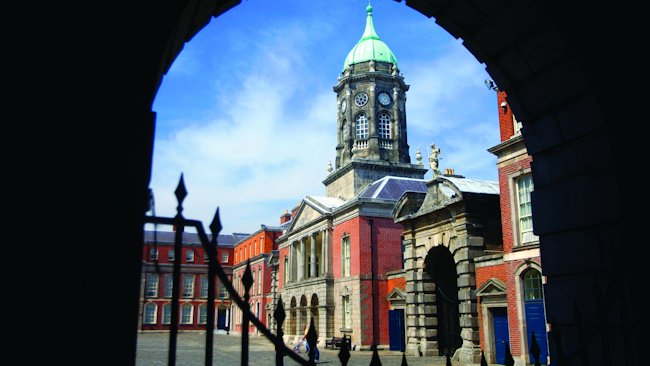 George's Street Arcade is ground zero for a mingling of varied shops and food offerings -- a must see when touring and located in the core center of Dublin.
George's Street Arcade
,
www.georgesstreetarcade.com
Located in the heart of Dublin city centre. Less than a 5 minute walk from Grafton Street and Temple Bar, in this enclosed Victorian market you enjoy boutique shops and stalls ranging from trendy clothing, jewelry, funky music, souvenirs and much more along with wonderful dining and food options.
Project 51
,
www.project51.ie
Located on South William Street and opened in summer 2011 – This collaboration brings Irish fashion and design back into the heart of the capital.
Dublin Castle
,
www.dublincastle.ie
In operation since 1204 AD -- Dublin Castle covers 11 acres and has a range of different tours and activities. A solid option for those wishing to see the Emerald Isle from early times to present day.
Dublin Literary Pub Crawl
,
www.dublinpubcrawl.com
Provides a two-hour plus tour of no less than 4 pubs in central Dublin. Two actors provide the info in a lively way that's 100% Irish to the core. Fun to the max. Eyeing Ireland from the vantage point of a pub provides an insight like no other.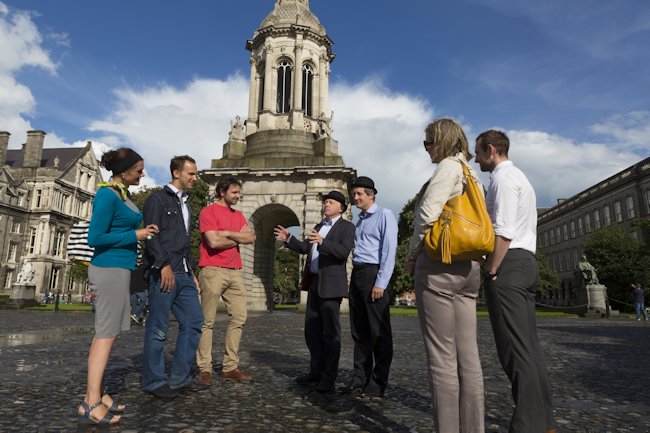 Want pure Irish fun? Take the Dublin Literary Pub Crawl -- combines Irish storytelling and drink -- the quintessential dynamic duo.