Everyone can agree that Greece is a traveler's dream destination. The bright sun, warm weather, sandy beaches, and cultural richness of Greece make it irresistible. Especially to people that are looking for a much-deserved break from reality. This summer especially, with the Covid-19 lockdown fresh in memory, it is the best time to celebrate life to the fullest and enjoy your vacations drenched in luxury, comfort, and style. Here, you will discover all the reasons why Greece is the ideal destination for luxury vacations this summer.
1. Its beaches will leave you in awe
When thinking about Greece, you're probably thinking of the Greek islands and the Greek beaches. While the islands are not the only places in Greece that boast magnificent sandy shores and turquoise waters, you're right. Greece's beaches are a world of their own. Sandy, pebbled, rocky, or anything in between, they are bound to hypnotize you with their beauty and refresh you with their clear waters. Our top picks include Balos beach in Crete, Myrtos beach in Kefalonia, Agios Prokopios beach in Naxos. Navagio beach in Zakynthos, Sarakiniko beach in Milos, and Kolympithres beach in Paros. Lie on your sun lounge, or spread your towel on the sand, and let the sun warm your skin and give you the tan you've lusted after for months. Since most of the beaches above are organized, you can enjoy the services of the beach bars and have snacks and drinks whenever you feel like it.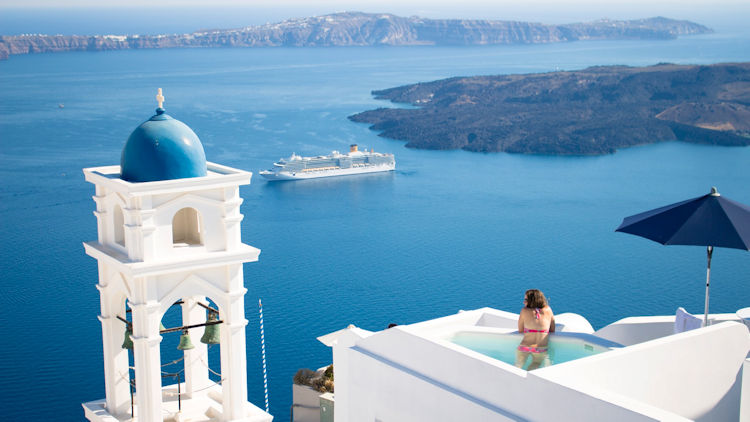 2. Its luxury resorts will make you feel like royalty
Due to the fact that Greece is a beloved destination for travelers, especially during the summer, the country has developed excellent tourist infrastructure. As a result, you will find plenty of accommodation options no matter where you choose to stay. From 5-star hotels to villas, boutiques, and everything in between, you will be enveloped in opulence and comfort, making you feel like you have a home away from home. Our top accommodation pics include Parilio hotel in Paros, Lesante Blue in Zakynthos, Athens Was in Athens, Wyndham Grand Crete Mirabello Bay in Crete, Santorini Princess in Santorini, and Rocabella Mykonos in Mykonos. Along with the best tours in Greece, Greeking.me gives you the opportunity to book your accommodation easily and stress-free; exactly as your Greek vacation should be.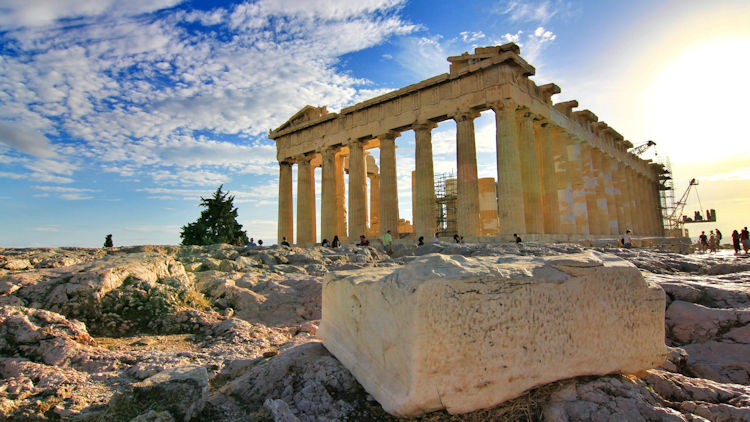 3. The cultural stimuli will make you feel sophisticated
With thousands of years of history, and a heritage that carries elements of the multiple occupations the country has endured, Greece is nothing short of fascinating. If you're a history buff, the Greek capital will be your mecca. The Acropolis of Athens, the modern Acropolis Museum, and the Roman Agora, are only some of the things you should include in your itinerary. At the same time, the countless museums of the country, together with the numerous art galleries, will help you gain insight into the local everyday life and culture. It will help you understand the reason behind the Greek customs and traditions, and it will bring you closer to the locals. Our favorite cultural spots in the county include Mykonos' Folklore Museum, the Museum of Cycladic Art in Athens, and the DESTE Foundation for Contemporary Art, among others. Do your research and pick the museums and galleries that better suit your taste; you won't regret it!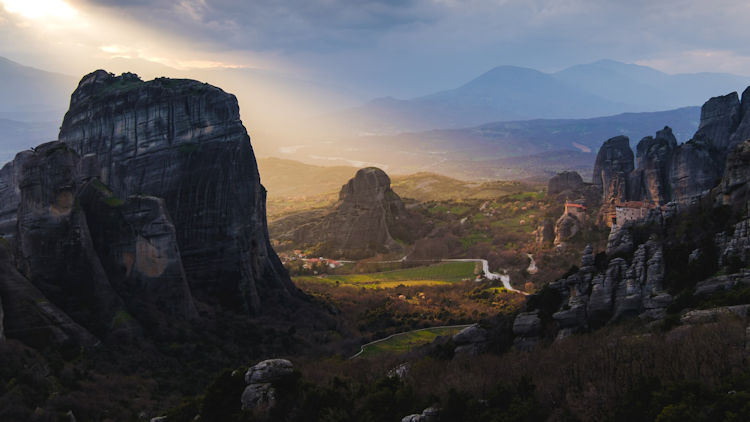 4. Its diversity won't leave anyone unsatisfied
Yes, Greece has it all. It has excellent beaches and incredible mountain villages. It is picturesque and rustic. It boasts both an urban and a Cycladic aesthetic. It is a country of contradictions and that is one of the many reasons why it charms its visitors. No matter what you're looking for and which type of vacations you're after, you are bound to find a destination in Greece that ticks all of your boxes. Its vast beauty is unnegotiable, and therefore, no matter where you choose to go in the end, a marvelous time is guaranteed. It is no coincidence that even the most demanding of visitors return to Greece time and time again! From Nafplio, the most romantic city of Greece to the mountainous Delphi, the striking UNESCO World Heritage Site of Meteora (pictured), and the countless Greek islands, you will savor the feeling of complete freedom and relaxation. Beware, however, that Greece is addictive. It is almost certain you'll be booking your tickets for your next Greek trip before boarding you plane home.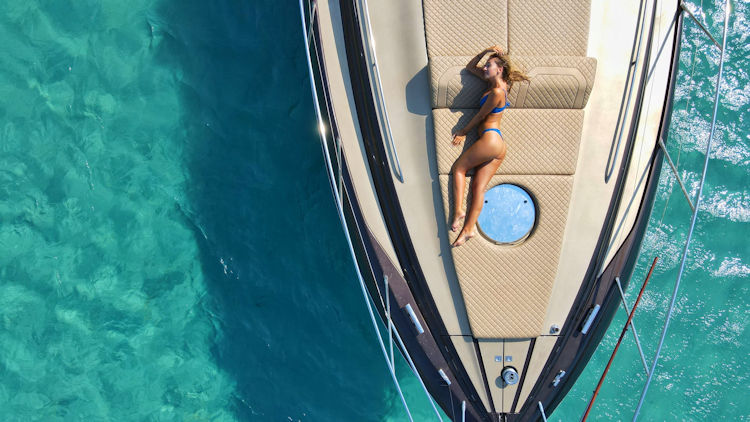 5. There are luxury activities and services that will enrich your trip
If your budget allows you to, in Greece, you will have the opportunity to embark on a number of luxury activities and receive luxury services that will make you feel well cared for. Don't hesitate to join a sailing trip across Greece's magical waters and admire the impressive coastline most people only get to dream about. A plethora of well-rounded tours in Greece accommodate the visitors of the country and offer them the most authentic experience, revealing all of the locals' secrets. Greeking.me has designed a wide selection of tours with the intention of introducing you to the excellence of Greece and sharing their local knowledge with you. If your needs and desires are very specific or you just want to eliminate the element of stress completely from your Greek vacations, you can even design your own trip to Greece. That way, you will have complete control over where you go and what you see, without having to sweat the small stuff. Last but not least, in order to enjoy your Greek trip stress-free and with the minimal effort possible, you can book private transfer services and go from one place to another easily, comfortably, and luxuriously.
So yes, Greece is indeed the ideal destination for luxury vacations this summer. It will allow you to relax, reconstruct, party, and leave all your everyday worries behind. Have this summer become the beginning of your new, adventurous life and kick off this new version of yourself in Greece. You'll be singing, dancing, and diving into the crystal-clear waters of the Aegean Sea in no time.
Image credit: Unsplash / Voulisma beach, Agios Nikolaos, Greece