Torontonians have a secret. Beneath the puffy Canada Goose down jackets and the mukluk boots lurks a chic citizenry with passion for fashion, food, and culture - the fusion of which is found in the tony village of Yorkville. This stylish and historic sector, just north of downtown's financial and civic hub, is home to pedestrian friendly streets lined with designer shops, posh cocktail bars, and gourmet eateries. Akin to Beverly Hills' Rodeo Drive or New York City's Madison Avenue, the mixed-use nature of its several elite blocks makes it appealingly approachable. Bordered by museums and the beautiful University of Toronto campus, Yorkville is also where you'll find Toronto's chicest boutique hotel.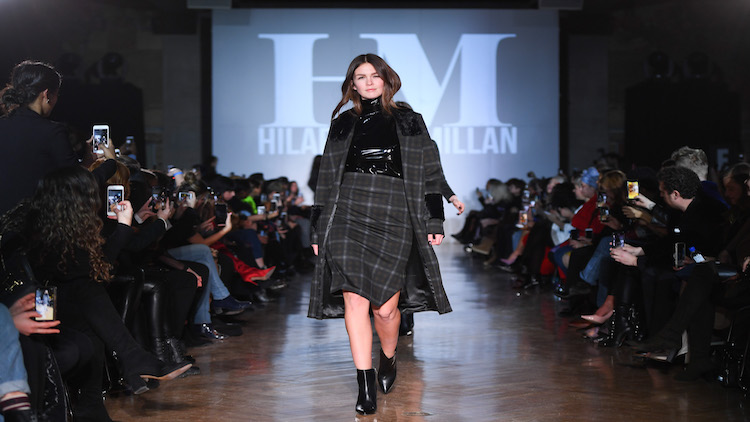 A sophisticated cocoon within the Canadian metropolis, Yorkville is the destination for visiting celebs who gather during star-studded events such as The TD Toronto Jazz Festival, The Toronto Film Festival, and Fashion Week - perhaps the area's best illustration of Yorkville's fusion of style and culture. Fashion Week features models strutting the catwalk within the Gardiner Museum's Terrace Room, and within Royal Ontario Museum's central gallery where dinosaur fossils provide an edgy backdrop.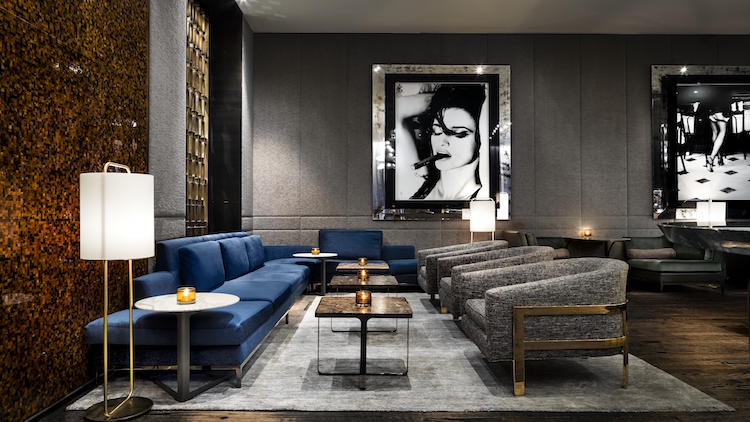 STAY
Enjoy a quintessential Yorkville experience with a stay at The Hazelton Hotel. The glamorous boutique inn, part of The Leading Hotels of the World consortium, is located in the heart of the district. Service is bespoke, room décor is swank, and each spacious, green marbled bathroom features an in-mirror television, heated flooring, and L'Occitane bath products. The hotel's sultry One Restaurant and Bar (led by Chef Mark McEwan and featuring stunning decor by the Yabu Pushelburg design firm) is greater Toronto's spot to see-and-be-seen. Head to the candle-lit, tree-lined patio in warmer months for optimal Yorkville-action viewing. (Rumor has it that a particular NBA all-star favors this spot when in town, as does a certain Canadian-born pop idol.) A state-of-the-art fitness center, an indoor salt water lap pool, and an elegant spa utilizing Swiss Valmont products round-out the offerings. Don't hesitate to utilize the services of the knowledgeable and friendly concierge team who can recommend outings and adventures for every taste – literally. Toronto's Culinary Adventure Co. for instance, provides food-centric tours focused on the town's tastiest treats.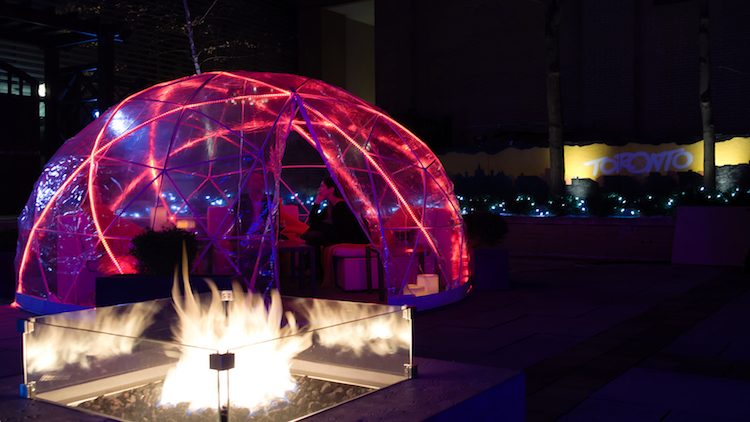 DINE
Beyond the delicious continental offerings at One, Yorkville is home to a number of fine dining locales such as Opus, featuring Toronto's most extensive and ambitious wine list. Newly opened STK reflects a modern and elevated approach to the traditional steakhouse, and Planta serves innovative, inspired plant-based dishes. For au courant cocktails, head to Figures where a comic book store entrance conceals a secret door leading to the super-hero themed lounge. The glamour of Yorkville is reflected at luxe D Bar at the Four Seasons. In colder weather, don't miss The Intercontinental Hotel's igloo experience, located on their Proof Bar patio until temps rise. Three twinkle-lit, heated, plastic 'igloos' provide whimsical warmth; each seats six and each features a tiny fireplace, blankets, and throw pillows, as well as a themed menu. Cheese fondue anyone?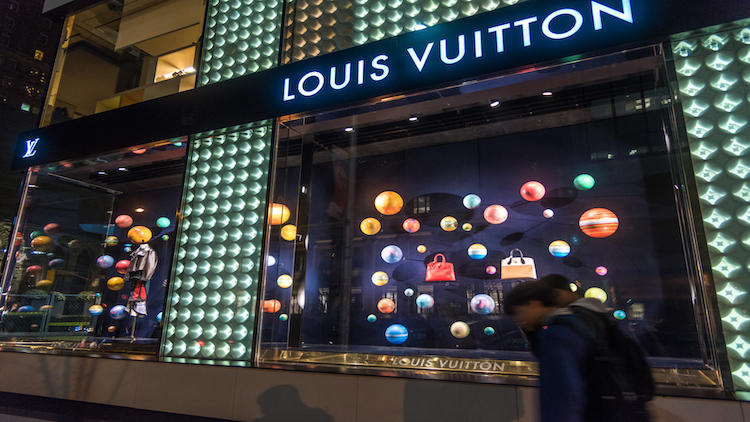 SHOP
If it's haute, it's here. Chanel, Burberry, Louis Vuitton, Hermes, Gucci and more are all represented within their own stylish boutiques. Yorkville Village, ground zero for Toronto Fashion Week and site of designer pop-ups, is a chic, multi-use mall and home to fashion forward TNT, featuring racks and racks of styles by, among others, Veronica Beard, Victoria Beckham, The Row, and Smythe and a selection of Golden Goose Deluxe Brand sneakers. A luxurious retail haven, Yorkville Village regularly spotlights art exhibitions and installations and is also a site at which to discover top Canadian fashion designers such as Hilary MacMillan and Christopher Bates, whose fans include Shawn Mendes and Don Cheadle.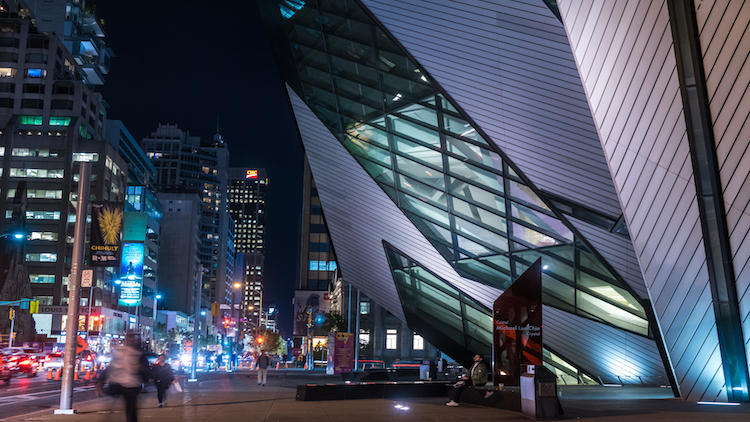 DO
The world-class museums and art galleries that surround Yorkville provide gravitas, making the area more than just a bon vivant's retail dream. The ROM (Royal Ontario Museum, pictured above) is one of the largest museums in North America and the largest in Canada with four floors of art, artifacts, and natural history exhibits. The shoe box-shaped Bata Shoe Museum with its spectacular collection of footwear through the ages is the ultimate merging of fashion and culture. The Gardiner Museum emphasizes clay and ceramic traditions, with traveling exhibitions from master artisans such as sculptor Ai Weiwei. Finally, Yorkville Village's vibrant Gallerie de Bellefeuille, pictured below, with its colorful collection of modern art, can provide you with the ultimate Toronto souvenir - a $15,000 Swarovski crystal-encrusted Buddha by artist Metis Atash. Toronto's favorite son Drake has one. Why not you?