Flash Collection
The Flash collection is created using footwear's most innovative technologies and designed for the man who wants to attack every adventure. A go-anywhere range with the confidence to stand out, the Flash collection is the dynamic future of performance.
Hiking Collection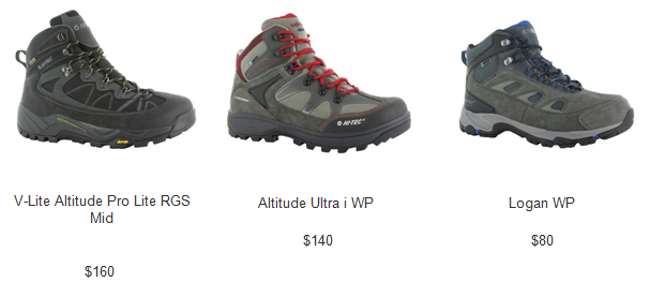 Hi-Tec presents a complete collection of hiking boots to suit every need and premium technologies ensure the most reliable product. This collection been designed to offer a range that fits every budget.
Multi-Sport/Lifestyle Collection

This innovative collection takes everyday activities like yard work or walking and enhances it with technologies like Vibram RollinGait sytems and plush materials.
Sandals Collection

This collection is designed to include a style for everyone. Whether taking a walk on the beach or hitting the summer trail, Hi-Tec is weaving its DNA into each sandal with quality materials and their best technologies.
Visit website:
http://us.hi-tec.com/