It presents the finest ryokans in Japan, from historic properties like Hiiragiya in Kyoto and Kikkaso in Hakone to luxury retreats like Zaborin in Hokkaido and Tenku-no-Mori in Kyushu.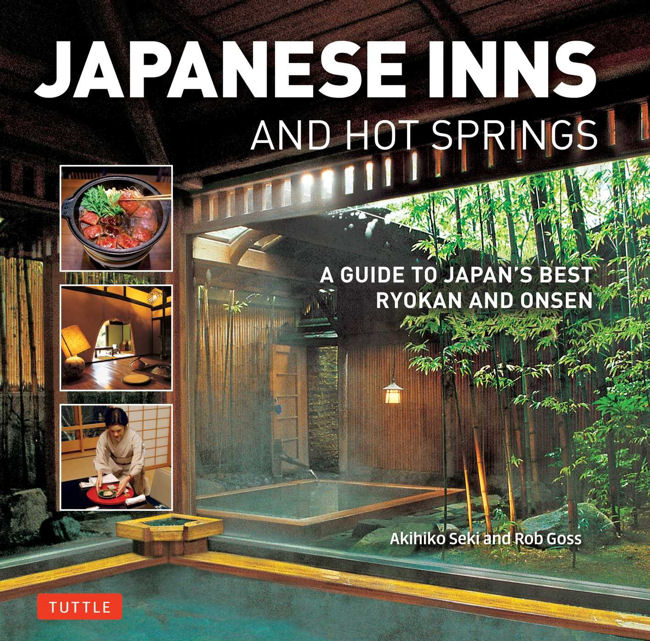 In this Japan travel guide you will find:
• The 40 best Japanese ryokan and onsens for English-speaking visitors (including 13 in the Tokyo area and 11 in and around Kyoto and Nara)
• A description of the special features of each ryokan and what is included in your stay
• Tips on how to choose the right ryokan for you
• Practical advice on how to book a stay and a detailed etiquette guide
Above all else this ryokan guide reveals the enduring traditions of Japanese hospitality, a rich heritage reaching back a thousand years to the time when Japan's hot spring bathing culture took root. The beautiful properties in this book also illustrate the unique design sensibility for which Japan is so justly renowned.
Indispensable tips on booking a Japanese ryokan that is right for you and reaching each property by train, bus and taxi are provided along with a detailed etiquette guide to staying at a ryokan and bathing in an onsen, as well as descriptions of the special features of each of the inns featured.
Buy book on Amazon.com:
Japanese Inns & Hot Springs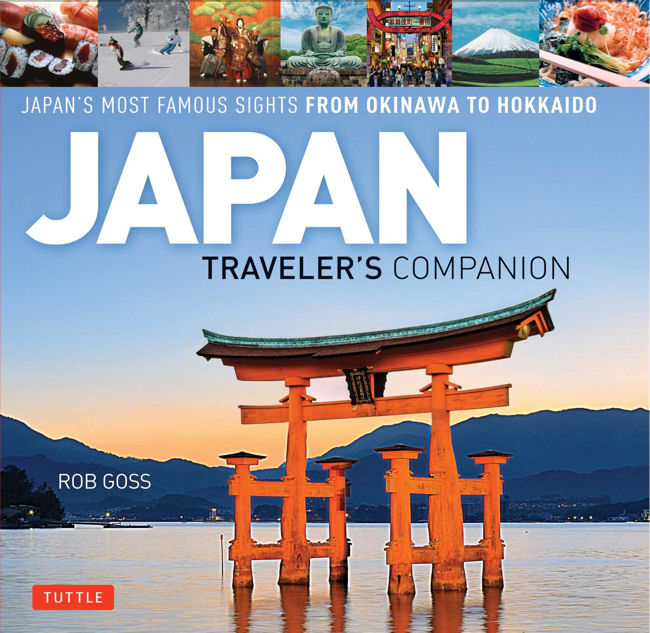 Illustrated with hundreds of color photos, Japan Traveler's Companion delves beyond the gaze of traditional guidebooks to uncover the country's rich culinary traditions, pop culture, Samurai heritage, and much more—bringing Japan to life and highlighting the most interesting places to visit in every region of the country.
Author Rob Goss is an award-winning travel writer who has lived in Japan for years. He introduces readers to his favorite places to visit in Japan in an engaging way and provides detailed itineraries for each region of the country.
• A map of the region shows the location of major sights, all of which are described and shown in the chapter
• Covers the 86 most important sights in Japan including 22 UNESCO World Heritage Sites
• Introductory chapters on Japanese cuisine, popular culture and Samurai history
In this illustrated Japan travel guide, the traits and traditions defining major destinations like Tokyo, Kyoto and the booming winter resort of Niseko are described, along with other lesser-known parts of Japan that few visitors get to experience. For example, the contemporary "art island" of Naoshima, the UNESCO World Heritage flora and fauna of Yakushima, and the recovering Tohoku region which was devastated by the March 2011 earthquake and tsunami.
Buy book on Amazon.com:
Japan Traveler's Companion