Located in the elegant Via Condotti, in the very heart of Rome, is the
Antico Caffe Greco
; the second oldest coffee house in Italy, after the Venetian Florian café. Meeting point for artists and intellectuals since the nineteenth century, it has been repeatedly portrayed in sketches and paintings, and had among its patrons even Schopenhauer, Franz Liszt, Stendhal, Wagner and Orson Welles. The Antico caffe' Greco, with 300 ar works on display, is also one of the largest private art galleries open to public.
A few minutes walking from Via Condotti you can find
Coffee Museum Atelier Canova Tadolini
, in Via del Babbuino, where at the end of XVIII century Antonio Canova, the greatest exponent of Italian Neoclassicism, had set up his laboratory. Here, you can sip good coffee surrounded by an exceptional collection of sculptures.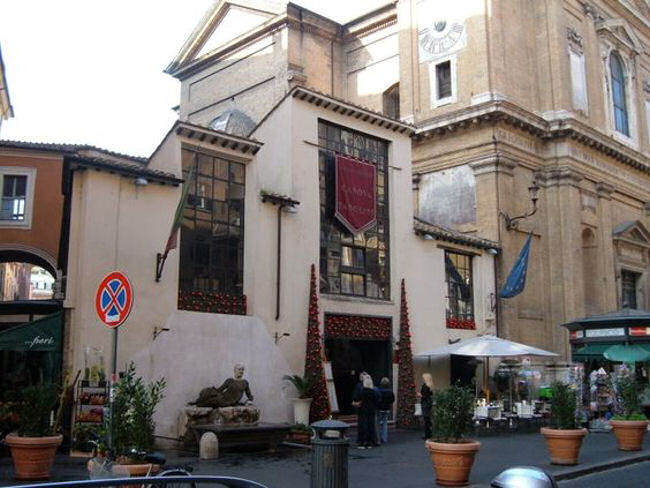 In Via della Pace, located a few steps from Piazza Navona, you can find the
Antico Caffè della Pace
. Art Nouveau style for this nineteenth century coffee house, characterized by the ancient wooden furniture and facade covered with Virginia creeper. It was once a very trendy place, and it is still frequented by intellectuals and international stars.
Near Piazza Navona and the Pantheon, right in front of the Senate of the Italian Republic, there is the
Caffè Sant'Eustachio
. This coffee shop dates back to 1930's and it still has the same furniture and the same floor of that era. Its emblem is the deer, the symbol of Sant'Eustachio.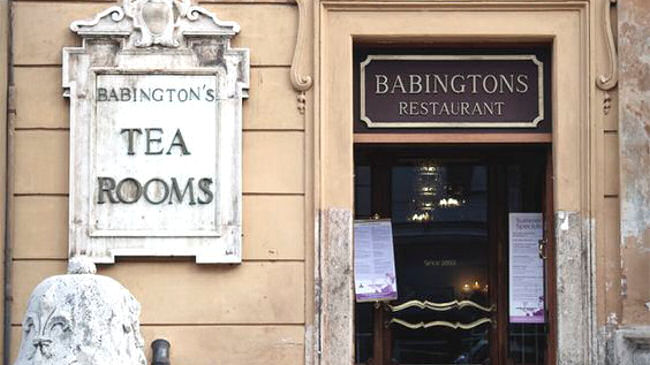 Finally, the first tea room in Rome:
Babington Tea Room
, established in 1893 by Isabel Cargill and Anna Maria Babington, this tea and reading room was the result of the many Anglo-Saxons living in Rome who needed a place where they could drink their favorite beverage. Even today, this place overlooking the Spanish Steps is beloved by tea lovers who can find all the tea qualities and can breathe a quiet and reserved atmosphere. The XIX century style furniture, the wooden tables the teapots and exclusive porcelain make Babington tea room even more magical.
More information:
HomeInItaly.com