Homedics makes great gifts for the
holiday season
:
Quad Shiatsu Massage Cushion (shown above)
The HoMedics® Quad Shiatsu Massage Cushion with Heat is your personal masseuse. With three massage styles and zone control, this massage cushion puts you in control of your massage experience. Whether you're looking for a fast, invigorating percussion massage, deep muscle kneading massage, or a gentle rolling massage, the Quad Shiatsu Massage Cushion is for you.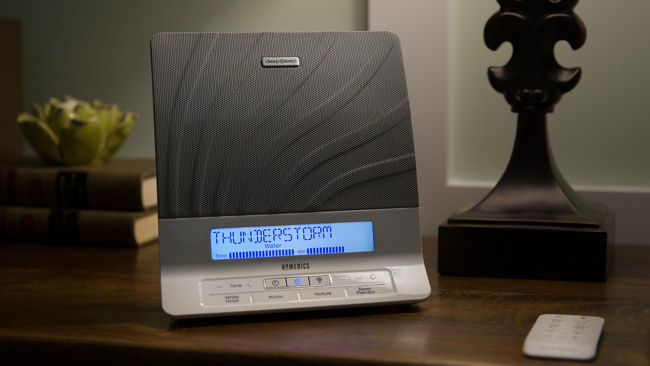 Deep Sleep™ Sleep Therapy Machine
White Noise and Sleep Therapy programs allow you to relax to nature tones and mask distractions so you can stay asleep all night. Designed for whole room sound masking, this simple, elegant design works in any room.
View all products:
www.homedics.com