In Barcelona's atmospheric Gothic Quarter, discover Hotel Neri, where history is revealed and modern elegance redefined. Nestled within Barcelona's historic and romantic Gothic Quarter, the Hotel Neri Relais & Chateaux offers effortless charm, exceptional service and gourmet cuisine in its elegantly restored and renovated property.
Follow the Maze of Alleyways to Get to Neri Square At the heart of the Gothic Quarter, you'll discover the sophisticated and elegant Hotel Neri. Housed within a medieval palace surrounded by heritage buildings and the romantic Plaça Neri square, you're just steps away from Barcelona's Gothic Cathedral and a short stroll from the famed Picasso Museum, bustling Las Ramblas, and La Boqueria market brimming with local delicacies. Hotel Neri combines its wonderful location with exceptional style, comfort, and gourmet dining.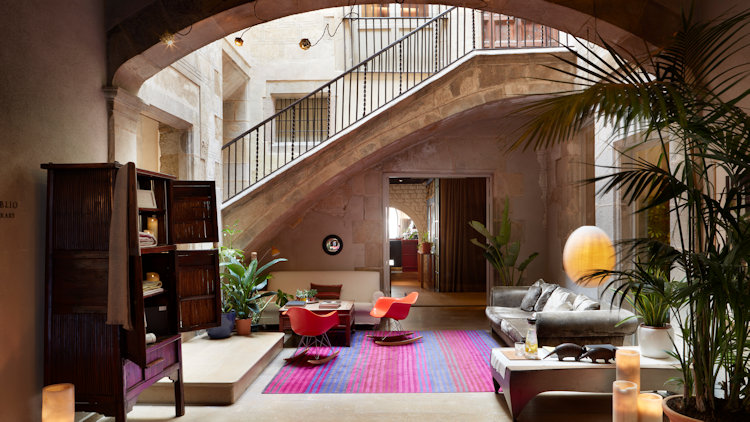 Lobby: Step inside the lobby of this atmospheric boutique hotel and admire the stone lobby, wood-paneled ceiling and stately medieval staircase. Artwork and tapestries adorn the walls, and colorful hand-made rugs add warmth to the historic space. In the 18th century, two mansions –one dating back to the middle ages –were combined to create the hotel. In addition to period authenticity, the décor is stylish with modern touches and a welcoming atmosphere. Water, cava and chocolate chip cookies make a nice welcoming touch.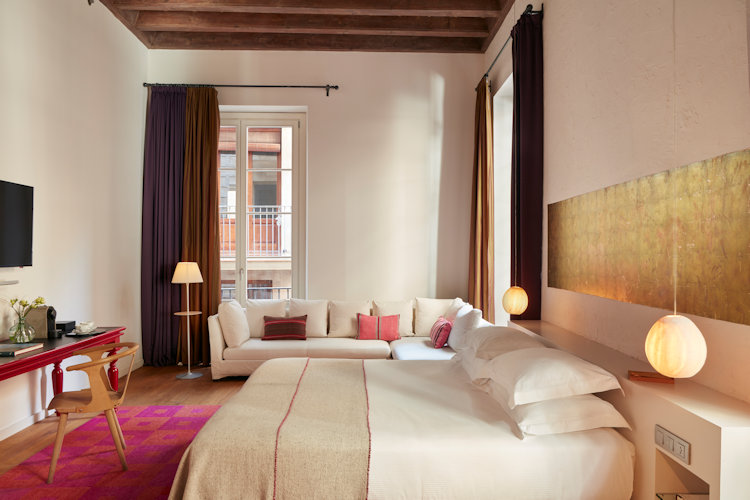 Accommodations: Each of the 22 rooms at the Hotel Neri has been styled to create a calm and elegant atmosphere. All rooms feature hardwood floors, soft-white walls, fine fabrics, and delicate incense, and the furnishings are refined in their simplicity. The well-appointed bathrooms are lined with natural stone and offer rain-effect showers complete with Molton Brown bath products.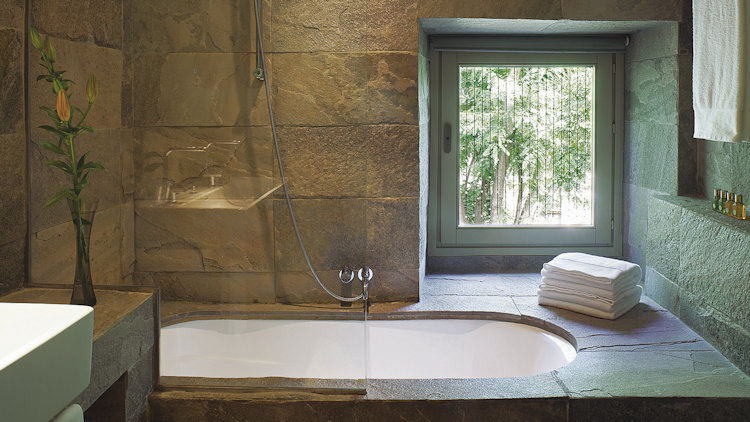 Some of the deluxe rooms offer a private terrace, and rooms that occupy what would have been the noble floor are spacious, boasting towering ceilings. Suites have the added luxury of separate sitting rooms. All rooms are designed with guest comfort and restful slumber in mind.For the ultimate in luxury, upgrade to one of the apartments, housed in a restored classic building just a few yards away from the hotel. Hotel Neri does not have a spa, but in-room massages are available.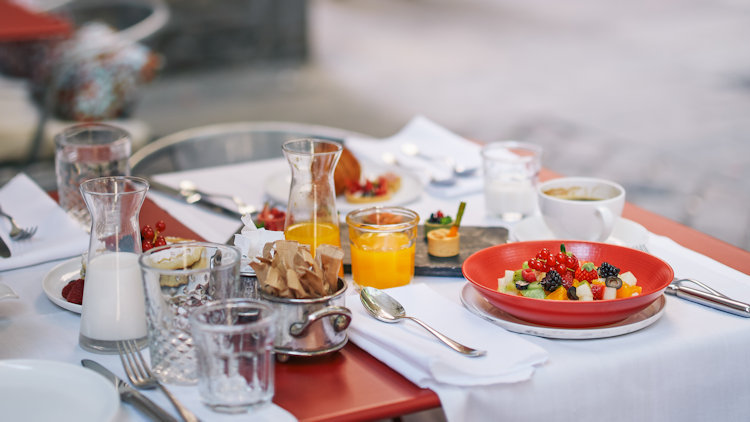 Dining: "a" restaurant (yes, that's the actual name) is located within the hotel overlooking Plaça Neri square. Each morning, breakfast is served with a platter of pastries and fruit on the table, and hot entrées are ordered tableside. Lunch is a family-style affair, and dinner truly showcases executive chef Alain Guiard's inventive Catalan and Mediterranean cuisine.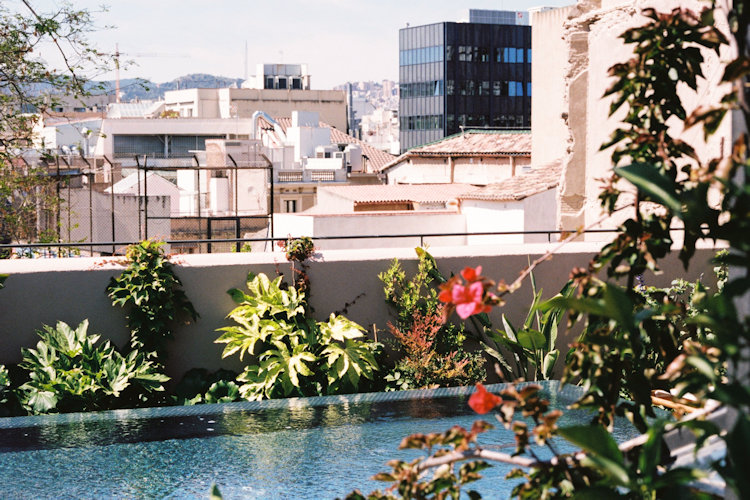 As the sun sets, Roba Estesa, at the top of the building, is a tranquil, jasmine-scented oasis, the perfect place to watch the sun set over Barcelona's cityscape. Open until 1 a.m., the Lounge Baris the perfect spot for a nightcap.
On a quiet street in the heart of Barcelona's medieval center, this jewel of a hotel is your gateway to history, art, delicious cuisine, and the simple pleasure of strolling down cobblestone streets, not knowing where they will take you.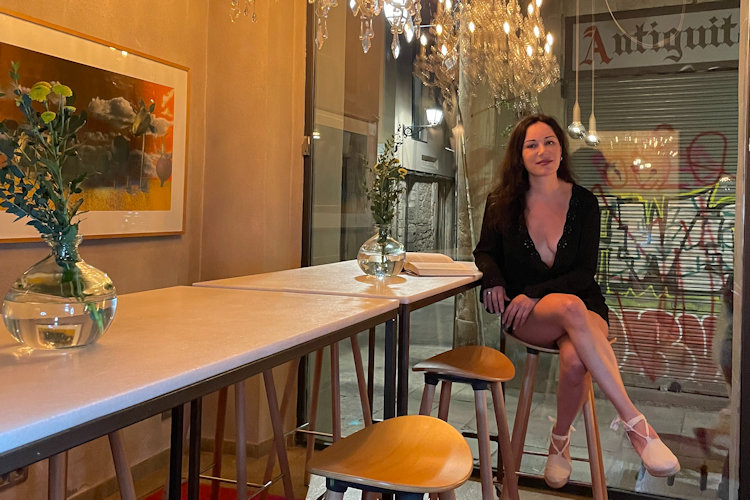 Article by Raquel Baldelomar -- entrepreneur, author, and journalist. She is co-author of Sugar Crush (HarperCollins, 2015). Her journalism focuses on how travel leads to a unique kind of productivity, creativity, and wellness. She can be found at https://www.instagram.com/rbaldelomar/.
Photos courtesy of Hotel Neri, except author's own.