Whether it's pandemic-induced stress or just an end of summer slump, we've all experienced burnout in our personal or professional lives. As we're in the midst of National Wellness Month, we share these hotels and resorts that are helping combat burnout. From 30+ day "sabbatical" programs to packages that include meditation subscriptions and donations to mental health organizations, the following hotels are helping professionals and travelers de-stress and unwind.
Pasea Hotel & Spa - Burnout Break Package
Take a well-deserved break from burnout this August - National Wellness Month - at Pasea Hotel & Spa, a coastal-chic oceanfront resort in Huntington Beach, CA. To help combat the effects of burnout, guests can book the new "Burnout Break" package which includes: Ocean View guest room, welcome amenities including a Pasea beach towel and SunBum sunscreen, complimentary cocktails, Hot Sea Stone 50-minute massage from Aarna Spa, and more. The best part? $20 from every reservation booked in August will be donated to Mental Health America and those who book get a free one month subscription from Caravan Wellness meditation app.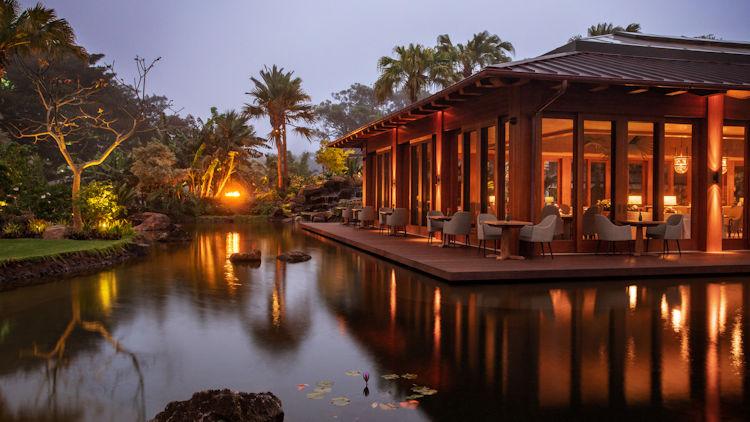 Photo Credit: Robb Aaron Gordon
Sensei Lanai - "Sensei Sabbatical" Program
For those seeking a wellness getaway that doesn't end after just a weekend away, Sensei Lanai, A Four Seasons Resort offers an ideal oasis to align your actions with intentions for meaningful changes. The brand new Sensei Sabbatical program allows guests who stay for 30 days or more access to exclusive benefits at the Retreat. The Sensei Sabbatical program includes access to a complimentary collection of daily wellness activities, private weekly session of choice (yoga, fitness, meditation, mindfulness or nutrition), weekly check-ins with a dedicated Sensei Guide and conclude with a one-on-one consultation with a Sensei Guide to review learnings from the stay and develop a plan of action for returning home. Sensei was founded by Larry Ellison, technology pioneer and co-founder of Oracle, and Dr. David Agus, a world-leading physician and scientist, The New York Times best-selling author and CBS News contributor, with the goal of helping people live longer, healthier lives. Set within the secluded Hawaiian island's 90,000 acres, guests are immersed in an ultra-luxe retreat that focuses on customized wellbeing plans enacted through on-site Sensei Guides who curate personalized itineraries with the goal of guiding guests towards greater wellbeing. Find additional information on what is included in the package here.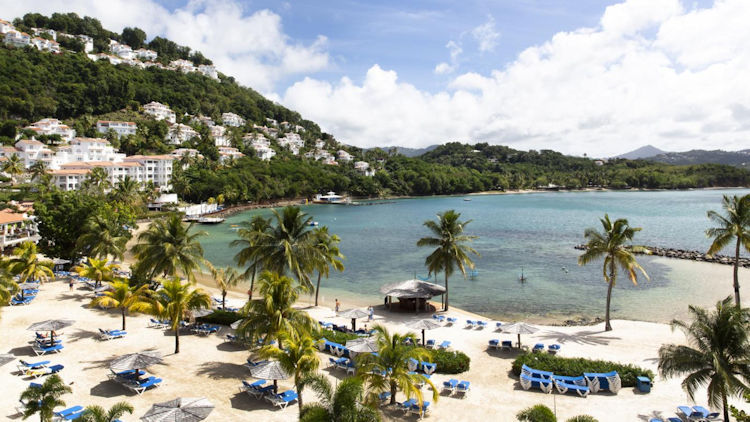 Windjammer Landing Villa Beach Resort - Detox Package
Windjammer Landing Villa Beach Resort welcomes wellness-weary travelers with three new packages focusing on Detox, Immunity and Weight Loss. Fit for travelers of all kinds, the three packages have one-, three- and five-day options, which will include initial consultation, personalized wellness classes such as yoga and meditation, spa treatments that are personalized to the guest's needs, cupping therapy, steam room access, earthing/grounding sessions in the resort's on-property garden, nature healing and therapeutic gardening, stargazing and more. For nutrition, the experiences include a wellness menu featuring six juicing options for one and three days, as well as vegan, raw and low-carb dietary programming. Prices for the packages start at USD375 for one day, USD990 for three days and USD1,599 for five days.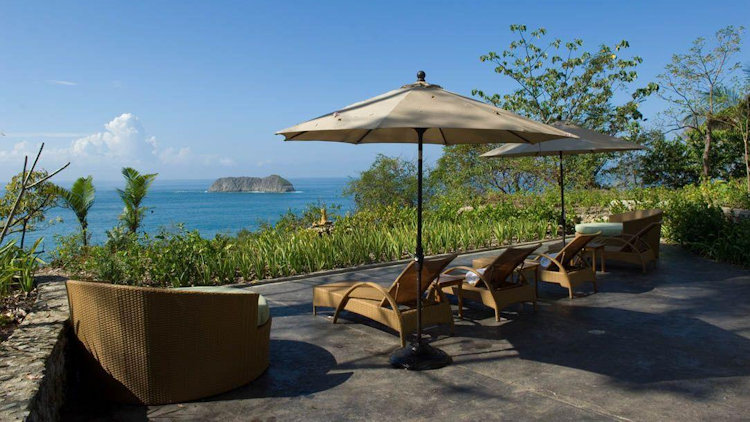 Arenas del Mar - Wellness Experiences in Costa Rica
A premier wellness destination in Central America, Costa Rica's philosophy is "Pura Vida." Meaning full of life, the "Pura Vida" phrase describes the local mindset and lifestyle of kind mind, body and spirit. Cayuga Collection's award-winning, sustainable luxury hotel, Arenas del Mar, is located in Manuel Antonio, just 30 minutes from one of the country's largest international airports. The 11-acre beachfront property offers guests several wellness treatments and experiences at its Las Brisas Wellness Center, which boasts views of the lush Costa Rican rainforest meeting the ocean. Las Brisas' burnout packages - Detox, Vitalize and Calm - feature locally-sourced and exotic ingredients unique to the country. Guests can expect to relax with the use of Costa Rican red-fruits and coffee and cacao scrubs; algae and clay wraps; and aloe-vera based energy cold infusions. The property highly encourages no cell phones to ensure true detoxification.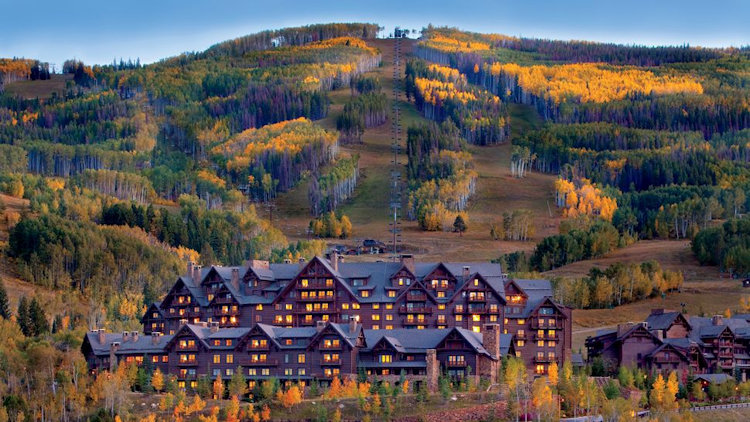 The Ritz-Carlton, Bachelor Gulch
The Ritz-Carlton, Bachelor Gulch located in Beaver Creek is hosting an exclusive fall photography weekend with Colorado-based Jad Davenport, an award-winning National Geographic photographer. The unique Photography Weekend Workshop will take place the first weekend of October (October 1-3) and Davenport will work with guests to capture photos on smartphones or guest cameras, providing tips on storytelling through photos, share the ideal times to take photographs, lighting, backdrops and much more. In addition to the fall photography weekend, The Ritz-Carlton, Bachelor Gulch is an ideal fall location to see the Aspens changing colors. The luxury resort hosts daily guided fall hikes with on-site naturalists who can share why the Aspen trees turn gold, discuss what native plants and animals thrive in the mountains as well as how they prepare for the harsh Colorado winter season. Additionally, guests can soak in the views while relaxing in the year-round, outdoor heated pool located at the base of the mountain, sip drinks on the outdoor terrace or participate in daily art workshops.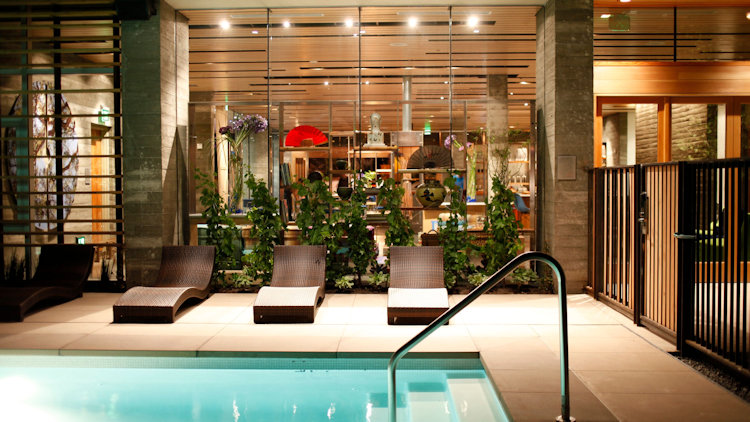 Horseback Riding Adventure Package at h2hotel - Healdsburg, CA
h2hotel, an eco-friendly property in downtown Healdsburg, offers a new Horseback to Vineyards Adventure package. Take in the fantastic views of the renowned Sonoma wine region from atop Lake Sonoma's Overlook Mountain and ride through Dry Creek Valley's richly hued harvest vineyards. The 1.5-hour long tour features a gourmet picnic accompanied by a refreshing bottle Dry Creek Vineyard Fumé Blanc followed by a tasting at the beautiful Dry Creek Vineyard on the ride back to the ranch.
Offered now through November 24, 2021, the Horseback to the Vineyards package includes a two-night stay at h2hotel, two tickets for the Wine Country Horseback Adventure Ride at the Ranch at Lake Sonoma, continental breakfast, in addition to a picnic and tasting for two at Dry Creek Vineyards.
Package Details:
Rates start at $399 (taxes and fees not included). Visitors can book the package here.
Las Brisas Huatulco
Las Brisas Huatulco is paradise for vacationers, family travelers, adventurers and surfers alike looking for an all-inclusive getaway. The Bay of Huatulco boasts 22 miles of coastline, 36 beaches, and a year-round warm climate. And to make things even better, Las Brisas Huatulco itself features a whopping four of their own exclusive beaches. From Secret Beach with stunning views of the ocean and Manzanillo Beach, the central beach with bar service, palapas, and comfortable loungers to Tornillo Beach, which is arguably the nicest beach in Huatulco, and Ventura Beach — a completely protected cove that has wonderful sea life, coral, and fish, making it perfect for snorkeling — there is a perfect beach at Las Brisas Huatulco for every traveler. All-Inclusive rates for National Beach Day start at $121/night.
NIZUC Resort & Spa, Cancun
NIZUC Resort & Spa, situated on the end of Punta Nizuc in Cancun, is a secluded beachfront escape with rich cultural heritage on one of the most spectacular natural beach fronts in the world. Boasting two exclusive beaches facing the white sands of the Mesoamerican Barrier Reef – the second largest coral reef in the world – NIZUC is set within an oasis of protected mangroves and lush local foliage, offering the perfect beach vacation. Complemented by elegant accommodations and exceptional amenities, NIZUC has long been a top choice for all travelers. Need more convincing? Check out NIZUC's live beach cam and see the beauty of this beach for yourself. National Beach Day rates start at $455/night.