This winter, the House of Krug and the Dolder Grand are partnering to welcome guests to the Krug Chalet. From now through January 31, 2020, the chalet brings together traditional Swiss cuisine and champagne with a stunning panoramic view of the city of Zurich below.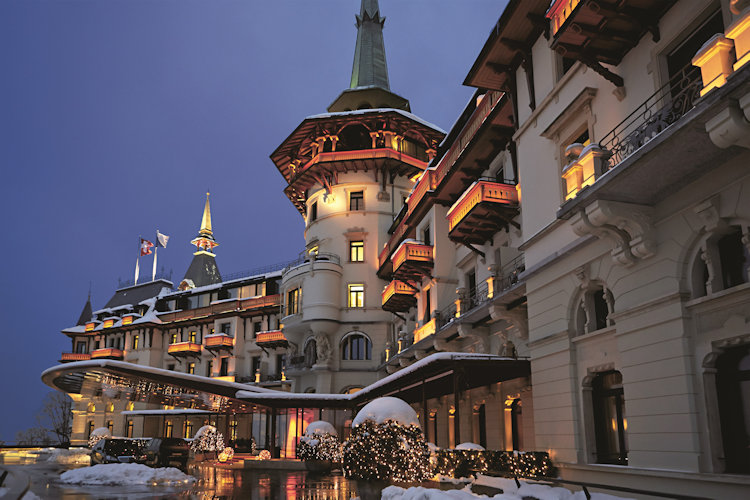 Locals and guests at the Dolder Grand can enjoy a truly unique fondue, DAS Fondue, a joint creation by Heiko Nieder, Chef Fine Dining at The Restaurant and "Chef of the Year 2019," and Maître Fromager Rolf Beeler. Heiko Nieder is at the heart of the Dolder Grand's fine-dining restaurant, The Restaurant, and has been awarded two Michelin stars and 19 GaultMillau points. Rolf Beeler is one of the leading cheese experts, and has been turning the Swiss world of cheese on its head for a number of years.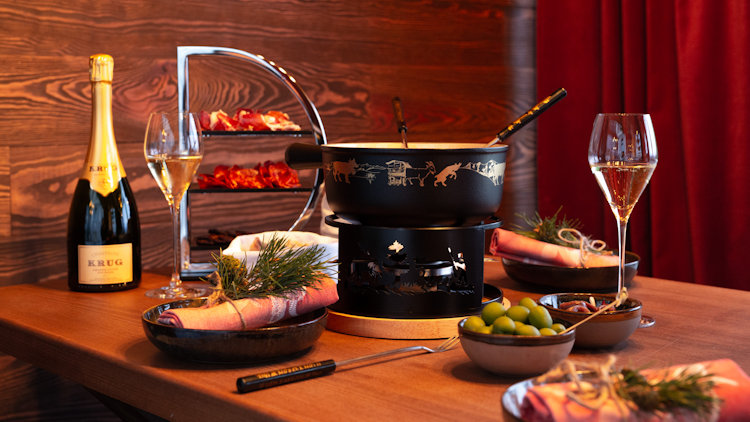 Dishes served within the Krug Chalet are true classics designed to perfectly complement the Krug Champagnes, offering an explosion of flavors. Guests are served chorizo, Iberian ham aged for 36 months, and a Spanish dried black pudding. These specialties will be accompanied by DAS Fondue, which is a wonderful expression of Rolf Beeler's 30 years of experience with the finest handcrafted cheeses, and Heiko Nieder's ability to produce new combinations of flavors to create an unforgettable moment for the palate. The DAS Fondue can be enjoyed in the traditional way with bread baked in a wood-fired oven and potatoes, or with anchovies and olives for a touch of Iberian flair. The dinner comprises of a trio of Spanish meat specialties, a signature fondue, half a bottle of Krug Grande Cuvée 167ème Édition, mineral water, and coffee or tea.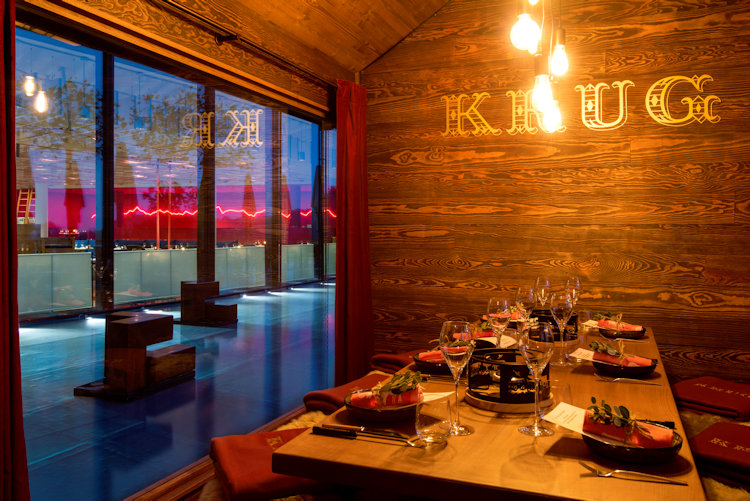 As part of the single ingredient program, Krug works with culinary ambassadors across the world to select a single special ingredient that celebrates the individuality of each vineyard. After all, the vineyard does play a crucial role in defining the flavor of each champagne. This philosophy is at the heart of Krug's expertise and forms the basis of the single ingredient program and this year, paprika was the ingredient selected. Krug Cellar Master, Eric Lebel introduced the chefs to the fascinating world of paprika during a trip to Oaxaca, Mexico, and now Krug and the Dolder Grand share the results together with Krug Ambassador, Heiko Nieder.
The Krug Chalet experience costs $455 USD (CHF 450) for two people, and offers reservations ranging from two to six people. For those who would like to try Rolf Beeler's and Heiko Nieder's creation at home, DAS Fondue is set to be available for purchase at the Dolder Grand's Saltz restaurant until the end of November.
For more information please visit:
https://www.thedoldergrand.com/en/
.