E.C.D. Automotive Design was started in 2013 by a trio of car-enthusiasts and has since grown into a 30,000 square foot facility with over 50 employees. Their suite of automotive experience includes the incredible Land Rover defender and classic Range Rover builds that embody the perfect blend of style and functionality. Defender and truck enthusiasts alike have marveled at this incredible brand since its advent. With features made in Forbes, Motortrend, Bloomberg, and more, many people are wondering what makes E.C.D. so special.
In-House Custom Restored Land Rovers
E.C.D. Automotive Design has the unique capacity to handle the entirety of their custom builds in-house. As a result, they are able to complete projects to their exact specifications on an expedited timeline. For example, E.C.D. is known for their powerful drivetrain integrations, custom-tailored interior design solutions, and eye-catching aesthetics. This is where the E.C.D. team thrives.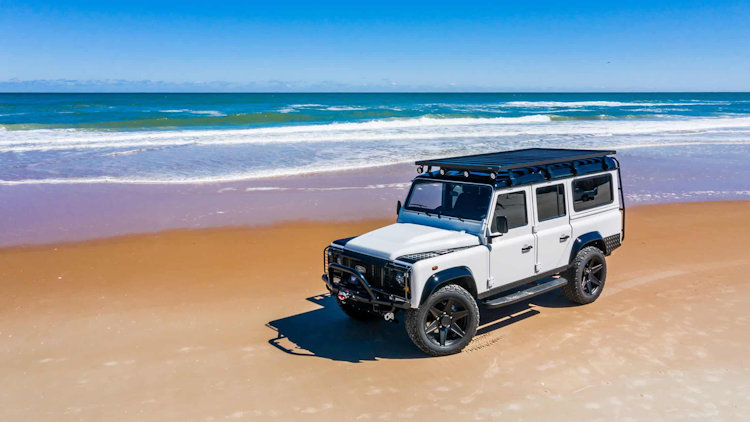 Unparalleled Aesthetics
Defenders have virtually limitless options when it comes to body, paint, and interiors. The team takes pride in offering:
Custom paint solutions that stretch beyond traditional Defender options
Roll cage customization for style and safety
Aggressive body-kit options for a sleeker overall look
Custom wheels that provide lift and versatility
Leather upholstery options to compliment paint choices
Audio upgrades for improved sound quality
On each project, the E.C.D. team strives to outdo themselves. Whether creating luxurious finishes or building rugged internals, they have years of hands-on knowledge to accommodate any project scope.
Streamlined Processes
Part of what makes the E.C.D. team unique is their ability to create top-tier restorations on a fast timeline. They accomplish this by first consulting with prospective buyers. Once they have a shared vision, they proceed onward to the base vehicle selection. Here, they search and import existing Land Rovers from Europe. Each custom defender or restored land rover is built with the in-house designer in 3D from interior to exterior. Next comes drivetrain and engine configurations, followed by stylistic updates like upholstery and paint. They finish with quality control and delivery. In turn, E.C.D. provides clients with an unforgettable experience and a vehicle that's built to last.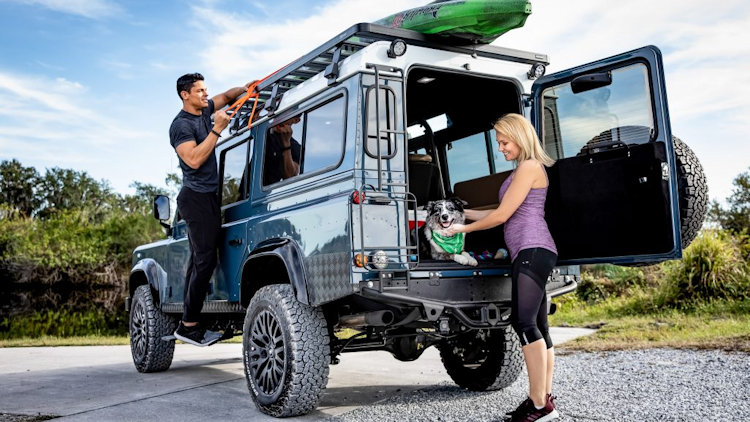 Working With E.C.D.
The high-caliber team at E.C.D. is readily available for new projects. If you're a Defender or Land Rover enthusiast, getting in touch is as easy as visiting their website, ecdautodesign.com.
Ultimately, the E.C.D. team's ability to provide in-house customization tailored to any design scheme has enabled them to become the leader in Defender and Land Rover restoration.