Before the world was locked down and countries restricted travel, fashion and technology entrepreneur Zaina Gohou was in New York City game-planning her trips for spring and summer. Then, COVID-19, the unexpected and unpredictable virus, ignited fear, and the world as we knew it changed practically overnight. The scale of coronavirus challenges and predicted aftermath was being compared to the '08 Recession. People fled home to their families, as if the apocalypse was underway. Fearful of rapid spread in the city, Gohou sorted through her options and booked a one-way ticket to Heidelberg, Germany, completely unaware that this would be a beneficial choice in the long run.
Gohou is a model, actress, and eco-friendly strategist and is used to being on the go. She realized lockdown would be unpleasant to her free-spirited self. While in Germany, Gohou arranged structured days for her sanity. Fortunately, Germany was relatively mild with regulations which permitted Gohou to venture outside the house. In a few months the spread in many European countries was nearly contained and lockdown restrictions were lifted much faster than anticipated.
"The numbers in Europe got significantly lower, and countries like Spain and Italy who depend on travel and tourism for their economy were eager for reopenings," Gohou said. "Millions of businesses were almost destroyed by the regulations. People needed to get back to work, including myself. Countries quickly evaluated how to control the risks of exposure and constructed guidelines accordingly."
Before Gohou started booking flights, she took requisite preparations, including the stock up of safety and sanitation supplies. She was also tested before connecting with others. The hesitation and concern were very much prevalent, but Gohou's career was on the line. Gohou understood the risks and remained meticulous. In June, she headed to Spain for a photo shoot, where everyone was equally cautious.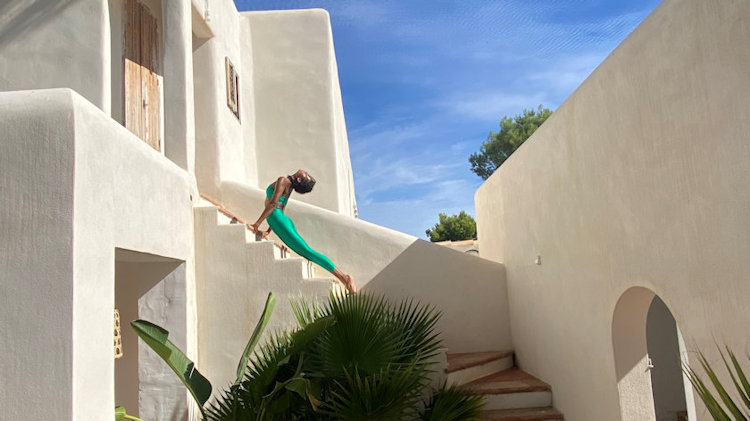 Gohou's workload became more demanding as more and more countries lifted travel bans. Despite this, Gohou was selective of opportunities for the sake of her health and others'. She quarantined between every job and was tested multiple times to ensure wellbeing. Through the pandemic, Gohou's work led her to Madrid, Corsica, and Croatia.
Eventually, travel for pleasure became acceptable, though safety guidelines were highly recommended and many rules were still enforced. Gohou, who continued to test negative, figured she mastered travel safety. Her finances were in order, and she felt compelled to help friends and family who were not as fortunate and who had major financial setbacks from the shutdown.
"My friend from Ibiza, had just finished renovating his grandmother's house with a lot of love," Gohou said. "After investing all his savings into the place, he planned to rent out the rooms in the summer. Then the pandemic hit. So in August, when travel was more accessible, and cases were still low, some of our friends came to rent out the whole place and support him during this difficult time. The group took precautions, especially since one of my girlfriends had just beat cancer."
Health was a top priority, and the group collectively decided to dedicate their month-long stay to strengthening each other. Gohou considered it to be a wellness retreat for everyone to free themselves from the stress and uncertainty that the pandemic caused, as well as build their immune systems. Their Ibiza vacation consisted of daily workouts, adventures, a form of holistic healing, healthy home cooked meals, and late night conversations to reflect on their recent life experiences and realizations.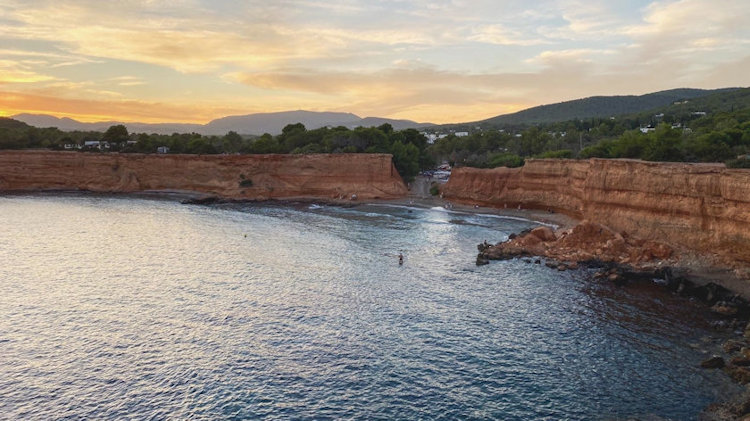 Life is about making the most out of every situation, and Gohou believed quarantine, though inconvenient and detrimental, had some benefits. It slowed life down, and many were in solidarity to sacrifice certain activities, while also implementing more healthy practices. For Gohou, it meant back to the basics like purchasing organic and local-grown foods, connecting with nature, and overall slowing down. It created unity and reflection; ultimately, the world is coming back stronger and more awake than before.
Article by Alexandra Morris