What do you think when you hear 'luxury travel'? Do you see first-class airline seats, tall glasses of champagne and formal evenings in gowns and tuxes? The notion of what constitutes luxury travel has been changing for a while now, and it has a lot to do with what the modern adventurer believes to be important.
After traveling Europe as a coach tour guide for Expat Explore on their 12 day European coach tour, I have learned how to create a luxury European experience that doesn't cost an arm and a leg. Here are a few ways you can pave the way for a modern-day luxury European travel experience that can be tailored to suit your budget:
Get your spending priorities in order
One person's notion of luxury is not the same as the next. An experience does not have to be expensive to be luxurious and it doesn't have to be glittery and A-list to be meaningful. One thing that every single traveler values, however, is convenience - easy transfers, minimal layovers, quick check-ins, well-planned itineraries that don't require a full day of rushing around with no time to explore on your own.
This is why you need to get your spending priorities in order. Decide ahead of time what is most important to you. Are you willing to stay in a comfortable three-star hotel if that means you can go on a food tour and indulge in those expensive Parisian macarons? Know where your boundaries lie and be ready to sacrifice here and there to secure your must-haves.
Avoid falling into tourist traps
One of the most prevalent holiday trends for 2019 is that travelers are seeking out destinations where they are guaranteed to make make deep, local connections. Stop viewing yourself as a tourist, and start seeing yourself as an explorer. Getting the local experience is so much better than the tourist experience - wander off and sit with the locals, take the time to get to know the essence of this new space you're encountering. Want to eat something authentic? Get out of the main tourist zone. Take the backstreets, get a little lost and find a place where there's no English on the menu. This is where you are most likely to brush up against the quintessential nature of any given country (plus it will be cheaper!).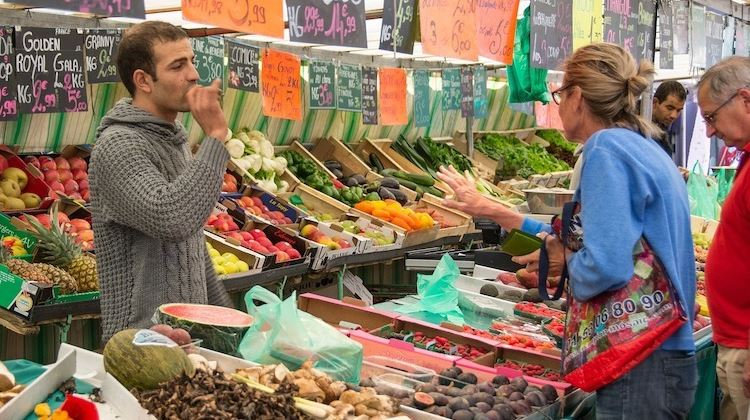 Realize that time is the ultimate luxury
True luxury is slowing down. It's the ability to stand still, drink in a phenomenal sight and feel utterly unburdened. Plan your itinerary with this in mind. If you have limited time in a given city, it pays to plot out your exploration route, while still leaving some room for flexibility. You may have your heart set on seeing one of the city's major attractions, but be ready to change things up if you arrive to find a crazy queue that is likely to eat up most or all of your free time.
Immerse yourself in everyday encounters
Sometimes the ultimate luxury is experiences something that is precious, rare and steeped in emotional value. In places like Europe this often means immersing yourself in everyday encounters alongside the locals as they go about their day. Life in Europe is different than anywhere else. They sit down to lunch. They sip wine for hours. They make a big thing of daily food shopping. Life is slow and simple. Take your time to savor these luxuries as you tour their countries. Walk in the parks, experience the free community concerts, soak in a hot spring with the town's older ladies rather than booking a pedi at the hotel spa. Get in there.
Choose your destinations & travel time wisely
Certain countries and cities in Europe are naturally more luxurious than others. Paris, for instance, has a more luxurious patina than Bucharest. Both have plenty of things going for it though - so choose your destinations in line with your personal notion of luxury. Furthermore, it is possible to go to notoriously expensive places like Monaco and experiencing it without spending a lot of money - you can walk around, drink in the glitz and glamour and pick up a sandwich to enjoy on the pier rather than sitting down in an expensive restaurant. It's all about keeping your expenses in check and spending on the things that bring you joy.
Consider your transport options carefully
When you're deciding how to get around on your European tour, consider using public transport rather than hiring a car. The public infrastructure in most of Europe is excellent and everyone uses it - young and old, rich and poor. Additionally, a pre-planned coach tour could also be a great way to go. This way you always have access to comfortable buses to ferry you to and fro, and you are free to enjoy the scenery while a trained guide and knowledgeable driver gets you to your next destination safely.
Following these guidelines will lay the groundwork for a luxurious travel experience that will hit all your personal high notes without breaking the bank. In the end, travel is not about photos you post or the money you spend - it's about opening yourself up, broadening your horizons, learning more about yourself and the world. Wouldn't you say that's the ultimate luxury?