If you've ever walked into a ritzy hotel and been immediately greeted by an aroma so heavenly you wished you "could bottle it up and take it home", then we have news for you!
Inspired by favorite hotels around the globe, the Hotel Collection by Aroma360 is designed to emulate the rich, exotic and timeless qualities of some of the most beautiful and popular hotels in the world.
Thanks to these scent solutions you can now make any space of your home or office feel like a permanent vacation:
Candles
Scented candles not only add depth and character to a home, but the flickering flame can help set the mood. Hand-poured and burn times between 85 and 175 hours, the Hotel Collection candles allow you to give each space in your home a different ambiance. Our pick: Midnight in Paris, inspired by the Hotel Costes, with notes of Nutmeg, Lemon, Rose, Clove, Sandalwood, Patchouli, Vanilla, Amber, and Musk.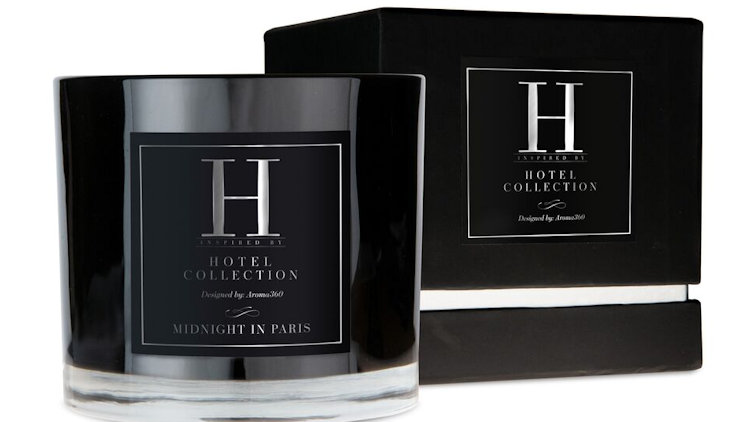 Reed Diffusers
If you're not a fan of candles, or they're a safety concern because of pets or small children running around, consider a reed diffuser. Perfect for a smaller space like an office or bathroom, reed diffusers are a great way to give off a continual supply of fragrance. The scented oil in the bottle travels up the reeds, diffusing the scent through the air evenly and consistently. Our pick: My Way, inspired by the 1 Hotel Miami scent, blends warm and woodsy Virginia Cedar with smooth Tuscan leather and amber undertones.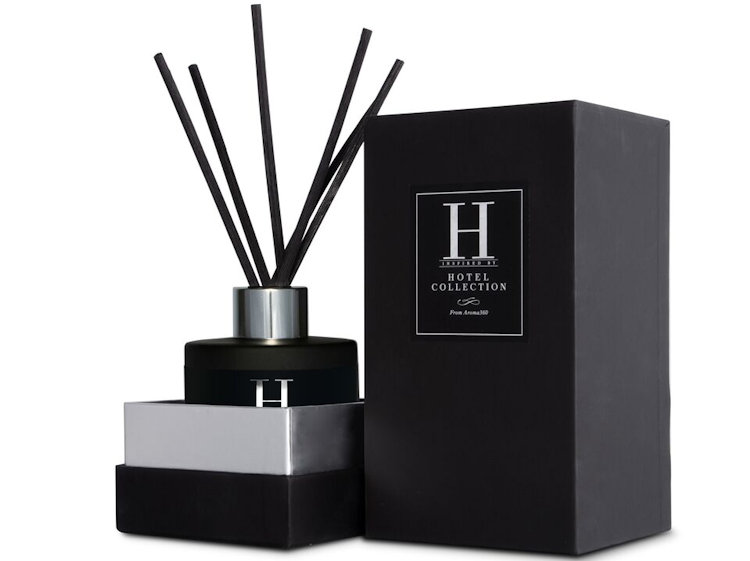 Soaps
Indulge all your senses with a lush bath time ritual, and enjoy as it deliciously fills the room with its fragrance. Our pick: Dream On Bath Soap, inspired by the Westin Hotel scent, has a creamy and luxurious lather that pampers your skin with coconut oil, shea butter and the fresh, earthy scent of White Tea.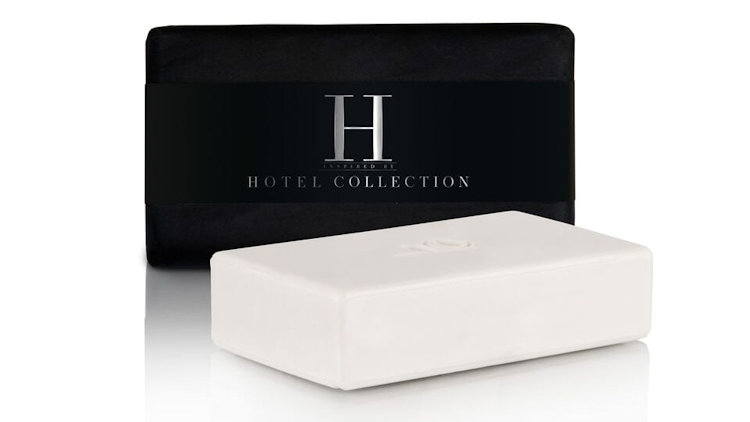 Extra Amenities
Other ways to get the vacation vibes going at home include giving your bed a mini makeover with new sheets or fluffy pillows, curling up with a soft robe and ordering some room service (aka Uber Eats). And the best part? There is no check-out time.
If you're looking for a specific hotel scent not included in this collection, don't be afraid to reach out to Aroma360 directly at www.aroma360.com. Purchase at: https://www.hotelscents.com/