Whether you've been tasked with taking your company's most valuable clients and investors out for dinner, or whether you're responsible for ensuring a distinguished VIP enjoys the safety, privacy, and comfort they deserve while visiting London, making those all-important travel arrangements can prove to be a logistical nightmare.
First, there's the complicated road networks which make planning the most efficient route a challenging process. Then, there are the unexpected travel issues which can throw a proverbial spanner into the works at a moments' notice, making multiple alternative routes essential.
Even once all that is taken care of, there's still the small matter of ensuring that executives, dignitaries and celebrities enjoy a level of service and discretion befitting their status.
Planning safe, secure, quality travel services for dignitaries, celebrities and other high-net-worth clients is no easy task, but it may be a lot easier if you team with a professional chauffeur service to take care of the hard work for you.
Here's the good news:
Making those travel arrangements doesn't have to be as complicated as it seems. Here, we offer three key tips to help you plan the ultimate VIP travel in London.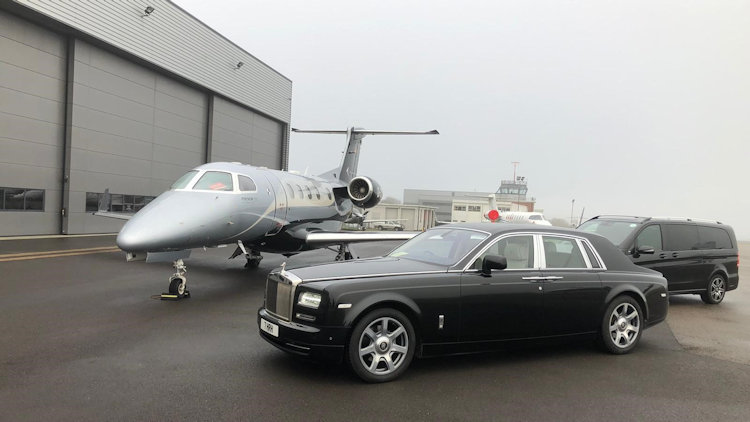 1: Upgrade to an Airside Meet and Greet Service
With most airport transfer services, passengers arrive from their flight and have to fight their way through the crowds to pick out their chauffeur from a see of similar-looking rent-a-drivers, all with their matching suits and similar-looking signs.
However, your VIPS deserve better than that, which is why it's a good idea to upgrade their transfer to an airside meet and greet service.
Available at Heathrow and other leading London airports, an airside meet and greet afford those in your care with an extra level of convenience and privacy.
Typically, they'll be met directly at the airport gate and escorted through a private fast-track immigration service, all while airport porters collect their luggage and bring it directly to their choice of luxury executive car.
That car will be driven by a personal chauffeur who will be monitoring your VIP's flight hours before they land so that they can set off in a timely fashion, ensuring a punctual arrival with minimum wait time.
With an airside meet and greet, your VIPs will be greeted by their own personal assistant the moment they step off the plane before being escorted swiftly and safely through the airport and on to their waiting vehicle.


2: Pick a World-Class Executive Car Driven by a Professional Chauffeur
Just as no ordinary airport pick-up will do, your VIPs shouldn't have to settle for any old run-of-the-mill executive car, either.
So, when booking your transport, look for a chauffeur service who can provide exclusive access to some of the world's finest luxury cars. Think the suave style and sophistication of the Bentley Mulsanne, the sleek, contemporary elegance of the Mercedes E-Class, or the prestige of the illustrious Rolls-Royce Phantom, and you're on the right lines.
Not only do these best-in-class brands offer a greater level of comfort than your average model, but they're also more likely to come with privacy glass for added privacy and protection.
Most importantly of all, that car will be driven by an experienced chauffeur with an expert working knowledge of London's roads, so that no matter what the traffic conditions may be, they can ensure your VIPs will get to their next engagement on time.
Choose a chauffeur company who can offer world-class models like Rolls-Royce and Bentley to meet the standards your VIPS expect and deserve.


3: Ensure Peace of Mind with a Close Protection Service
More chauffeur companies are beginning to work with ex-military personnel who specialise in close protection to eliminate threats and confrontations, keeping those in your care safe at all times.
If your chosen chauffeur service doesn't offer this as standard, they may be able to work with you to find a specialist close protection service and integrate it into your travel plans.
At Smart City Prestige in London, close protection, expert chauffeurs and world-class executive cars are all a standard part of the VIP travel experience. Visit them online today to find out more about what they can do for you, or to discuss your requirements, call them now on (0)20 7792 1191.