Located in Orange County between Los Angeles and San Diego, Huntington Beach – officially known as Surf City USA - has long been characterized as California's quintessential surf town. Iconic are the surfers who gather by the Huntington Beach Pier at sunrise to hang ten, and the all-ages beachcombers who pedal their cruiser bikes through the streets and along the sand. Funky Main Street features a plethora of beach-ready flip flops, sunglasses, and brightly colored Baja hoodies and ponchos, and a near perfect Mediterranean climate creates an 'endless summer' vibe.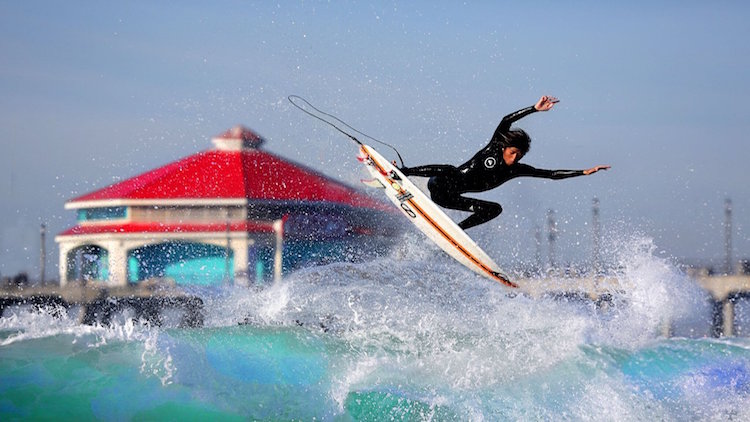 But lately, a new energy percolates within Huntington Beach, imbuing the relaxed SoCal beach town with a slightly sophisticated spirit. The transformation is palpable, and is in large part due to the vibrancy of the area's newest district, Pacific City, (below) an oceanfront dining, shopping, and entertainment venue inspired by modern craftsman beach bungalows and situated along Pacific Coast Highway with unobstructed beach views. Ground zero for the area's renewed vivacity, it is here that posh lodging options, fine cuisine, and chic gathering spots combine to create an atmosphere of laid-back luxury that proves irresistible.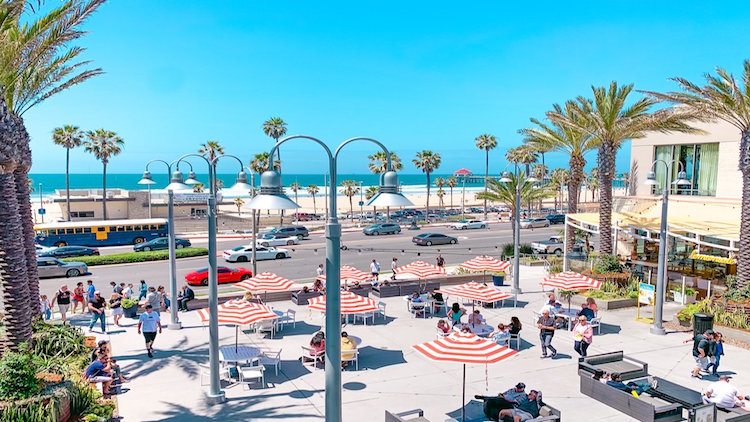 Here's how best to enjoy the 'no worries' world of Huntington Beach's cultivated yet classic SoCal culture:
STAY: Steps from the Huntington Beach Pier, and anchoring the vibrant Pacific City community, Paséa Hotel & Spa provides a modern oasis filled with vintage surf chic décor. Varied hues of ocean blue predominate, and natural textures of driftwood and sun-bleached sand blend with 70's era tie-dyed textiles and weavings. The 'framed-by-the-ocean' entrance and lobby feature a 3-dimensional relief created with more than 1,400 rubber flip-flops, a nod to California's beach culture. The expansive pool overlooks the ocean, the communal areas are bright and airy, and most of the 250 rooms feature ocean views and outdoor balconies from which to enjoy theatrical sunsets.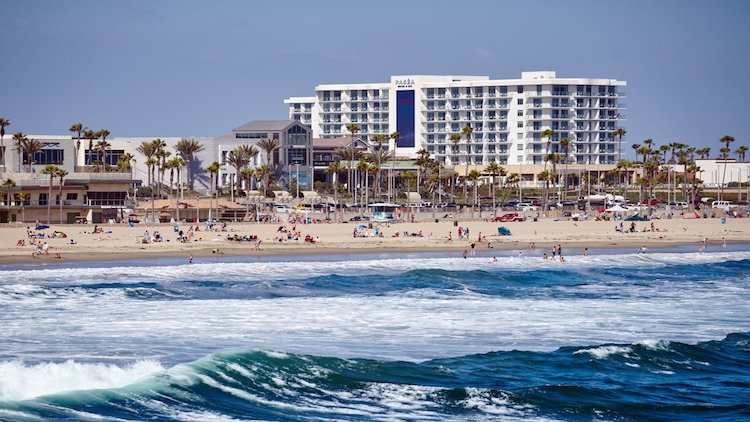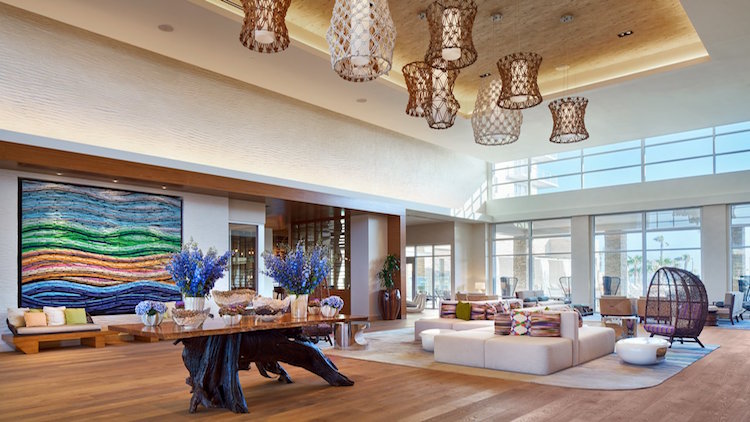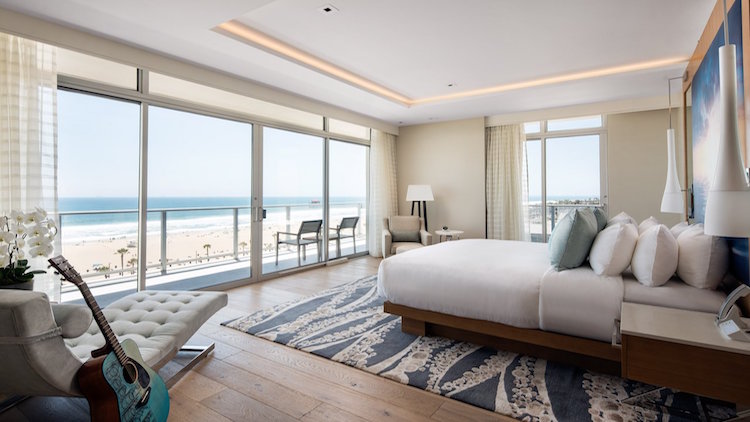 DINE: Visitors need not leave the Paséa premises in order to enjoy the best in contemporary coastal cuisine. The resort offers a number of options, such as Tanner's Restaurant where entrees are cooked over a live fire, and an ocean facing patio honors the area's surf culture. Don't miss the rooftop Treehouse Lounge, a stunning space overlooking the Pacific. But venturing beyond is a must, especially when variety is just steps away within the Pacific City district. This oceanfront shopping, dining, and entertainment venue houses some of Surf City USA's best cuisine. A SoCal visit is not complete without chips, guacamole, and a margarita, and Ola Mexican Kitchen serves-up unique versions. Chef Amado's Guacamole with orange zest and pomegranate pairs perfectly with any of the ten margarita variations. We love the Skinny Margarita, prepared simply with Sauza Blue, fresh lime juice, agave nectar, and club soda. For fine dining with farm and sea-to-table cuisine, head to Bluegold where Chef Tin Voung and partner Jed Sanford have created an urbane and elegant space where fresh oysters, steam kettles, and savory steaks are served with a sunset. Toast the ocean view with a classic martini or generous pour of a fine California wine.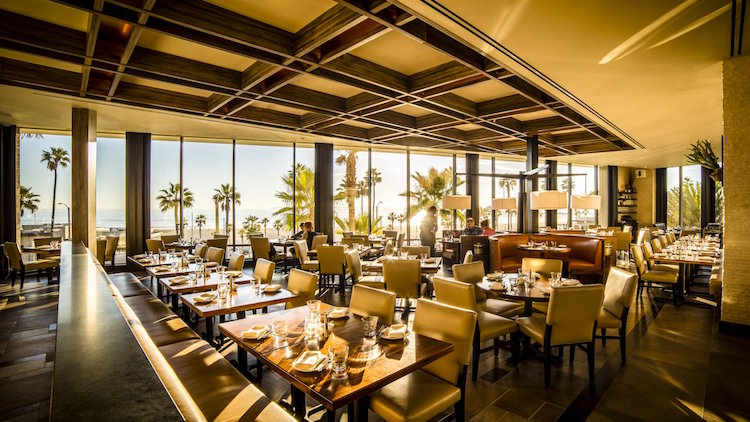 Bluegold interior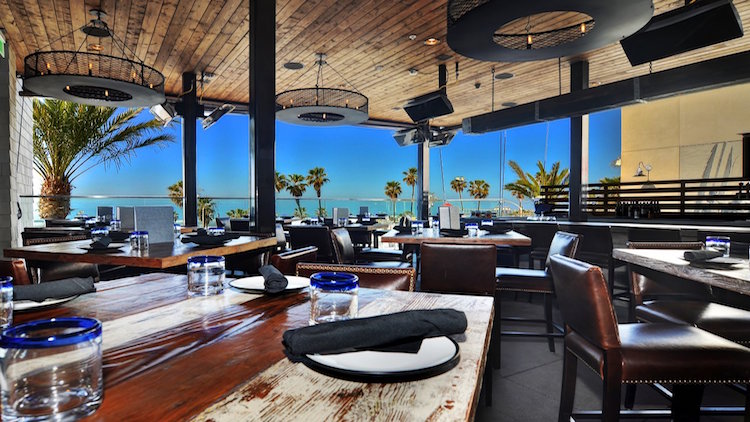 Ola Mexican Kitchen
A visit to Surf City USA absolutely must include a visit to both Sugar Shack Café and Duke's – both Huntington Beach icons. Sugar Shack on Main St. is THE surfer hang-out and has been serving traditional American favorites in this location since 1967. Breakfast is way to go, with fluffy pancakes, crisp bacon, and immense omelets served street-side or on the large back patio. Duke's pays homage to revered surfer Duke Kahanamoku who introduced the sport to the Huntington Beach community in 1925. Enjoy fresh seafood, prime steaks, and tropical drinks within a Hawaiian beach house atmosphere. Don't miss the poke tacos and the Hula Pie.
DO: Huntington Beach is the closest coastal community to some of the areas top attractions such as Disneyland and Knott's Berry Farm, and is a short drive from Universal Studios, Hollywood, and downtown Los Angeles. But even these exciting venues are no match for the simplicity of a blazing sunset view enjoyed beachfront next to a roaring bonfire. Few theme park attractions provide as much amusement as watching pups frolic upon Surf City USA's Dog Beach, and Disneyland's Matterhorn ride cannot hold a candle to the thrill of catching your own wave.
From surfing, to shopping, to boating and biking, you'll need more than a few days to explore the recreational offerings. Or perhaps rest and relaxation is the goal. If so, start with a treatment at Pasea's beautiful Balinese-inspired Aarna Spa (below). Named one of the top spas in the U.S. by American Spa Magazine, this tranquil, 5,800 square foot oasis features a serene relaxation lounge, a private spa garden with fire pits, and separate male/female steam room, sauna, and saltwater whirlpool.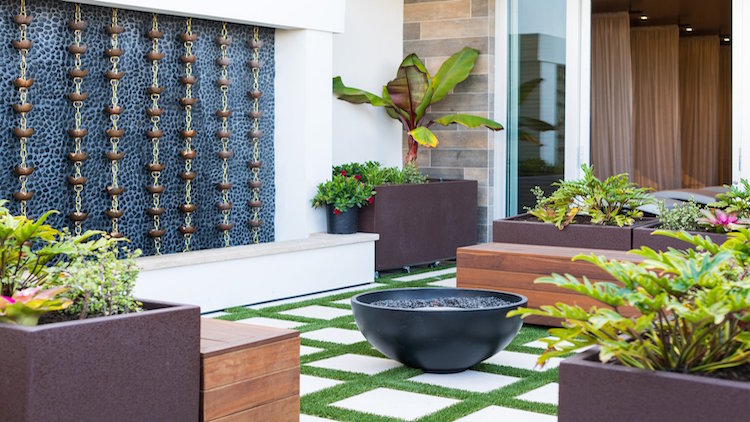 Huntington Beach boasts a miles long, beachfront, multi-use trail that begs for bike exploration. Head to Pedego Electric Bike Rental and choose your ride to hit the path in beach cruiser style. The electric assist makes the journey an exhilarating breeze, but a slow pedal along Dog Beach is equally uplifting and allows for a peek at the playful pups.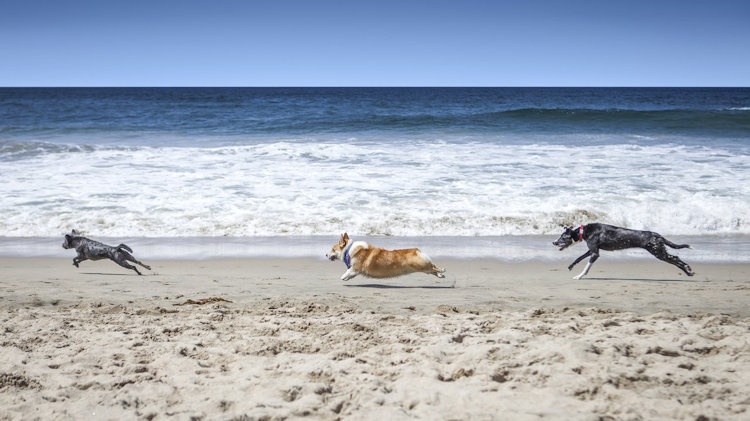 If you happen to visit on a Tuesday night, don't miss the downtown Farmer's Market and Street Fair, held every Tuesday evening within the first three blocks of Main Street. Find local artisans, fresh produce, live music, and kids' games. If the ocean waters beckon, but the waves prove a bit too turbulent, consider a calm glide within Huntington Harbor on a restored vintage boat. Doug and Donna Misterly of Prince Charters provide cruises within the picturesque harbor; enjoy a glass (or two) of fine wine while ogling the bay front mansions and yachts that line the harbor's five man-made islands.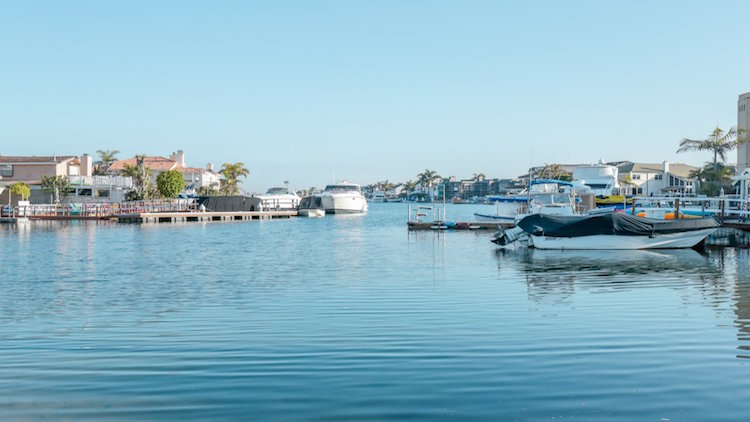 Finally, do as the locals do and watch the sun dip into the Pacific while enjoying a warm beach bonfire. Allow Waterfront Adventures (located right on the sand) and their Beach Butler Bonfire Service to fire-up a pit, arrange beach chairs, and provide tablecloth s'mores service. Absolutely no one will argue that this gooey marshmallow, chocolate, and graham cracker treat, enjoyed amidst a brilliant sunset, is not the height of laid-back luxury.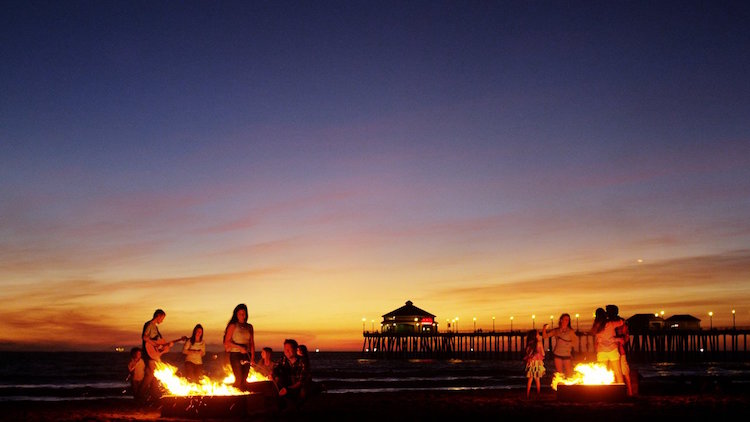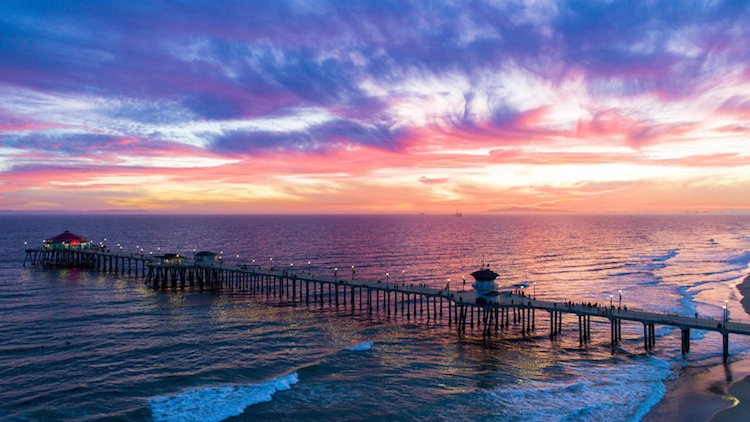 All photos courtesy of Visit Huntington Beach