After a decade of exploring some of the most spectacular waters on our planet, Hurtigruten's MS Fram will receive a full makeover—and reemerge as a brand-new expedition ship.
Hurtigruten, the world's largest expedition cruise operator, is undergoing a large-scale refurbishment project regarding MS Fram. Custom built for exploring the Arctic, Antarctica, and other destinations in Hurtigruten's extensive expedition cruise program, this will be her first refurbishment since she was launched in 2007.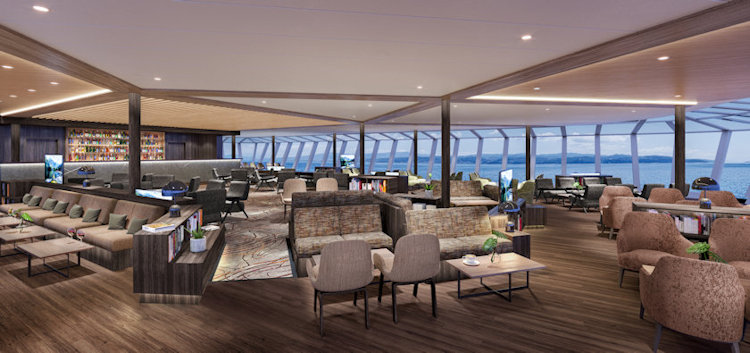 The keel-to-mast upgrade will bring several new features to the ship; highlights include:
All cabins and suites will be fully refurbished. Using natural Scandinavian materials such as granite, oak, birch and wool, this will create a relaxed and stylish look and feel, and add to the premium onboard experience.
The main dining room will be converted into two restaurants:

Aune, with its use of natural elements in design will be the more informal of the two, and will serve Scandinavian food for breakfast, lunch, and dinner.
Lindstrøm, named after the favorite chef of Norwegian polar explorers, will be both a cocktail lounge and fine dining restaurant, with strong roots in traditional Norwegian cooking.
A brand-new signature Science Center will be packed with state-of-the-art technology and high-tech gadgets such as touch screens, science equipment and other interactive features. The "edutainment" area will be the place guests and staff meet, mingle and create a deeper understanding of the destinations MS Fram explores.
The forward-facing Qilak Observation Lounge will be completely refurbished and reemerge as Explorer Lounge and Bar. In addition to handcrafted cocktails, this area also serves unbeatable views.
MS Fram will also undergo major technical upgrades during her extensive drydocking, including upgrading her engines to the highest environmental standards.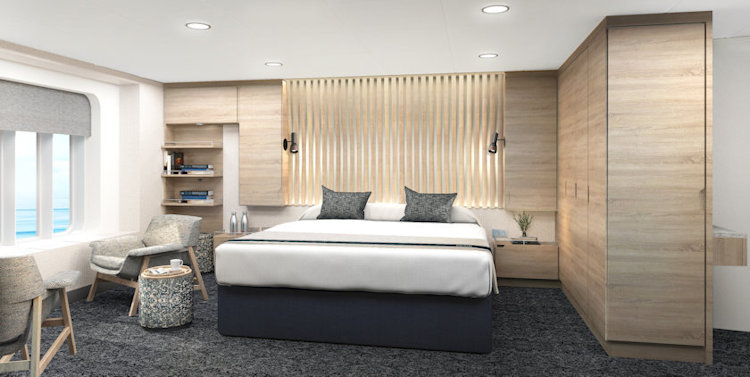 Reemerging as brand new in the spring of 2020, MS Fram will offer guests unparalleled expeditions in premium surroundings, with breathtaking views and unforgettable encounters with wildlife, nature and culture on destinations like the Arctic, Antarctica, the Northwest Passage and warmer waters such as the Caribbean and South America.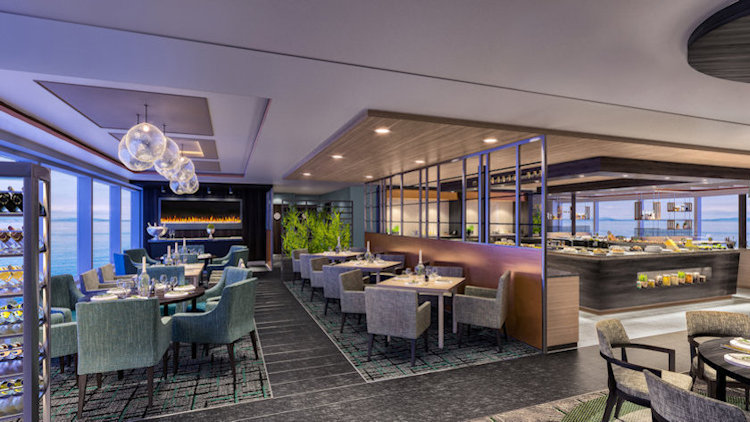 The complete MS Fram upgrade is just the latest in recently-announced news:
Hurtigruten is currently building the world's first hybrid electric-powered cruise ship, MS Roald Amundsen, at Norway's Kleven yard. Debuting in 2019, she will be followed by MS Fridtjof Nansen in 2020, and a third sister ship in 2021.
MS Richard With is also currently undergoing a refurbishment, including a complete upgrade of all cabins, suites and guest areas.
Hurtigruten celebrated its 125th anniversary by banning all single-use plastics from its entire fleet.
And, in an industry-first, Hurtigruten is completely rebuilding existing ships to run on a combination of large battery packs, biogas and liquefied natural gas.
For more information, visit www.hurtigruten.com