From pastels to geometric shapes and patterns, Miami Beach houses some of the most eye-catching Art Deco hotels. To fully appreciate this architectural movement preserved by some of Miami Beach's sleekest properties, read on for more information on where you can stay in the Magic City to admire South Beach's classic style.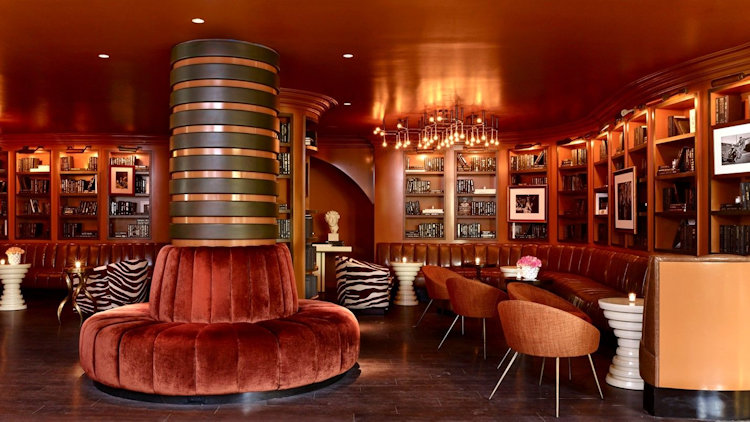 The Shelborne South Beach
The Shelborne South Beach was originally built in 1940 and designed by famed Art Deco architects Igor Polevitsky and Thomas Triplett Russel. It was embellished in the 1950s by Neo-baroque design master Morris Lapidus. Upon entry, guests are greeted by the hotel's retro curved "Shelborne" logo hung on geometric columns. The property embraces timeless elegance through Art Deco design blended with contemporary sleek comfort. With glamor at the forefront of the hotel, guests are welcomed by mid-century modern furnishings, such as their iconic black and white marble check-in desk, sunburst chandeliers, and sparkling terrazzo floors.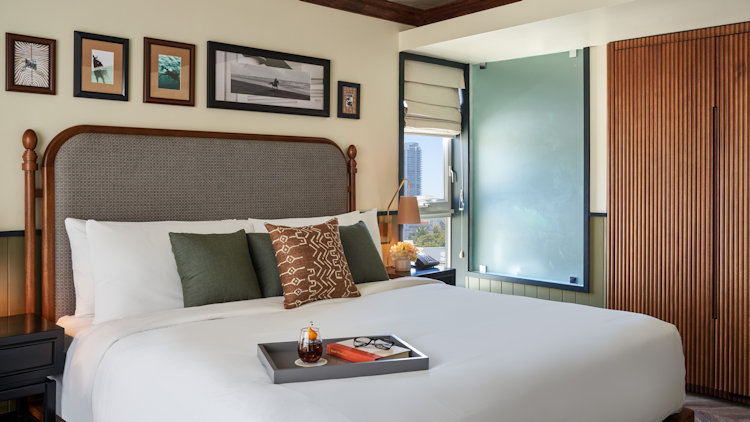 The Balfour Hotel
The Balfour Hotel is a historic property, formerly known as The Lord Balfour Hotel, with 82 guest rooms and suites spread out over two Art-Deco style buildings connected by an enchanting courtyard. Designed in 1940 by Anton Skislewicz, an important architect behind Miami Beach's Art Deco history, The Balfour Hotel caters to design-conscious visitors with a unique style that has an undeniably timeless appeal. An elevated, plunge pool with an underwater window provides the perfect Instagram shot of swimmers behind the glass wall. Terracotta mosaic tiles, chaise lounges and ratan lounge seating invite guests to sunbathe and enjoy the seasonal rotations of refreshers including frozen grapes and fruit smoothies.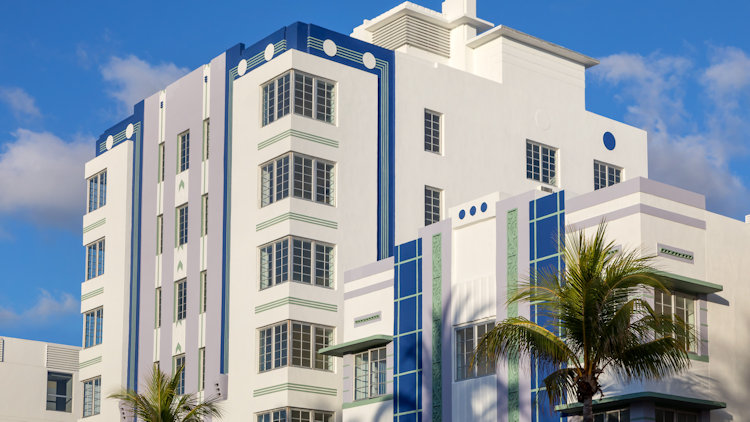 The Gabriel South Beach
The Gabriel South Beach is a boutique property located on Ocean Drive in South Beach embellished in art deco details. Spread across four buildings, one of which is the historic Park Central Hotel designed by art deco architect Henry Hohauser, the hotel presents travelers with Art Deco allure reminiscent of the 1930s golden age of glamor. The boutique property has two pools, including a show-stopping, glass bottom pool on the roof overlooking the Atlantic Ocean. Guest rooms are contemporary, while still showcasing the signature art deco pastel colors and curved mid century patio furniture on the balconies. Onsite, guests will find a 30-foot-tall mural by the French-born, Los Angeles-based street artist Mr. Brainwash, known for his large-scale installations and prints of celebrities like Madonna, Kate Moss, and Marilyn Monroe and his practice of subverting cultural iconography similar to Andy Warhol and Banksy. The hotel blends Art Deco modernism with tropical allure.