Tucked into a notch at the mountain top, the
Ridge Vineyards
tasting room was surround by neatly trellised vines tracing the shape of the hillside. Like everyone else visiting the vineyard, I parked and headed straight for the lookout point where I had a clear view of Silicon Valley.
A winery that helped change history
Located on the mountain top, the vineyard receives a bounty of sunlight. The hearty vines produce grapes full of flavor. Regarded as one of the better wineries in the valley, Ridge Vineyards produces high quality Cabernet Sauvignon, Zinfandel and Chardonnay vintages.
The vineyard was also part of an important moment in the history of California wines.
After WWII California wineries were producing quality wines but as far as the world was concerned, French wines were superior. End of story. In 1976 a transformative competition was held, called the
Judgement of Paris
. To everyone's surprise, in a first-ever blind test between California and French wines, the California wines won.
Ridge Vineyards' 1971 Monte Bello Cabernet Sauvignon was one of those wining vintages. That contest put California wines and Ridge Vineyards on the world stage.
When you visit, you will want to allow time to enjoy a wine tasting in the large and welcoming wood-paneled tasting room. Make a day of it. Bring a lunch to eat on the covered patio or outside at the shaded picnic tables where you can continue to enjoy the wines you liked in the tasting room.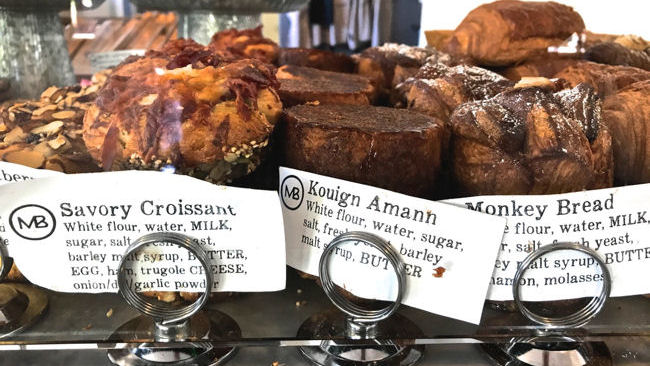 A five-star bakery and farm-to-market best-of-the-season produce in Los Gatos
Also south of San Jose,
Los Gatos
sits at the base of forested hills. The idyllic, upscale village has many attractions, the one I pursued was
Manresa Bread
.
What does a Michelin stared chef do with his spare time? If you are David Kinch, you partner with master baker Avery Ruzicka to create a quality bakery serving classics of French and American baking. The breads are made with flour milled on site to create breads as varied as French baguettes, fruit and nut loaves, whole wheat and pumpernickel as well as a display case full of sweet pastries crafted with great care.
Manresa Bread is open 7am-3pm every day, or, as the sign on the window says, "until we sell out." Which is often. Wanting my choice of the dialing offerings, I woke early and drove the fifteen minutes from where I was staying in downtown San Jose so I would have my pick of pastries.
I chose a Breton style Kouign Amann and an individual sized pull-apart Monkey Bread.
The sunlight slanted across the hills above the town. The morning air still had a crisp coolness. I settled onto one of the outdoor benches on the covered patio and opened the white paper bag.
If you are a fan of Kouign Amann (pronounced "quinn aman"), you will enjoy Manresa's version with a crème brulee-crackling crisp, caramel bottom and delicate layers of flavored dough cooked to moist-perfection. Alternating bites with sips of a cup of strong coffee, I was about as happy as I could be.
You will definitely want to make the drive to Los Gatos to enjoy these world class treats.
Come on Sunday morning so you can also visit the nearby
Los Gatos Certified Farmers Market
. Allow time to walk around the market and the side streets where locals are out in force, hanging out with friends and family at the outdoor cafes, walking their dogs, pushing strollers and chasing young kids who race across the grassy park shaded by massive redwoods.
Do some shopping at the farmers market to pick up local organic produce, freshly-picked fruit or a bouquet of flowers. If you are hungry or thirsty, pick up made-to-order kettle korn, crepes, Mexican tacos, huevos rancheros, freshly squeezed juice, a Vietnamese iced coffee or a spring roll.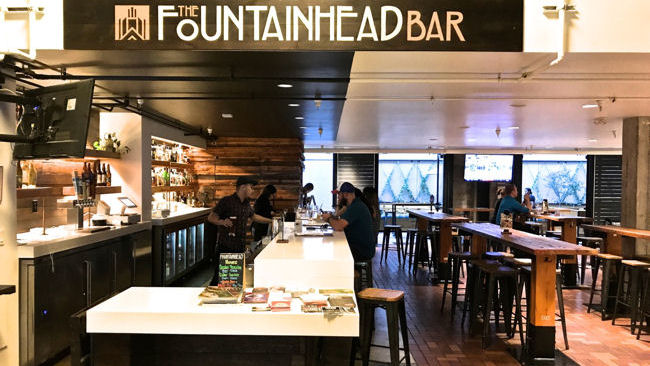 SoFA Market
San Jose
The largest city in Silicon Valley, the downtown area has evolved into a thriving, fun destination in a low-keyed setting. Staying at the
Hotel De Anza
meant I could easily explore what was happening at night in the hotel's own, bustling restaurant and bar and visit the dozen restaurants and music venues on W. Santa Clara Street.
A few blocks away you will want to hang out at
SoFA Market
on South 1
st
Street. With high ceilings, the Market has an open-door airy feel. The nine counters offer a variety of food and beverages. I had an espresso at
Vero's Coffee Bar
, a fresh squeezed juice at
Vitamina
and a bowl of spicy miso ramen with roast pork and a glass of Sculpin IPA at
Konjoe Tei.
That was lunch.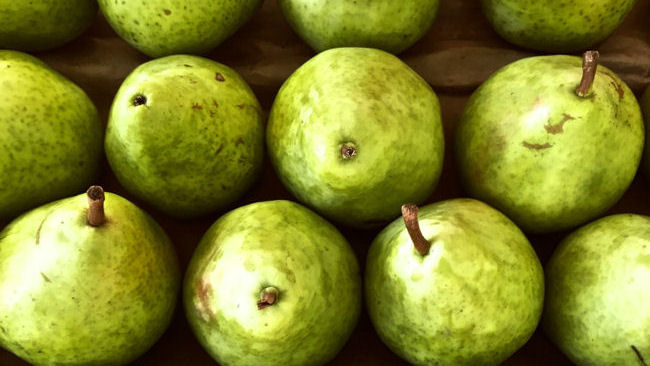 When I came back in the evening, I shifted culinary gears and carried a Clamtastic Pizetta with baby clams, mozzarella, asiago, rosemary and chili flakes from
Pizzetta 408
to a long table in front of the
Fountainhead Bar
where I ordered a gin and tonic made with Anchor Distilling Company's bright and herbaceous Junipero Gin. I asked the friendly bartender to add a slice of orange and sprinkle on some freshly ground black pepper so the G&T had as much flavor and heat as the pizza.
A few steps from the Market, the
Continental Bar Lounge & Patio
is a good place for a casual afternoon beer or a cocktail in the evening. An urban version of a country bar with brick walls, wooden tables and high ceilings with exposed wood beams, like the SoFA Market, the Continental has an easy, relaxed vibe, a place where you would be happy to spend several, unhurried hours.
San Jose has a good supply of casual dining restaurants. But I discovered two restaurants that are best-of-the-best.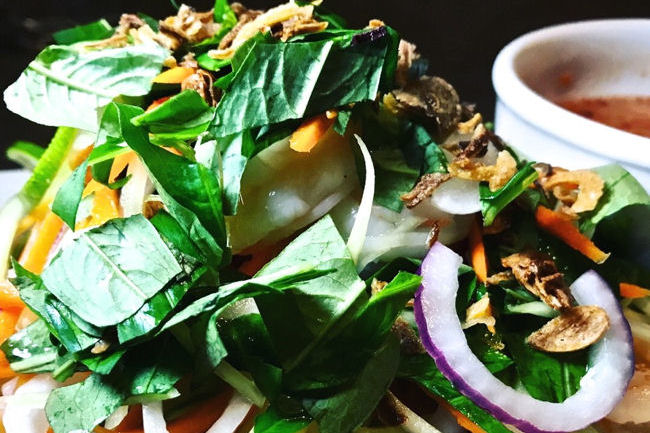 Fine dining Vietnamese style
Vietnamese dishes have gained popularity because of the increased availability of
banh mi
(savory meat and pickled vegetable sandwiches),
pho
(beef or chicken noodle soups) and
bun
(bbq pork with vermicelli rice noodles).
At
Vung Tau
, the folio sized menu had more than 125 dishes. For lunch there were plates of rice or noodles that can be customized with a dozen toppings of your choosing. Family style Vietnamese soups can be ordered with catfish, shrimp or sea bass, rice, egg or glass noodles. There were meat, chicken, shrimp, curry, noodle and rice dishes. For dinner the menu added even more choices with appetizers, mixed salads, more soups, plates with grilled and stir fried meats and seafood.
Vegetarians had a whole page for themselves.
The menu was adventurous and more comprehensive than you will find at an average Vietnamese café. The ingredients were also unusual, taro root, jellyfish, morning glory stems, vermicelli sheets, banana blossoms, frog legs and deboned chicken feet, to name a few.
Given the size of the menu and the number of unfamiliar ingredients, the help of a friendly server was essential. Luckily, the night I had dinner, Kim had the patience to talk me through the menu even though every table in the restaurant was full and the line of would-be diners stretched out the door.
She told me about the most popular dishes. The crispy shrimp "cupcakes" (Banh Khot) were designed to be eaten in green leaf lettuce leaves with fresh basil, coriander and mint leaves and dipped in a sweet and spicy sauce. Green papaya salad (Goi Du Du Kho Bo) with smoked beef and cut basil was also very popular, as was the lotus root salad (Goi Ngo Sen Tom Thit) with shrimp, lean pork and mint.
My favorite dishes were ones I could customize by choosing a kind of noodle and any of the toppings from a long list. I ordered a familiar dish, vermicelli noodles (Bun) with chopped lettuce and fresh mint. To the bowl I added an egg roll (Cha Gio) and grilled tiger prawns (Tom Nurong).
Slices of pickled daikon and carrot were added to the delicate vermicelli on top of a salad of fresh bean sprouts, mint and shredded lettuce. The honey-crisp egg rolls and two butterflied shrimp glistened with a soy glaze. A bowl of sweet lime-spicy nuoc mam sauce accompanied the noodles. The fat egg rolls were stuffed with glass noodles, ground pork and carrots. Beautifully crisp, the thin wrappers crackled as I bit into them and then turned chewy with the last few bites.
Since I love noodles, Kim also suggested I try the rice noodle sheets (Banh Dap) with sesame crackers, lettuce, fresh mint and basil. I picked out baby back ribs (Suron Non Nurong) and grilled pork chops (Suron Nurong) as the toppings.
The plate arrived with large green leaf lettuce leaves, the whitest bean sprouts I've ever seen, fresh herbs (mint, rau ram, Thai basil) and pickled carrots and daikon. Kim explained that the way to eat the dish was to use scissors to cut off pieces of meat and chunks of the stuffed, folded rice noodle sheets, charred and crisp on one side.
As with many Vietnamese dishes, you place the "good stuff" inside a lettuce leaf along with the fresh herbs, pickled carrot and daikon. That packet is then rolled and dipped into a sweet-pungent sauce. That's what I did, again and again. This is messy, fresh tasting, wonderful food, rich with the flavors of the grill and the clean crunch of fresh produce.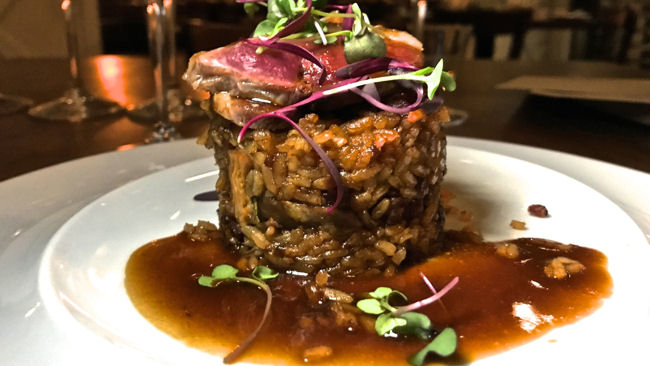 A Michelin Star Changed Everything
Think about a plate of Spanish seafood paella and your mouth waters in anticipation. Or, a basket of crispy Southern fried chicken. Or, Mexican tacos al pastor with pico de gallo. What about Portuguese bacalhau with stuffing? Possibly you aren't certain exactly what Bacalhau is.
The Michelin stared
ADEGA Restaurant
knows Americans are not familiar with Portuguese cuisine. To help with that learning curve, there are three menus. The Classico, with dishes that are always on the menu, dishes drawn from the classics of Portuguese cuisine. The Chef's Tasting Menu, with dishes that are also classics but a bit more out of the American mainstream. The Ala Cart Menu has dishes from both tasting menus as well as others more familiar like beef steak.
When you visualize a restaurant with a Michelin star, you probably imagine white tablecloths and formality. That is definitely not the case at ADEGA. Mom and dad are in the dining room. Their daughter is the pastry chef and their future son-in-law is the executive chef. Adega is a family affair.
Adega, which means "wine cellar," is devoted to celebrating authentic Portuguese cooking. Co-owners Carlos and Fernanda Carreira had sold their Portuguese wine distribution company, unsure of what to do next. Jessica, their daughter, was in Portugal learning her craft in a Lisbon restaurant where she had fallen in love with chef David Costa. When they decided to come back to California to open a restaurant, the timing was perfect. The idea of a restaurant also sounded good to Carlos and Fernanda.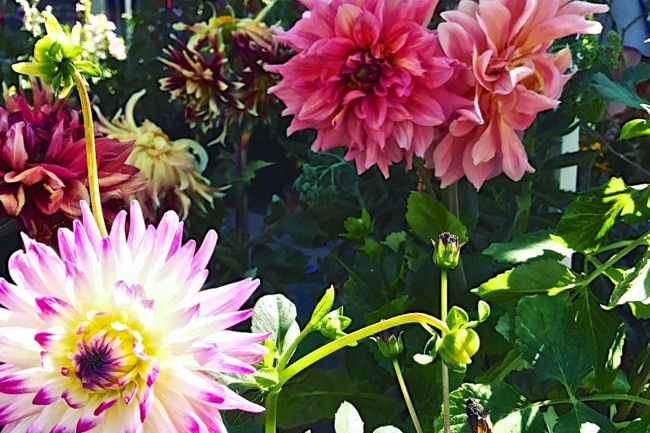 Adega opened in 2015.
The Portuguese-forward offerings include many ingredients imported from Portugal and over 400 Portuguese wines.
ADEGA is first and foremost a neighborhood restaurant, which is why they chose a commercial block in Little Portugal. A Portuguese Church, a Portuguese bakery and a Portuguese Social Club are nearby.
From the street, the restaurant is a storefront with curtains. Nothing fancy. Inside, two upscale rustic dining rooms are separated by a sliding barn door. A floor to ceiling wall of wines, lying on their sides as if in repose, separates the dining room from the kitchen. The dominance of the wines in the room is a visual representation of the importance of wines, all Portuguese, to ADEGA.
After only ten months, Michelin awarded ADEGA one star. The restaurant's wine cellar won awards as well in the
Wine Spectator
2017 Award of Excellence and the
Wine Enthusiast's
America's 100 Best Wine Restaurants 2017.
My meal was a tour of Portugal seated at a table in San Jose. Each dish was paired with a wine well-known in Portugal but not easily found in the U.S. except at ADEGA.
I confess I knew little about Portuguese cuisine when I arrived. Carlos was my guide, describing the dishes he wanted me to taste and giving me the background of the wines he thought paired well with those dishes. This was special treatment, but he does this for any diner who asks his advice.
Small details make large impressions. That is true in life and so it was at ADEGA.
At the beginning of the meal, a plate of bread appeared on the table accompanied with a bowl of olives, house made salted butter and humus. Included in the complimentary starter was a chorizo bread that was better than any focaccia I have eaten. The bread had a thin crust and a delicate crumble with a hint of saltiness and heat from the bits of cooked chorizo. The flavors were exceptionally good, especially with a little spread of the salted butter.
The secret to the restaurant's success has been quality products married with authentic recipes. That formula was evident in the lobster bisque. Using only lobster shells, the stock had an earthly funky flavor. A touch of cream and olive oil and moist chunks of lobster meat created a lovely encounter with the ocean's bounty.
The pairing for the bisque was a Monte d'Oiro Madrigal made with Viognier grapes. The dry white was fabricated in an interesting way. 50% went into French oak for six months, the other 50% in steel, then the two were combined and bottled. That gave the wine a sense of age and keeps it crisp. The cool minerality of the Madrigal was ideal to cut across the bisque's funky briny aroma.
An authentic Portuguese meal has to include at least one dish made with cod (Bacalhau). I had the codfish cakes on a spring salad (Pastel de Bacalhau) with baby red leaf lettuce and a paper thin slice of crisp tomato. Making the dish in the authentic way is labor intensive. Making the dish in a fine dining setting is craft specific.
The dried cod was reconstituted in water for forty hours, the water changed repeatedly. The soft flesh was then shredded by hand and mixed with boiled potatoes in a ratio of three parts codfish to one part potato with a small amount of flour. That predominance of fish gave the codfish cake a distinctive texture and full-bodied flavor.
Dried cod is a rustic ingredient born of necessity. The execution at ADEGA was careful and precise. The quenelle shaped bacalhau had a delicate crust outside with dense shreds of moist white fish and delicate potato inside with no taste of flour.
The cod cakes were served with a small glass of 2015 Adega de Moncao Alvarinho made with
100 % Alvarinho grapes. The crisp acidity was similar to a Riesling or a Pinot Grigio. That touch of acid paired well with the delicate, rich cod cakes.
My tasting of classic Portuguese dishes took a leisurely amount of time. I enjoyed the food and wine and I enjoyed learning about an elegantly rustic cuisine about which I knew very little.
I loved the roasted octopus tentacle (Polvo a Lagareiro), charred on the outside, tender and moist inside that was served on a bed of sautéed spinach in garlic and olive oil. As is done in Portugal, the octopus was paired not with a white but a lovely red wine from the Prats & Symington Winery (Post Scriptum de Chryseia, 2013).
That evening I had a richly flavored duck and rice dish (Arroz de Pato). Lightly seared slices of breast rested on a densely packed tower of rice and leg meat flavored with a duck demi-glace. Only a light, spicy wine would go well with this complex dish. The grapes for the Luis Pato Vinhas Velhas ("Old Vines") 2011 were picked late in the harvest and aged in French oak to produce a lighter wine, ideal to contrast with the gameyness of the duck.
The final dish was chef Costa's favorite. Seared fresh codfish filet (Bacalhau a Adega) was served with bread stuffing and a barely cooked egg.
Before taking a bite, there was a final moment of preparation. For that, Costa came out of the kitchen to mix the barely cooked egg yolk into the stuffing.
Cortez sliced open the egg and the bright yellow yolk mixed into the soft stuffing. The cod flesh had the sweet density of lobster tail meat. Crisp cod skin and garlic chips contrasted with the dense, flaky meat. With all the flavors and textures, a bolder wine was needed. With a depth similar to a Merlot, the Qinta dos Murcas Reserve 2010 held its own in the face of so much richness.
Costa stayed at the table to watch me taste the bacalhau. When I signal that the fish and stuffing are delicious. He smiles. Of all the dishes he serves, this is special because the cod with stuffing reminds him of his mother and grandmother. This is the dish they made when he was a boy. This is the dish that reminds him of home and family. This is Portuguese comfort food.
Dessert
When you are offered the dessert menu, you will be tempted to wave it away. You have eaten a good many delicious dishes and you are no longer hungry. If Carlos is serving you, he will tempt you by saying that Jessica is the pastry chef, that she spent three years in Lisbon learning to make authentic Portuguese desserts and that they are delicious.
You might still resist but he will describe each dessert, talking about the ingredients and the history and he will describe the port and Madera wines he would pair with each and why.
You know you have to try at least one.
There is a chocolate-cherry extravaganza, egg crepes with toasted almonds and others that sound as amazing. Because you cannot resist coconut, you decide on the fried coconut rice pudding (Arroz Doce Adega) with passion fruit sauce and mojito sorbet. And, because it is accompanied by Justino's 1996 Madera, a blend of four distinctly Portuguese grapes (Sercial, Verdelho, Boal, Malvasia) and aged for twenty years in oak barrels.
The rice pudding was served in the shape of a fried croquette, sharing a shallow white porcelain bowl with the sorbet and sauces. A delicious cascade of textures, temperatures and flavors, the confection was pleasing in so many ways, an ice-cold, tart sorbet, creamy sweet passion fruit whipped cream, a crisp shell outside, the creamy richness of the rice inside the crusted croquette and, the mojito sorbet with its lovely bite.
You are full but each bite is so delicious, you want to enjoy all of Jessica's delicious dessert. Happily the Madera helps you to the finish line. A restorative sip of the Madera gives you permission to have another bite and then another, until you have finished the Arroz Doce Adega. You ask Carlos to tell Jessica how much you enjoyed the dessert. And, you promise you will come back to try the others.
San Jose is a must-stop destination for those doing business in Silicon Valley, but if you are passing through, as I was, you will want to allow time to sample the area's culinary delights.
Begin in the morning with a short drive to Los Gatos for a cup of strong coffee and a pastry at Manresa, stop for a wine tasting on top of the mountain at Ridge Vineyards and then visit San Jose where you will be presented with so many excellent choices. Perhaps you will want to hang out with friends to share an afternoon beer, or enjoy a light and freshly made Vietnamese meal at Vung Tau or have an encounter with a sophisticated cuisine at ADEGA to experience, perhaps for the first time, the lovely complexities of Portuguese food and wine.
Perhaps, as I did, you will want to have all these experiences and you will find yourself lingering longer than you expected in Silicon Valley and promising that you will return again as soon as possible.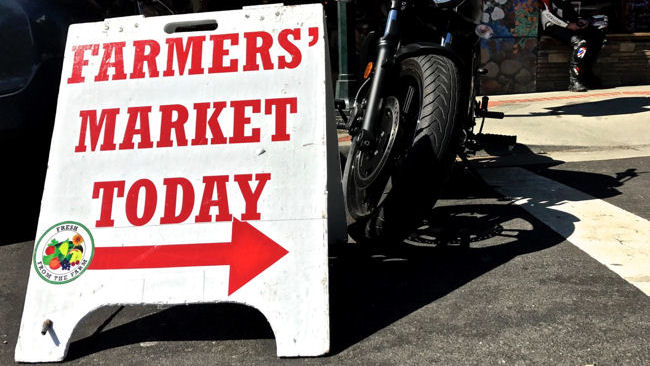 When you go:ADEGA
Restaurant
, 1614 Alum Rock Avenue, San Jose, CA, (408) 926-9075,
http://www.adegarest.com
The Continental Bar Lounge & Patio,
349 S. 1
st
Street
,
San Jose 95113
, (
408) 201-2264,
http://thecontinentalbar.com
Hotel De Anza,
233 W. Santa Clara Street, San Jose 95113
,
reservations (800) 843-3700 and (408) 286-1000,
https://www.destinationhotels.com/hotel-de-anza
Los Gatos Certified Farmers Market,
http://www.cafarmersmkts.com/losgatos-farmers-market/
, Sundays from 9am-1pm in Downtown Los Gatos at the Town Park Plaza
,
Montebello Way between W. Main Street & Broadway & N. Santa Cruz Avenue
Manresa Bread,
276 N Santa Cruz Ave, Los Gatos, CA 95030, (408) 402-5372 and also
271 State St. Los Altos, CA
, (
650) 946 2293
,
http://www.manresabread.com
Ridge Vineyards
, 17100 Montebello Rd, Cupertino, CA 95014, (408) 867-3233,
https://www.ridgewine.com
SoFA Market
, 387 S. 1
st
Street, San Jose, CA 95113, (408) 642-5270,
http://www.sofamarketsj.com
Vung Tau
, 535 E. Santa Clara St., San Jose, CA 95112, (408) 288-9055,
http://www.vungtaurestaurant.com/index.html