GANT (3239 M St., NW. 202-625-1949. www.gant.com)
American lifestyle brand GANT opened their 8th location in Georgetown in late November 2012, located in the heart of the city's premier shopping corridor. The new shop sells a curated assortment from all menswear collections, including GANT, GANT Rugger and GANT by Michael Bastian for both men and women. GANT has an American sportswear heritage, offering modern high quality casual wear with a European touch.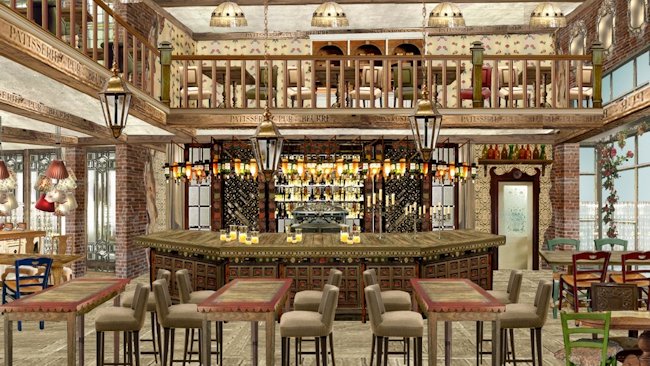 Mari Vanna (1141 Connecticut Ave., NW. www.marivanna.ru)
This Moscow-based outpost located in the heart of downtown DC is a three-level restaurant offering a home-style, upscale atmosphere. Mari Vanna is known for its tea party-meets-grandma's house ambiance, with a variety of Russian house-infused vodka offerings. The three level Eastern European nightspot will open its doors just in time for the celebrations surrounding Inauguration on January 17.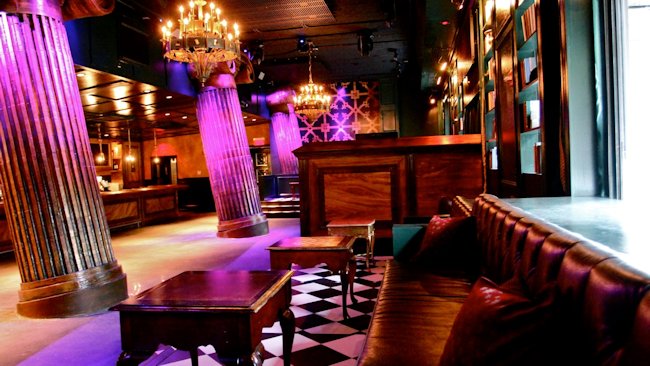 Capitale (1301 K Street, NW. www.capitaleofdc.com. 202.962.3933.)
Capitale captivated party goers with its opening in early September 2012. The Hogwarts-meets-Hollywood inspired nightlife venue features four massive, brass leaning columns. The hotspot has a regal vibe, with an atmosphere of an old fashion library with a touch of glamorous pop radiance. Within just a few months of opening its doors, this nightclub has already hosted Wale and a slew of Nationals players.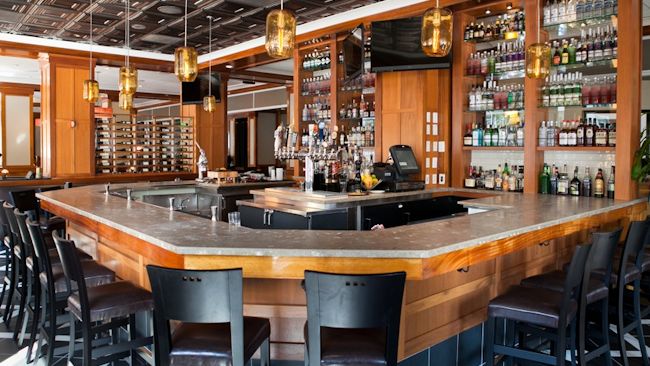 Daily Grill (1200 18th St., NW. 202.822.5282. www.dailygrill.com)
Daily Grill specializes in serving classic American dishes at accessible prices in an atmosphere reminiscent of a traditional, upscale New York City grill. The popularity of the concept has resulted in 19 locations in nine states, and Washington DC's 18th Street location recently unveiled a chic bar makeover and new happy hour menu items, including the Inauguration-themed $3 Capitol Dog.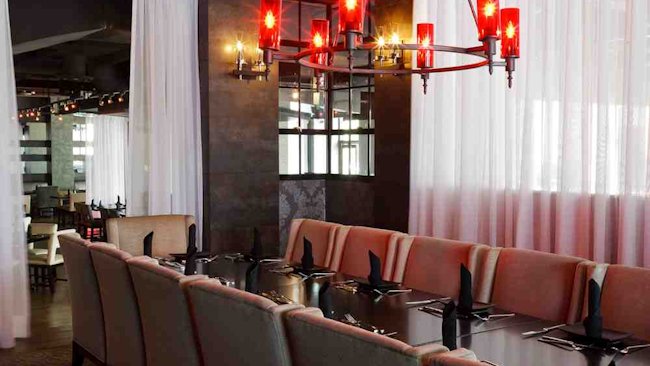 901 Restaurant & Bar (901 9th St., NW. 202.524.4433. www.901dc.com)
901 Restaurant and Bar is Penn Quarter's most elegant destination eatery for delectable American-Asian cuisine. The restaurant has hosted a slew of high profile diners, from Jill Biden to Jay Sean. The hotspot boasts an urban yet sophisticated ambiance, making it one of DC's most sought-after locales for dinner, drinks and a night on the town.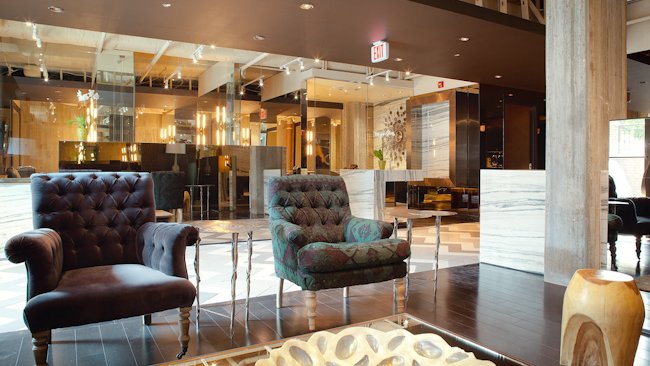 KARMA by Erwin Gomez (1104 24th St., NW. 202.293.3333. www.karmaerwingomez.com)
International celebrity make-up artist Erwin Gomez recently opened this full service salon in DC's posh West End neighborhood. Karma offers a variety of hair, skin, body, make-up and nail treatment services, ranging from Gomez's famed and trademarked eyebrow sculpting to haircuts and coloring. Gomez has worked with politicos such as the Bush Twins and Maria Shriver and celebrities such as Eva Longoria and Jennifer Garner. Karma also has three full-service manicure/pedicure stations and two multi-purpose facial and massage rooms, perfect for that quick stress reliever before our president's big night.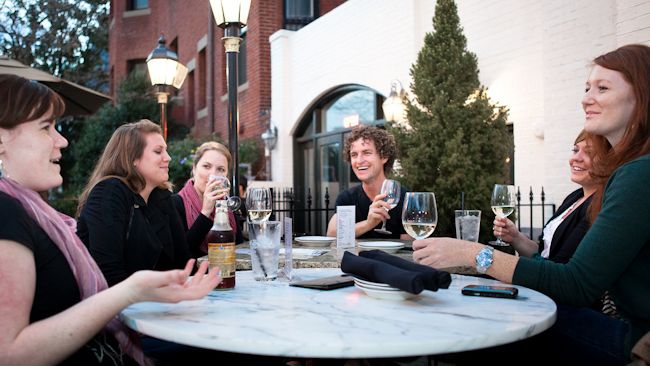 One Lounge (1606 20th St., NW. 202.299.0909.www.oneloungedc.com)
One Lounge is one of the most popular kitchen and cocktail bars in Dupont Circle. A favorite hotspot for professional athletes to international embassy employees, One Lounge has earned its reputation as one of the area's go-to nightlife eateries. The restaurant has hosted celebrities such as Alex Ovechkin and Vivica Fox.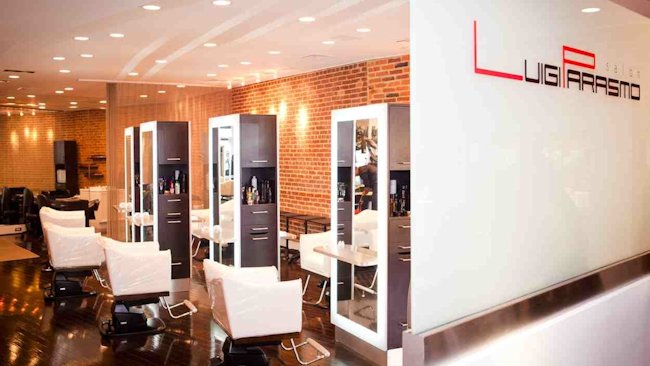 Luigi Parasmo (1510 Wisconsin Ave., NW. 202.333.2244. www.luigiparasmosalon.com)
Italian hair stylist Luigi Parasmo opened his first namesake salon in the heart of DC's historic Georgetown neighborhood in Spring 2012. The salon offers an array of services, ranging from hair to nails and make-up to the latest in eyelash lengthening technology. Parasmo's previous clients include former Secretary of State Condoleezza Rice and others. With over 30 years of experience in hair and beauty, Parasmo has also styled for iconic brands such as Valentino, Armani, D&G and Versace during fashion week in Milan.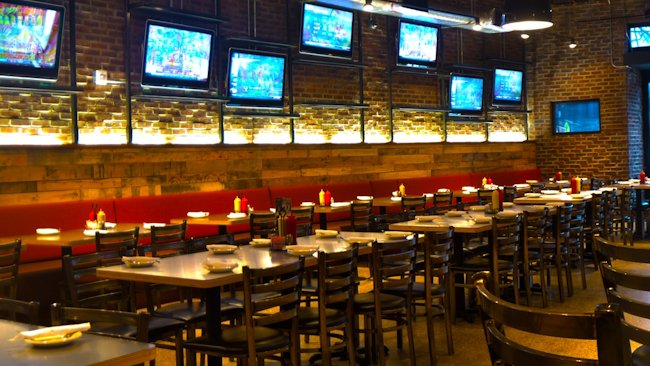 Public Bar at Tenley (4611 41st St., NW. 202.237.1783. www.publicbar.com)
Public Bar Tenley is a restaurant, sports bar and lounge that offers a unique and entertaining menu of traditional American savories served with an aesthetic flair. This sports bar combines quality service, a casual vibe and the high energy of a neighborhood hotspot.