Fabric for the drapes is embroidered using three different gold threads, whilst the bathrooms are tiled entirely in Italian marble mosaics and engraved glass. Flowers from all four seasons can be found around the suite, creating a fresh and vibrant atmosphere all year round.
Inspired by the refinements of the 18th century, this exceptional suite also offers the utmost in facilities and state-of-the-art technology.
Luxury, comfort, technology, security and, of course, the legendary Plaza Athénée warm welcome are all gathered in the most Parisian Royal Suite in Paris…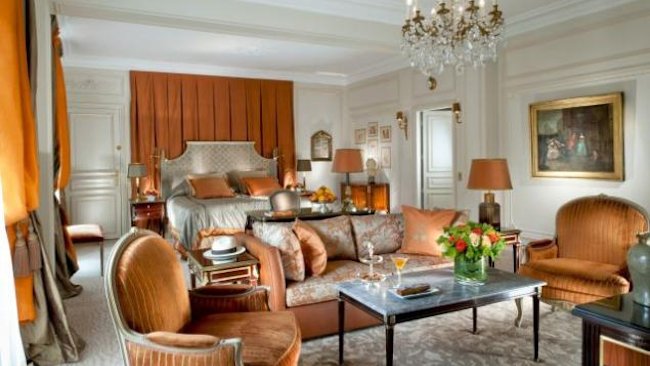 The Royal Suite comprises
•Two main entrances
•A reception hall
•Two master bedrooms, each which a private dressing room finished in beautifully crafted solid wood
•Two bedrooms overlooking a quiet, open courtyard
•Spacious double living room with a bookcase: the drawing room and the sitting room
•Combined sitting and dining-room (table seats maximum 12 people)
•A sitting room
•Spacious study
•Two full marble bathrooms with a steam shower (remote controlled) and a Jacuzzi
•Kitchen
•Balconies overlooking the Avenue Montaigne, offering a side view of the Eiffel Tower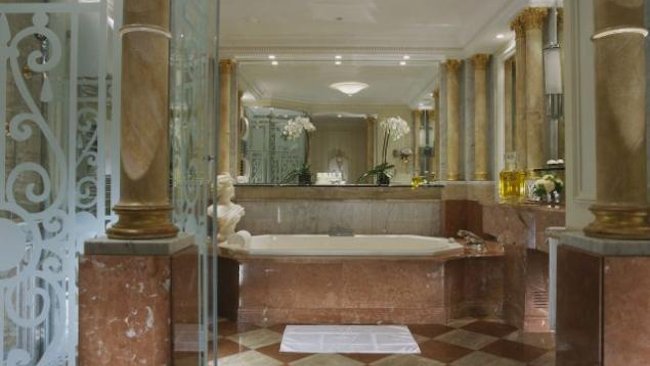 Relaxation and well-being
•Two Turkish baths with remote control
•A Jacuzzi
•LCD screen television in the bathroom
•Dressing table with a mini-bar for cosmetics: this bar allows cosmetic products to be conserved at 14°C to keep their efficacy. Men as well as women will appreciate this unique and original bar.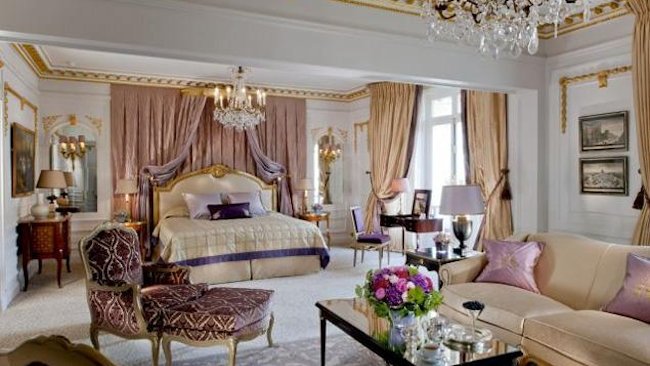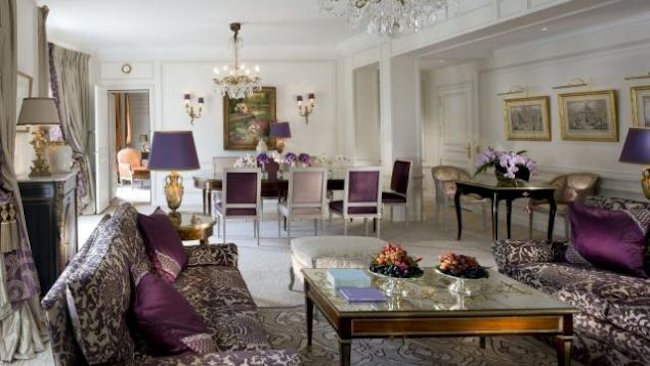 For any request concerning the
Royal Suite
, please contact the reservations department by phone: +33.1.53.67.66.67.
More about:
Hotel Plaza Athénée, Paris