Expanding its distinct shopping experience while embracing a "chill luxe" vibe, the new Aspen location brings the brand to 42 stores throughout North America. With doors in top luxury markets including New York, Los Angeles, Miami, and Chicago, and its international door in Toronto, INTERMIX has established itself as a premier specialty retailer boasting an unparalleled selection of women's exclusive designer apparel and accessories.
"We look forward to introducing INTERMIX's unique vision to the Aspen market. The brand's approach to unique styling and strategically curated merchandise will ensure our success in this seasonal location, further positioning INTERMIX at the forefront of fashion," states Jyothi Rao, INTERMIX President.
Inspired largely by the outdoor culture of the area and the natural materials seen in Colorado architecture, the 1,590 square-foot boutique feels authentic to its neighborhood. The interior incorporates distressed wood wall paneling, reclaimed, rustic, wood flooring and exposed wood beams. Touches of luxury are displayed in the Italian Onyx Fantastico stone cashwrap, perforated leather tables and blackened steel finished fixtures and table bases. Natural layered whole cow hide rugs compliment the accessories area of the boutique, while the fitting room incorporates natural leather upholstery, Phillip Jeffries woven wall coverings, and Stark Quinell Cocomix carpet. Mannequins for the Aspen store are custom designed in more relaxed street style-like poses to relate to the Aspen client.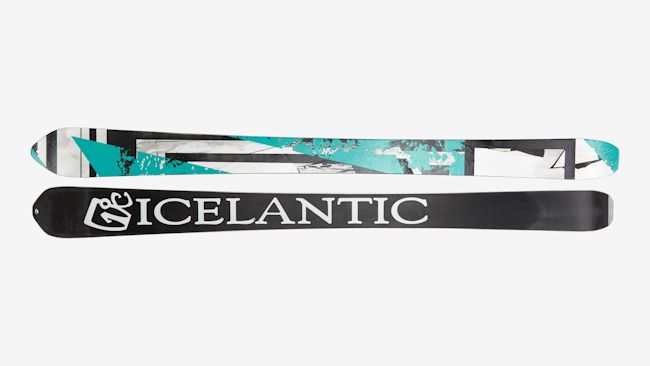 INTERMIX has three exciting partnerships to celebrate its opening:
- INTERMIX teamed up with ELEVENPARIS and typographical artist Pieter Ceizer to create limited-edition sweatshirts. The collaboration features exclusive artwork inspired by the cities of upcoming INTERMIX store openings and will debut online and at their corresponding store locations upon opening. The Aspen themed sweatshirt features a custom "Apres Chic" design and will retail for $98 at the new Aspen store and on intermixonline.com beginning November 15th.
- INTERMIX collaborated with local artist Andrew Roberts-Gray to design custom Icelantic skis, an exclusive tote bag and in-store art installations. The skis will be displayed in-store and retail for $1,350. During the opening weeks, the first 150 shoppers will receive the exclusive tote as a gift with purchase. The art installations will be hung and displayed in the boutique and available for purchase both in-store and online until December 2014.
- INTERMIX partnered with Pure Barre Aspen. Pure Barre clients will enjoy $50 off their INTERMIX purchase of $300 or more. Clients will also receive an INTERMIX yoga mat and exclusive tote bag with a full-priced package from Pure Barre Aspen. Additionally, with a purchase of $300 or more, INTERMIX clients can enjoy an exclusive Andrew Roberts-Gray x INTERMIX tote bag and 15% off the Pure Barre New Client Special or 10% off a full-price Pure Barre Package.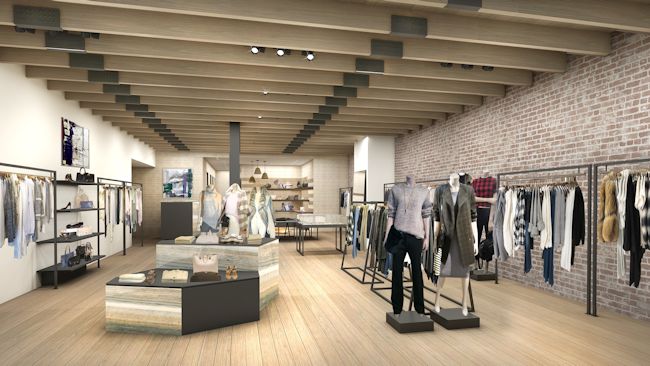 INTERMIX Aspen: 428 E Hyman Avenue, Aspen, CO 81611
Visit website:
www.intermixonline.com/