Paint us a picture of life onboard The UTOPIA.
Onboard
The UTOPIA
every vantage point has architecture that conjures up something playful – this is a place of awe and wonder, a restful, yet opulent space that relaxes the mind and conjures up tranquility and permanence in perfect harmony. The backdrop of the ocean and that instantly recognizable Metropolis skyline seem to exaggerate the fact that you can be in any one of fifty great world cities every year and still never leave home! Not only that, imagine visiting each of those cities when it's the absolute height of their celebratory season. It's Venice for Carnevale, it's Cannes for the Film Festival, it's Dubai for The Gold Cup, it's Hong Kong for Chinese New Year and so it goes. Every year The UTOPIA transports its residents and passengers to the world's greatest sporting and cultural events – all in a style quite unsurpassed on any other mode of human travel.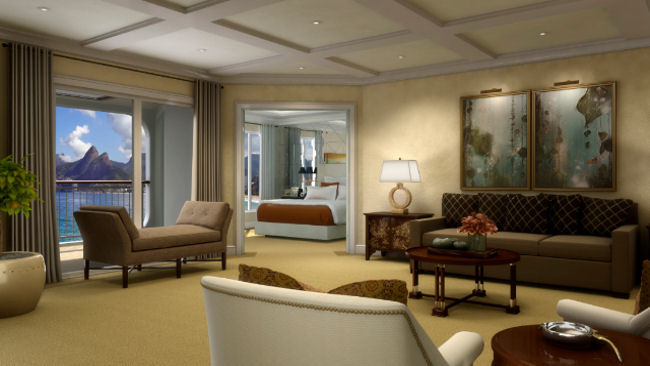 Who do you envision buying The UTOPIA residences?
Our clients are internationalists and come from all walks of life. They also have a keen sense of adventure. Most of them have multiple homes and at this stage of their lives are more interested in collecting experiences than only collecting homes. Owning a residence on UTOPIA is like owning a waterfront home in 50 cities around the world because the home travels. The early interest so far is coming from leading business people, celebrities and iconic artists and political leaders.
What are some unique features of The UTOPIA not found on other ships?
The UTOPIA has 200 residences onboard, each with a signature open kitchen design and spacious open floor plans with stunning ocean views. This is unique for the maritime industry. In most passenger ships, the living areas are compact, smaller spaces, but on The Utopia, the residences will range in size from 1,450 to 6,200 square feet. The UTOPIA is a residential ocean liner with a private club for its residents and their guests and private elevators, private gym, casino and 500 seat main lounge with international entertainment.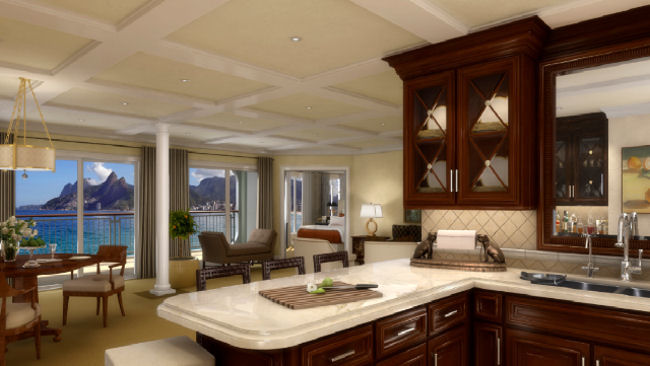 How many cities and events will The UTOPIA visit each year?
On average we will visit 50 cities per year – allowing our residents and passengers to have a deeper cultural experience in each locale.
Will the itinerary change from year to year?
Yes, we will have an itinerary that varies over time and which is published two years in advance to give our residents time to plan their individual family or business itinerary.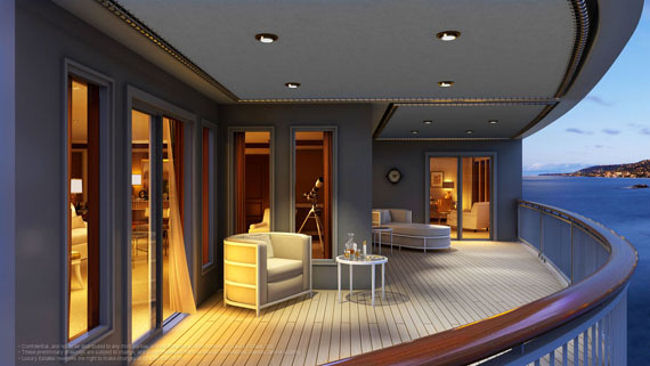 What are some enriching onboard experiences The UTOPIA will provide?
Our itinerary brings us alongside the world's greatest events such as The Grand Prix in Monte Carlo, Carnevale in Rio, The Melbourne Cup, the Cherry Blossom Festival in Japan, The Venice Biennale, The Olympics - all appear on UTOPIA's sailing plan. In addition, Philanthropy has particular emphasis for us and our residents. The ability to travel with a purpose and leave behind a message of hope and happiness to an area or city visited will help inspire others to become part of this wonderful lifestyle. As The UTOPIA will have extended stays in the cities visited there is more time to connect with local people, their traditions and culture.
Your home on
The UTOPIA
is the vantage point! To be drawn back to a time when our great explorers viewed each landscape from the decks of their ships and sought out new experiences is to live life to the fullest. No concessions – this is human inspiration personified.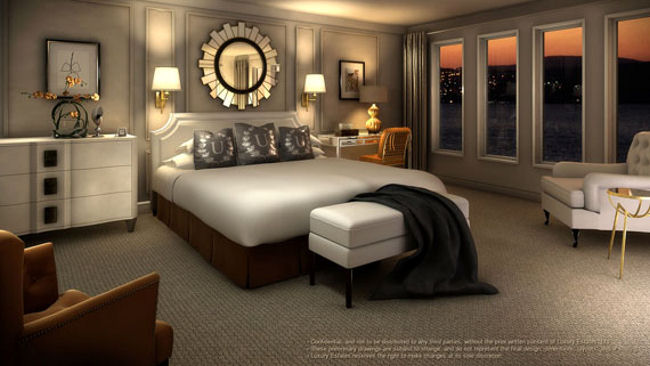 View
The UTOPIA video
The UTOPIA Sales Office is located at:
421 N. Rodeo Drive
Beverly Hills, CA 90210
Tel: +1.310.270.4777