What would you describe as a typical A&K Villa?
It's difficult to say that there is just one style that fits the A&K Villa portfolio. We have a collection of beautiful Provençale farmhouses but we also have some incredibly show-stopping villas in the Amalfi Coast so our properties can be very contrasting. What defines an A&K property is that extra special something. All of our villas are personally contracted by our team and their understanding of what our customers require is second to none so whilst the range is eclectic, it's perfect for our customers who are of course all individual.
What makes an A&K Villa vacation unique?
That's easy, it's the services we offer, the location of our villas and our ability to match the perfect villa to each guests specific requirements through our personal knowledge of each villa. When we combine all of these things it makes a villa vacation with A&K Villas a truly unique and unforgettable experience. We are not just a 'directory listing' of villas; we know them inside out, and many are exclusive to us and some have been in our portfolio for over 8 years.
What unique experiences and special access can you provide to your guests outside of the vacation rental villas to make their visit most memorable?
We offer what is called our 'hosted service' which includes for example our welcome service right from the airport, a pre-prepared supper on the first night and continental breakfast for the next morning, initial provisions and fresh flowers, and also our pre-arrival shopping service. Our A&K host also is there to provide an introductory orientation tour of the whole area, and can be called upon any time during the stay for advice on restaurants, tours and full itineraries. The local knowledge that our hosts have is unrivalled and their service-led ethos is what truly keeps our guests coming back year after year. We can also provide excellent in-villa chefs, nannies, private cookery lessons, winery tours, grape or olive harvesting experiences, I could go on. Our aim is to help each guest experience their perfect vacation, whether that's action packed or completely relaxed - the choice is theirs.
What new destinations or villas are coming up in 2013?
During late 2011 we added the Spanish Island of Ibiza to our portfolio and we expanded our portfolio of villas in Italy's Amalfi Coast. During 2012 we have added many new villas in Provence, including for example Les Lilas Blancs, a stunning example of restoration at its finest and new to the market for 2013. Rather than rapidly expanding we like to take our time to seek out gems such as this property that we can proudly bring to the market. Personally I can't wait to visit!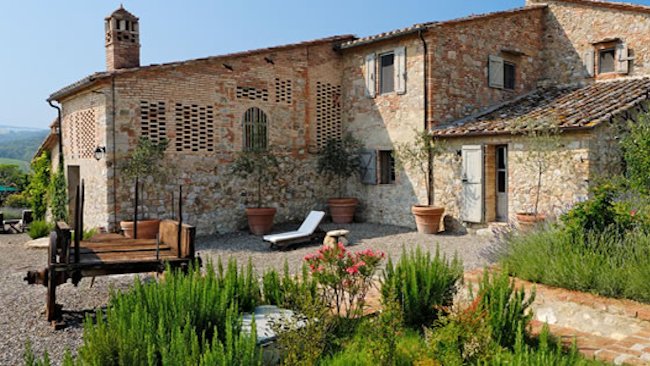 Villa Le Terme
What is your personal favorite villa in the range and why?
It's difficult to pick just one but, having a young family myself; I like to be in a place where I can completely relax and where we can all have fun.
Villa Le Terme
is an excellent family villa. It has a great pool and is completely private so I relax knowing my kids can make as much noise as they like! It has a traditional Italian feel (complete with a pizza oven perfect for getting the whole family involved in dinner) and is surrounded by the most stunning countryside so is the perfect place to relax with a glass of Chianti and watch the sunset. It is also ideally located for day trips to some of Italy's best towns and cities including Pisa and Florence.
About:
Abercrombie & Kent Villas - Amalfi Coast, Tuscany, Cote d'Azur, Provence, Golf, Ski