Founded in 2009, Cookson Adventures has pioneered the concept of world firsts in luxury adventure travel. From organizing the first manned submersible dive in Antarctica to carrying out crucial conservation work in the Galápagos Islands, the company is putting luxury at the heart of extraordinary journeys.
Cookson Adventures meticulously crafts travel experiences that mix adventure and luxury for its global client base. Through its worldwide network of dedicated experts including scientists, marine biologists, conservationists, and award-winning photographers, adventures are designed for people with a curiosity and thirst for exploring without sacrificing the highest levels of comfort and safety.
Henry Cookson, the company's founder, is a dedicated adventurer and a Guinness World Record holder for the first expedition to the Southern Pole of Inaccessibility (the exact center of the Antarctic Continent).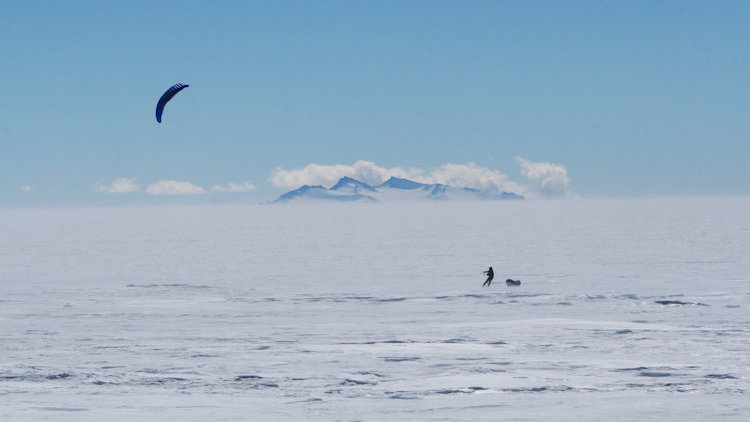 Henry Cookson at the Southern Pole of Inaccessibility

Here we interview Henry Cookson, founder of Cookson Adventures:
What were the highlights of your days as an 'explorer'?
Luckily enough, this is a very hard one for me to answer and different trips stand out for different reasons. Certainly, one of my most memorable expeditions was a 1,100-mile expedition to the Southern Pole of Inaccessibility [the central point of the Antarctic landmass], for which we were awarded a Guinness World Record. We had trekked to the Magnetic North Pole two years earlier and compared to some of the great explorers, our polar expertise was relatively limited. But we trained hard to master the art of kite-skiing and achieved the feat in 48 days.
Nowadays, my personal trips are a little more leisurely and I have recently discovered the joys of freediving. It's a well-known fact that the least explored part of our planet is the oceans and there is something very special about the sense of freedom that you get from being suspended underwater; it's like flying. And you get some of the world's most graceful, beautiful creatures swimming through the depths – I'll never forget diving with 40ft long whale sharks.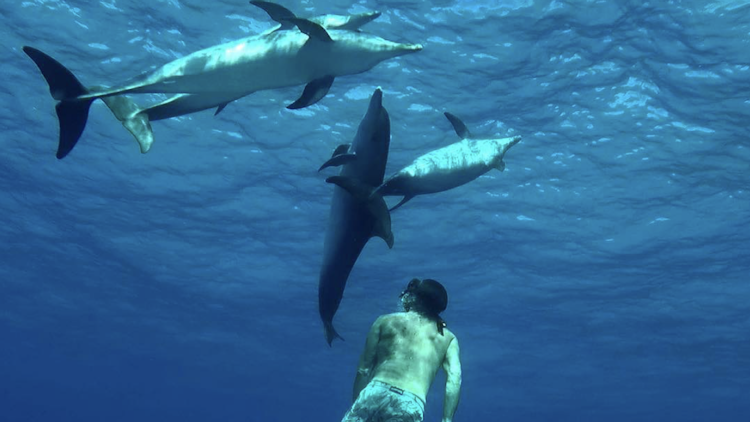 What did you learn from trekking to the Northern Magnetic Pole and the Southern Pole of Inaccessibility?
You can't help but take something away from adventures like this, whether it's the sense of achievement, the incredible memories or the learnings. For me the lessons were two-fold.
Firstly, planning is crucial. Going into extreme environments need not be dangerous if approached in a methodical way. But at the same time, you have to be flexible and willing to adapt. With any unusual or complicated trip, things will crop up and plans will change. So, you have to prepare, ensuring you have the right equipment for example, and be resilient to obstacles. If something doesn't go according to plan, you accept it and deal with it. With that attitude, I've always found expeditions to be hugely enjoyable.
Secondly, if someone goes into something with a negative approach it can be detrimental to the wider group. It's key to have the right people around you, so you can keep a positive outlook, especially in challenging situations.
What were the highlights? What were the challenges / low points of these adventures?
The trick I found is being resilient to low points so that they don't diminish the enjoyment of highlights. There is no doubt that you'll face challenges when undertaking trips of this nature but being in a beautiful place, somewhere no human has ever laid eyes on, enjoying the serenity, experiencing that with people with whom you're close; for me that's absolute bliss.
One amusing memory that will always stand out was the 'monument' we discovered on reaching the Southern POI. 50 years prior, when the Soviets had made a motorized visit to the location, that team had set up a hut equipped with generator, radio shack, etc. Yet when we arrived in January 2007, the hut had been almost entirely buried. All that remained was a bust of Lenin, fixed to the chimney!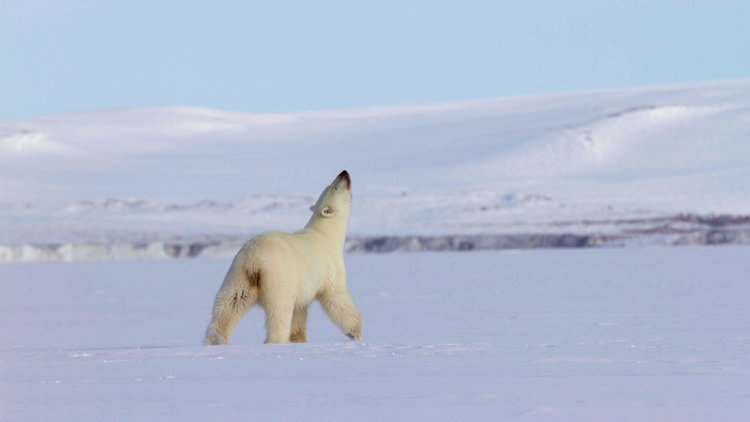 How did you move into running a luxury adventure travel business?
After the polar expeditions, friends started asking for advice on how they could take on similar challenges. So, I started to organize trips for them; it was pretty instinctive in the beginning and very organic. I never intended to start a business, but it grew through word of mouth; there was no plan or business strategy. I was just following my heart in finding exciting adventures in places that very few people have been to. From there I knew what I wanted to do – take people to the most remote places on the planet, and to do it with style and elegance.
What trips are Cookson currently working on?
The appeal of Antarctica as a destination is growing as the perception changes from a bleak landscape with testing conditions to an unexplored wilderness begging for its beauty to be discovered. The latter is far more accurate; put simply, the continent is nothing short of spectacular, with unprecedented opportunities for explorers to enjoy stunning scenery, amazing wildlife and an incredible array of activities.
We're leading the field in delivering unique trips to this extraordinary region and have undertaken a number of 'world firsts', such as launching the first privately-manned commercial submersible dive. Our trips are largely focused around wildlife and we are doing fascinating work with scientists to boost conservation efforts in this very fragile ecosystem, as well as others across the globe. For instance, we are offering the chance to tag sharks in the rarely visited Revillagigedo Islands alongside scientists, as well as a Mongolia adventure where you can help protect the rarest bear in the world: the Gobi.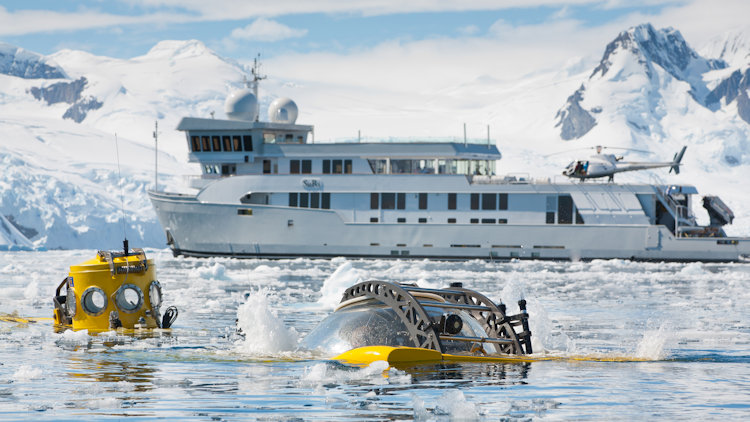 How does Cookson stand out from its 'competition'? How is the company unique and different? How does it maintain the level of luxury for which it is renowned?
I think we stand out by sticking to 'who we are'; authenticity stands at the very core of the business. For example, we pride ourselves on the fact that the footage and the photography we use on our social media is our own. It's through that inquisitive nature, wanting to discover new things and places, and delving beneath the surface that we are able to do something genuinely different and imaginative.
That's how we approach every trip. We work out the best way to do a project for each particular individual or group. We don't follow the masses, we don't say, "That's how it's always been done so we'll follow that path," we assess how we can go back to basics, personalizing each experience to do something remarkable.
I also have a staff of incredible problem-solvers, who ensure that clients' demands are met at all stages of trip development. It is a combination of experience and this resourcefulness that sets us apart in offering unique and memorable trips.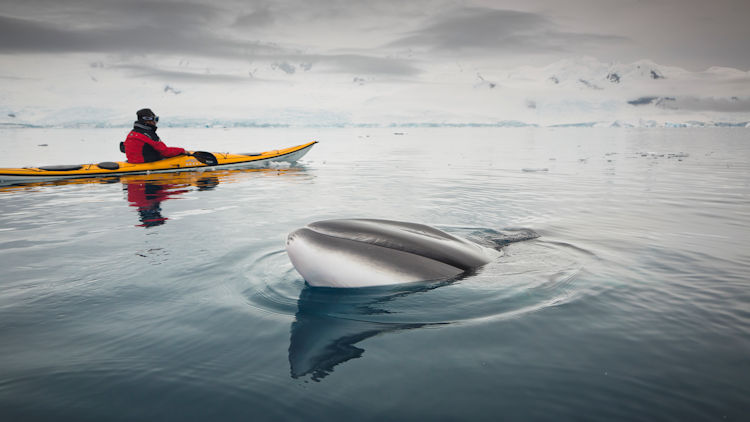 How does the company keep up with changes in the market? What are these changes in recent times? What are the trends that travelers are following?
There is a general trend of people swapping investment in assets for a desire to experience all that the world has to offer. No more is this the case than among the wealthy who aren't tied down by lack of resources and want to push their own personal boundaries as far as possible. It's why our trips focus on building memories, because we understand they are a truly priceless luxury.
But such is the nature of travel that the challenge becomes the need to constantly develop fresh ideas. Package holidays are not an option when operating at the highest end of the market, rather the concepts of broadening horizons and creating memories in the process have never been higher on our clients' agendas.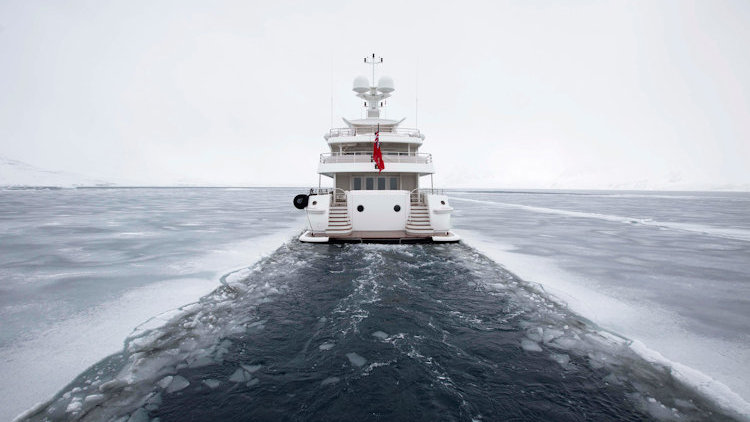 Who is the clientele? What is it they're looking to get out of a Cookson trip and how does Cookson help them realize this?
Cookson Adventures was founded with a vision to provide unique and elegant adventures to the curious and the daring. So, the people that we attract aren't happy with simply 'traveling'; they want to 'explore'. They want to discover the unknown and they want to do so in the height of elegance and luxury. This isn't simply chartering a superyacht to float around the Mediterranean. It's taking that superyacht further north than a superyacht has ever been, breaking through Arctic sea ice, launching jet skis and working with local wildlife experts to track polar bears and see them in their natural habitat.
Our guests are typically looking for 'world-first' experiences and these are increasingly difficult to come by as more and more of our planet is explored. Innovation therefore plays a large part in our planning, as does collaboration. We work with scientists, archaeologists, marine biologists, conservationists, award-winning photographers and many more, to provide us with the intricate knowledge needed to operate at the highest level of the travel sector across the globe. Through these connections we're also able to give back, leaving destinations in a better state than when we found them.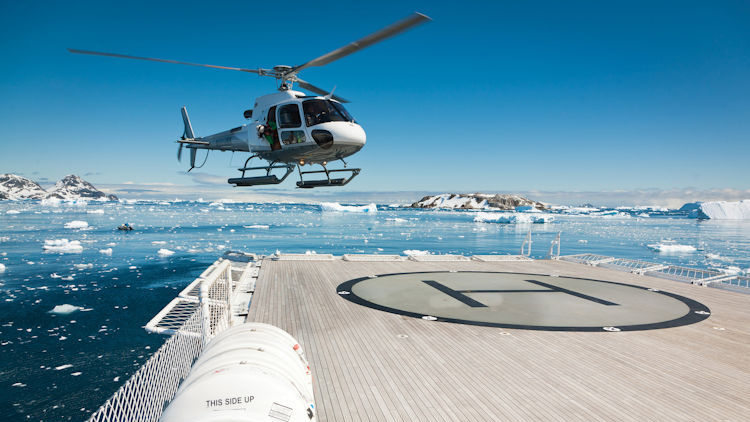 If you could visit one place on earth, where would it be and what would you do?
All my life I've sought out interesting, remote and unusual places but there is still so much of the planet to discover that it's hard to know where to start. What intrigues me about traveling is how humbling it can be. Take swimming with enormous whale sharks, speaking to Maasai elders about their tribal ancestry or seeing polar bears in their natural habitat. These are experiences that challenge how you look at the world. People no longer take time to stop and simply appreciate things, when there is so much beauty and magnitude around us.
To that end there's a cave deep underground in Chihuahua State, Mexico, called the Cave of Crystals. It contains some of the largest crystals ever found, the largest found being 40 feet in length, and its depth (almost 1,000 feet down) means temperatures are around 60°C and humidity approaches 100%. It's very hard to access and you need to wear a refrigeration suit because of the heat. I would love to explore the hidden depths of this wonder and see the crystals some of which are 500,000 years old, first hand. But this is just one place on my very long list of destinations…
For more information on Cookson Adventures or to inquire about expedition possibilities, visit: https://cooksonadventures.com.