Justin Packshaw's travel company, Joro Experiences, creates extraordinary experiences to help people find different ways of discovering the world.
Please tell us a little about yourself.
I was brought up in Malta, which is a wonderful island in the middle of the Mediterranean steeped in history and full of charm, sunshine and values. Needless to say, my siblings and I lived in the sea and we were sailing and diving almost before we could walk. I am the youngest of four, so I had to develop a 'can-do' attitude early on which has helped me to 'dream big' and take the leaps of faith which have ended up shaping my destiny and often enriched my soul.
Since those early years I've served in the British Army, sailed for Britain, lived all over the world and been involved in several businesses, all of which I have loved. Today, I am Chairman of a fantastic travel company called Joro and alongside this, I also travel all over the world speaking to businesses about a host of topics from 'Managing Change', 'Peak Performance' to 'Leadership', which I thoroughly enjoy.
However, my alter ego is properly happy when I am in some remote corner of the world testing my wits and viewing nature full-on and I have been lucky to have led expeditions to both Poles, summited Mount Everest, ridden horses across Mongolia, motorbikes through Africa, jet-skis across West Africa, sailed around the world to name a few. Adventure is when I truly feel alive and it impacts enormously on all other facets of my life.
Around all of this I am a big believer in being accountable and through my expeditions we try and generate impactful awareness and money for important social and environmental issues, which has proved to be successful, so much so, that they have almost become a business in themselves as they have raised millions of dollars so far.
So, no two days are the same but I could not be happier with where I've come from, where I am today and with what the future has in stall for me.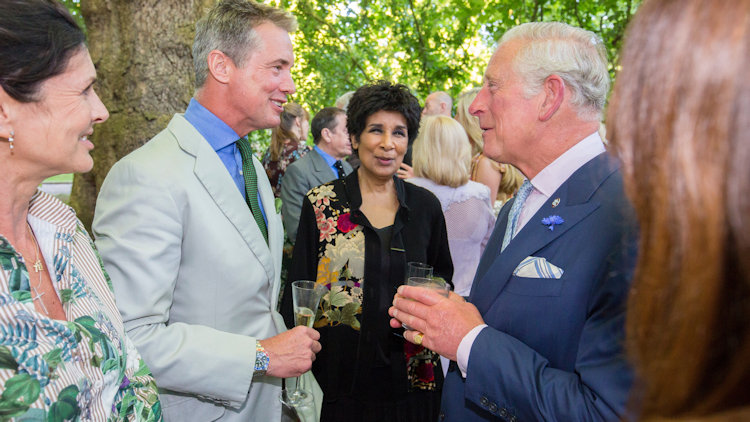 Tell us about your travel company Joro Experiences.
Joro is a travel company that creates extraordinary experiences, and we exist to help people find different ways of discovering the world, but what we really believe is that, every journey should have a unique sense of adventure. Yes, we can take you to the end of the earth to search for polar bears, but we can also map out a treasure hunt for your children across the Greek Isles, or dream up a honeymoon that revolves around more than a beach. Everybody has something that makes them tick – and our task is to create an adventure that makes each one of our clients feel truly alive.
How do we make that happen? By viewing every trip as a fresh challenge and tailoring experiences to your interests and motivations. Through my experience of traveling to the four corners of the globe and my two partners decades of experience in the travel industry, have allowed us access to some of the most exceptional individuals on the planet, from top flight guides/adventurers; to pilots; to carpet weavers; scientists and marine biologists. Together we enable our clients to see parts of the world they might not have thought possible to reach. That means they can travel deeper, as we introduce them to new cultures, communities and habitats on the ground. It is great fun and a real privilege to be able to facilitate, plan and deliver these exceptional trips and expeditions.
We are also very committed to raising awareness around social and environmental issues and try to set an example as to being accountable and responsible.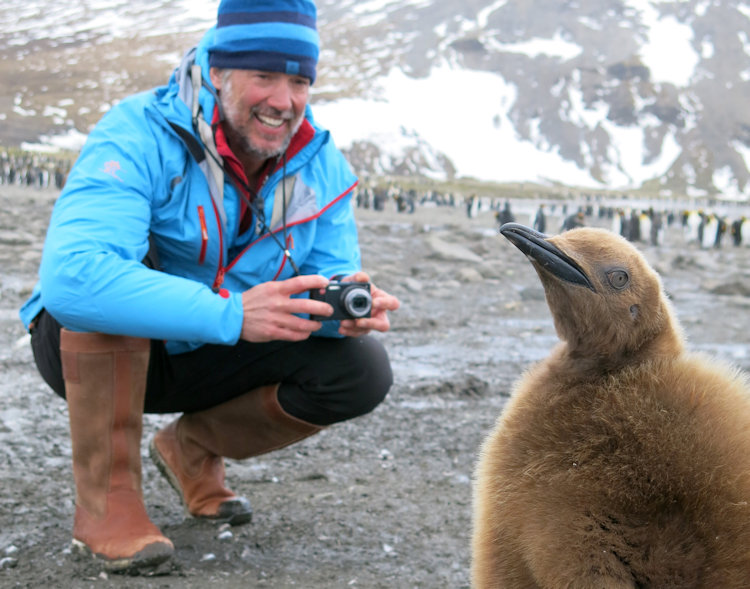 You are a world-renowned explorer what does adventure mean to you?
To me, adventure means stepping out of your comfort zone and breaking from the monotony of what is expected. It means confronting risk and challenging yourself. In the process, you will learn more about yourself and what you're capable of and, about the world around you. I live by the adage that you only have one life and it is imperative that you really pack it in. Live it hard, give it your best shot, give something back, have great fun and try and do things that make you happy and fuel your soul.
What have all these extreme adventures taught you?
All expeditions are an incredible backdrop to show individuals and teams, what their true potential is, more often than not, igniting something in them which will have a dramatic effect on their outlook at work and in the commercial arena. They demand that you be your best and allow one an incredible platform to learn, to improve, to feel good, to walk tall and to strive for excellence. Their overall success really comes down to a handful of obvious building blocks including teamwork, diligent preparation, overall motivation and clear communication, which when put together with care, insight and balance, will make the difference between success and failure.
In my experience having been a soldier, a professional sailor, a keen adventurer and running my own business, have highlighted to me that everything is possible and all you have to do is 'believe' and get involved. Just start. Humans are meant to excel and when one starts realizing how capable we are and how adaptive the human spirit is, you will realize that anything is achievable. Throw in a bit of determination and conviction and you will have a fairly good chance of reaching any of your goals whether in business or following your aspirations outside of work.
You have led expeditions to some of the remote corners of the world what do you love about doing these trips?
For me, people are a big part of my trips. I have been terribly lucky as I have done them with stunningly able, capable and colorful people who also have similar aims as myself to learn, survive and work within these very different and difficult environments.
These far-flung regions are so beautiful in their remoteness and austerity and to actually be able to work and see them in-situ is unique. One always returns having learnt superb lessons about oneself and life.
You have some interesting trips coming up which you are doing some groundbreaking scientific research on, can you tell us about them.
Yes, I have a fun packed few years ahead of me as we are aiming to do three amazing expeditions, the first is an 80 day trip to kite-ski across 2000miles of Antarctica from coast to coast, via the 'Pole of Inaccessibility' and the 'South Pole'; the second being to kite-surf across the Atlantic; and the third is to cycle the Empty Quarter, which is a 1200 mile trip through Oman to UAE.
All of these will be raising awareness and money for some super sustainable initiatives, including doing some vital scientific research on the state of the Antarctician ice shelf and its importance in the equilibrium of climate change. We will also be looking at new technologies such as Artificial Intelligence (AI) and how computing can add immense value to medical research and impact on our understanding of human biology to advance healthcare.
What kind of fitness training do you need for these adventures?
It really depends on what sort of thing that you are doing. As a general rule though, everything will be much easier and enjoyable the harder you work in preparing yourself both physically and mentally before heading out on your adventure.
On some of my punchier trips I start preparing a good six months before and have learnt to put some clever thought into building my programs so that we really focus on core strength, agility/flexibility and obviously, stamina.
Which has been your favorite adventure and why?
All of them have had their highlights and it would be difficult to pick one out, however, the ones that I am most proud of are the expeditions where we have taken wounded soldiers from my old Regiment in the British Army, The Royal Dragoon Guards with us. Two particular trips stand out for me, one where we retraced part of Captain Scott's epic 1912 race to the South Pole against Roald Amundsen and the other when we followed in the footsteps of Ernest Shackleton's phenomenal rescue of his crew from Elephant Island on the Antarctic Peninsular in 1914. Both were huge journeys emanating extraordinarily inspirational and brave explorers, amplified more so by the remarkable soldiers we had with us. They are full of humility, grit and have a remarkable can-do attitude and do not see their injuries as any kind of hindrance. They were total team players and were truly remarkable really! They also have a stunning sense of humors, which is much needed at times.
The first of these trips we did in 2012 replicated part of Captain Scott's epic race against the Norwegian Roald Amundsen to be the first to the South Pole in 1912. Captain Lawrence Oates was part of Scott's final team and was also in what is now The Royal Dragoon Guards. He was a truly remarkable man and as tough as they come. He has famously gone down in history for his selfless act of bravery as when he realized that he was holding his teammates up, as he had terrible frostbite amongst other things, he gallantly walked out of the team's tent into a raging storm uttering the immortal words 'I'm just going outside and I might be some time!' and walked to his death. So rather poignantly a hundred years on from that we took three intrepid wounded soldiers from his old Regiment and trekked to the Pole where we had a moving and rather surreal Remembrance Service.
The second expedition was a seven-week adventure retracing a true hero of mine, Sir Ernest Shackleton's epic 'Endurance expedition' that he attempted in 1914 to try and cross Antarctica. This did not go according to plan for him as his boat got caught in sea ice very early on, got crushed and there started an incredible story of resilience, belief and exceptional leadership and against all the odds Shackleton was able to bring all his crew home safely, albeit after a mad two-year escapade of the most insane proportions. School boy stuff really and it was astounding to have replicated part of the trip with two wounded soldiers who amplified many of the unique qualities that Shackleton and his crew resonated a century before.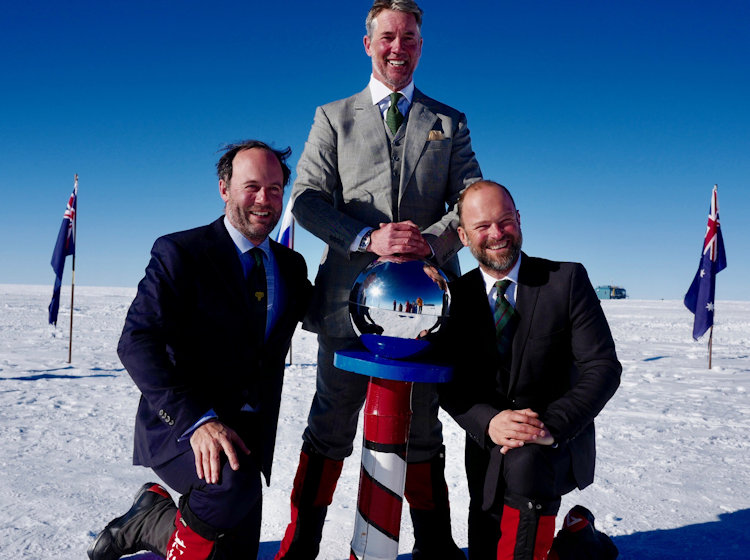 Tell us about your current charities.
On my last two trips to both the North and South Pole we have supported The Princes Trust and the Roundhouse Charity and managed to raise over a £1m for them. They are both phenomenal organizations and do brilliant work for young people who are struggling and facing challenges and they offer them, through their programs, the opportunity to thrive.
I am now keen to fly the sustainability flag and we are doing some very exciting things on these next trips of mine with some fantastic organizations including some of the Global Space Agencies.
How do you envision your later years in life unfolding? Do you have a plan?
Hopefully not too different to my first half! I love being busy so with any luck I will continue to keep on doing what I am doing today across business, adventure and philanthropy, maybe with my wife and our children as they get older. It is so exciting where the next level of exploration is going to take us from the bottom of our oceans to 'Space'. I think what the likes of Elon Musk, Jeff Bezos and Richard Branson are developing around space travel is brilliant and it's going to open-up a wonderful chapter for the next generation of pioneering explorers, which fascinates me.
I am currently writing a new book too which I am thoroughly enjoying, so maybe going forward I will do some more of that too alongside trying to get my golf handicap down!