There are so many luxury and boutique hotel choices in New York City. Why should someone choose your hotel?
Sago Hotel is one of the promising luxury boutique hotels opening in New York City this year leading the market with design and innovation at its owned and managed property Sago Hotel encompasses the higher end luxury dynamic while staying true to the boutique style. With 24 hour concierge butler service to cater to every request, we pride our selves on truly customizing every stay to each guest.
How does your property instill 'a sense of place'?
The property's sense of place really shows in the reflection of design inspired by the history of the Lower East Side. We kept the design to an industrial minimalist tone with soft pops of color to tantalize the eyes as they move across the room. With exposed beams, raw woods and glass surfaces it has a rustic undertone and then refined with higher end features, amenities, and service. We created the hotel to give visitors the true experience of one of New York's oldest neighborhoods fully entrenching them in the surrounding grittiness that tells a story.
What can guests expect from the customer service you provide?
We have deconstructed the typical hotel experience doing away with the restrictive front desk vibe and staff, replacing them with fully trained multi-lingual butlers that are able to orchestrate any needs that may arise from dinner reservations to custom stocking the in room wine chiller.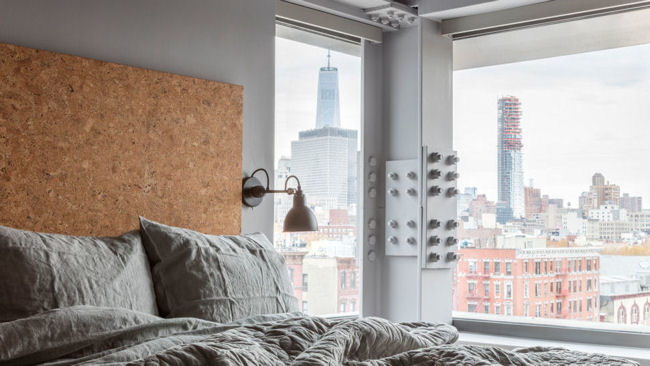 Tell us about the style of your hotel and what inspired it?
While we didn't want to pretend the "base building" wasn't brand new, we wanted the first five floors to pay homage to the existing masonry and stucco tenement neighbors. We clad the first five floors in handmade coal-fired brick and designed our own take on rusticated masonry details. Deeply framed glazing adds to the facade's texture while mitigating solar heat gain and the skin reacts to the sun's path throughout the day in a softly graphic way. We chose bricks that subtly change hue as the building rises until they closely match the cladding of the volume above. The upper part of the tower – the volume beyond the rooftops of the adjacent buildings – is clad in zinc panels which are then surrounded by a veil of louvers. While their primary purpose is – like the window boxes below – to mitigate solar heat gain, the louvers also serve as balustrades to the balconies, create extra depth in the facade, yield kinetic shadow play and obfuscate externalized mechanical components. The colors, proportions and textures of the two envelopes reference one another and are more like siblings than strangers.
On the interior we decided to celebrate the steel structure by exposing it wherever possible. Those girders, columns, bolts and junction plates coupled with block and masonry are balanced with a collection of warm, soft and luxurious finishes, fabrics and furnishings. We were conscious of the depth of the spaces and the special character the light has when it stretches through the interiors; grazing walls, upholstery, bedding and tile. We designed them all in such a way to extol the virtues of that long light. Cozy, comfortable, intimate rooms but with a sense of drama and a real reflection of context. These are rooms in the heart of the Lower East Side and, as pampered as one might be within them, we wouldn't want you to think you were anywhere else.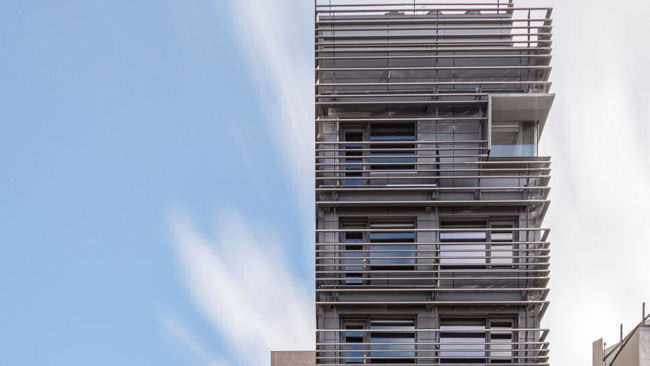 What is the atmosphere of your hotel? What types of guests does it attract? Are there public spaces or is it mostly private space?
The laid back vibe of the hotel is carried throughout, with muted tones and attentive customer service, "we are here when you want us and gone when you don't". We are geared more towards a millennial crowd, partly because of our design, partly because of our central location in an amazing neighborhood full of nightlife. We have designed the hotel with multiple levels, from a full service restaurant and bar that is open to the public, an open concept lobby where guests are more than welcome to co-mingle, as well as a rooftop lounge set to open in the spring. We also have generous room sizes and exclusive private floors with multiple outdoor spaces to enjoy the views.
What is unique about your hotel's location? Why would people choose to stay in the LES neighborhood? What authentic local experiences will guests have access to?
The hotel is centrally located to so many bars, restaurants, art galleries, exhibits, and so much more. Not limiting guests to just walking distance we are surrounded by local transportation and on a major road making it a short 10 minute trip to midtown.
How does your hotel embrace the digital world?
We have enhanced every room with 43" flat-panel smart televisions that connect to the internet. WiFi everywhere, free of charge of course. We will be rolling out a guest interface where food orders can be ordered directly from the screens. The upper floor suites are wireless enabled with Bose music systems that can connect via Bluetooth to any device and we will be making the penthouse a smart suite utilizing an iPad to control everything.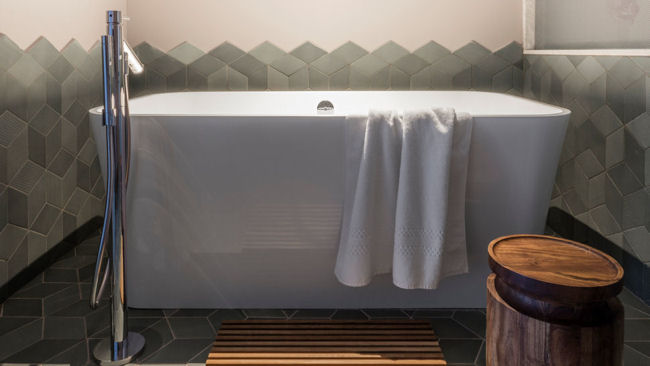 What are your hotel's WOW factors?
Our Duplex Penthouse sets the pace showing off the city in all its glory with epic views of downtown, Brooklyn, the neighborhood and uptown. Our King studio rooms have stand alone deep soaking tubs that leave guests relaxed and stress-free. They come with aromatic bath salts and oils to take you on a restorative journey. We offer in room spa treatments as well. Being a 20-room property allows us to personalize the experience further with private butler service, customized meals from the restaurant and a collection of amenities that will ensure guests' stay is everything it should be.
Visit website:
sagohotel.com