Why should travelers visit your destination and your hotel right now? What is new and exciting?
The St. Regis Bali Resort is by far the most luxurious hotel on the Island. A balance between nature and delicate accents of exclusivity is found carefully laced throughout our entire Resort, resulting in sheer bliss to our guest's experience. The St. Regis effect overtakes your senses from the moment you alight from your air craft and step onto this magical land. I have an entire team employed to make sure our Bespoke Service retains its legendary status on this Island.
What unique experiences and special access can you provide to your guests outside the hotel to make their visit most memorable?
An example of what we can provide is, if a guest is booked outside our Hotel for dinner or an event, our staff will be regularly checking into their journey to the venue, ensuring as well that the establishment's management is personally awaiting their arrival to escort them to their designated table. I am known to ring ahead to the owners in order to ensure an outstanding and memorable experience.
We do work alongside the most exclusive service providers on the Island – all that we recommend must be premium class. Our La Boutique is an example of what we would like our guests to be surrounded by – simply the best!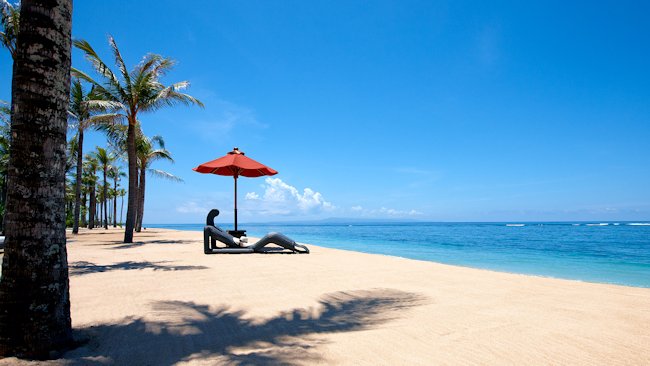 What are the most worthwhile sights and activities at your destination?
Bali is a land of lush forests, tropical climate, and pristine beaches touched by the warm Indian Ocean. Volcanoes tower over the island landscape, rising above clouds and rice fields to form intricate patterns on the hillsides. The St. Regis Bali Resort is just a drive away from the Ubud Art Village, a prominent center for fine arts, dance and music that allures art collectors. For a more spiritual experience, journey to the Pura Besakih Temple, the largest of the island's 11,000 Hindu temples. A personal St. Regis Butler or the resort concierge will be happy to direct guests to all destinations, provide a car transport, or to make special arrangements for activities such as watching dolphins at dawn, diving or snorkeling.
What are the top restaurants?
When a guest is asking for recommendations, I would tend to carefully consider their requirements, likes and dislikes before sending them off to the horizon. More often than not, we would recommend a restaurant based on the choice of menu, dietary restrictions and ambiance of the establishment. The best restaurants always manifest itself with sheer customer satisfaction, a mere reflection of their reputation on this Island. The one dining experience that can never be overlooked, if I may say so myself, is Kayuputi at The St. Regis Bali resort which is Asian infused Haute Cuisine that takes your senses to the third dimension.
Which unique shops and boutiques do you recommend?
Recommendations would be processed solely based on the guest's individual needs. Guests tend to categorize amongst fine art, furniture and specific carvings.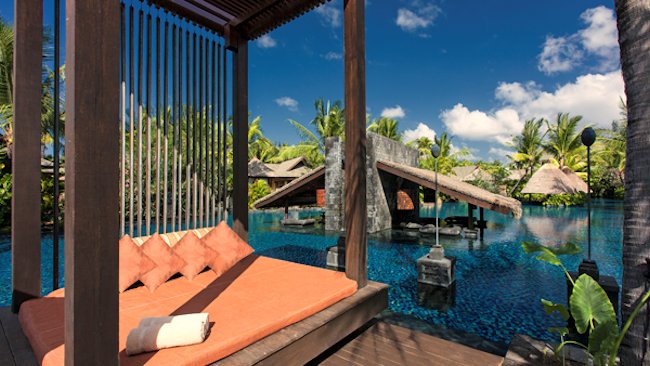 Have new technologies affected how guests can interact with you?
We have an E-Butler address set up, so guests can make orders from their iPad or iPhone from wherever they are situated within our resort. I have had guests call me over to their villas with a simple e-mail so that I can pick up a prescription or make arrangements for their evening. Our resort offers wireless connection, and I find the guests interacting with me while they are relaxing at any area of the hotel.
What are some idiosyncrasies about your destination that visitors should know? Do you have any Do's and Don'ts for travelers?
A traveler should always be aware of the culture they are about to experience. One should be mindful of the rituals and beliefs practiced here in Bali. If a visitor is going to a mall or shopping complex, be aware of where you stand and when you walk as the Balinese have a dedicated practice of placing 'offerings' on the floor, most often found close to an entrance of a shop. Bali is an Island of gentle, spiritual and kind souls and travelers should learn to integrate with the culture here.
What are some of the best requests you have fulfilled?
Arranging a surprise last minute check out within half an hour which involved full packing, airport transfer and aircraft confirmation ready for departure (it does help if you bring your own jet). Being a hopeless Latin romantic, surprise and romantic events are my favorites. I get a warm feeling through me each time the guests tries to fight back tears of joy. Best requests are those that are flawlessly executed – period!
What are some in-room surprises you can provide?
We have changed a villa into a fantasy pink surprise birthday dinner in less than two hours as the guest went out to buy curios at the local shops. Hundreds of balloons and wild and exclusive flower creations were placed all throughout the villa. An endless vision of electric candles lit up the villa, giving it the effect that you can only find in a film set! It took the birthday girl 20 minutes before she stopped crying and could express her joy in words. It was a moment that reconfirmed why we are here and why we are rumored to be the best.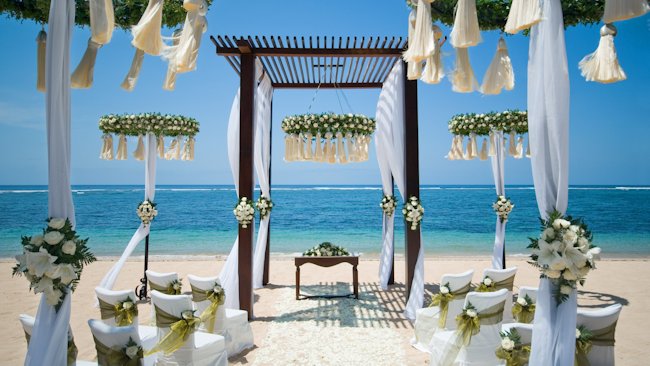 Can you give us advice for tipping the Concierge for services rendered?
I often get asked the same question three times over in relation to tipping standards. I recommend guests to consider the service's worth, instead of the local currency value.
If one of my staff has moved mountains for a surprise event and in turn had to change it all at the eleventh hour to something completely different and still managed to produce a flawless and magical experience – this should certainly reflect their gratuity. The entire world tips, it's not just an American gesture, and this is a practice that has evolved over the years. A tip is a gesture of gratitude and authentic appreciation for a job well done.
Hotel Profile:
The St. Regis Bali Resort