Storylines is an innovative residential community at sea, set to sail in 2024.
Storylines founders Shannon Lee and Alister Punton started with a vision to give global travelers the ability to live out their passion for exploration while still maintaining work, family and home life. The result was in creating a residential ship that enables global citizens to live a healthy and active life of freedom; enjoying immersive life-changing experiences while traveling the world from the comfort of their home at sea.
Storylines' MV Narrative ship is 741 feet long and 98 feet wide with 547 fully-furnished residences ranging in size from 237 to 1,970 square feet. Homes are available as outright purchases with pricing from around $1M to $8M. Owners will enjoy a complete all-inclusive experience with world-class dining, cultural enrichment programming, and state-of-the-art wellness and fitness facilities available 24-hours a day.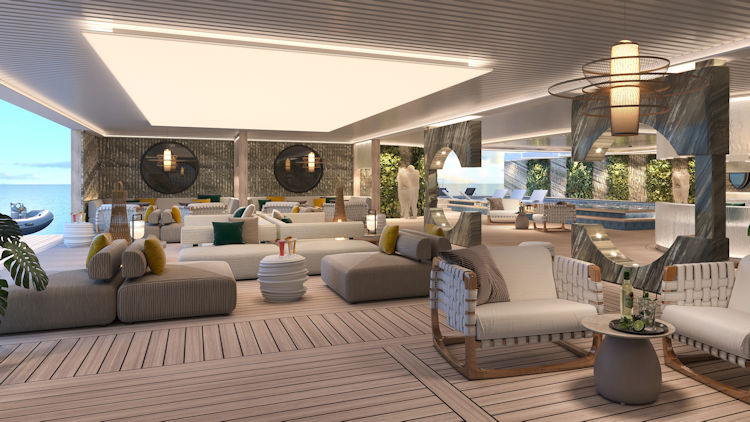 Standout Amenities
The ship boasts 20 dining and bar venues, a microbrewery, marina landing with personal watercraft, three pools with sundecks, pet exercise area, business center and a beauty salon. Guests will always have plenty to do thanks to an extensive array of entertainment options including a 10,000-book library, movie theater, art studio and bowling alley. Active and adventurous travelers will enjoy an outdoor running track, full gym with state-of-the-art equipment, yoga studio, golf simulators, dance floor and more. The ship also features a youth education program, the first of its kind, world traveling school.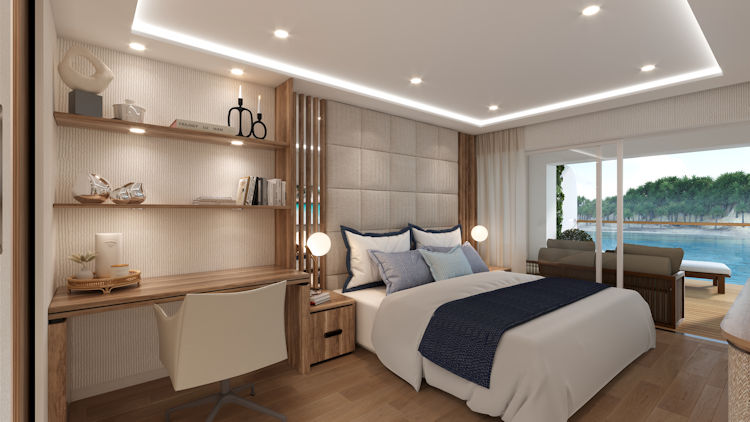 Residences & Design
A range of one-to-four-bedroom residences are available outfitted from the world's leading maritime design teams. Owners may choose from coastal or contemporary interior design styles to outfit their residences, all designed with comfort, privacy and socializing in mind. Most have balconies for taking in the ever changing views and fresh sea breezes. Families and owners' guests are welcome aboard and owners have the option to rent out their residences when not in use.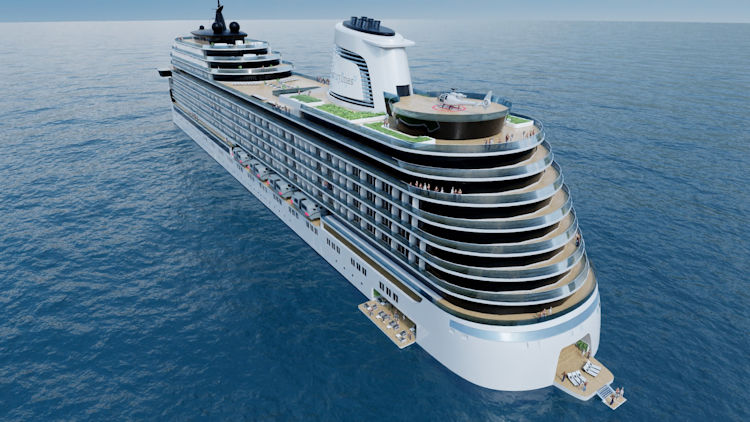 Itinerary
Journey across six continents and circumnavigate the globe every 1,000 days. With several days in most ports, the residents onboard get ample time to explore—and have the ability to weigh in on the ship's itinerary by voting to stay longer in certain destinations. Ongoing education and enrichment is provided and philanthropy is encouraged.
Wellness
Storylines places a high priority on wellness, nutrition, fitness programs and functional medicine. A medical clinic onboard includes a doctor, nurse, pharmacist, nutritionist and physiotherapist and a range of medical services include wellness visits, weight loss, anti-aging, immune therapies, detox treatments, dietary planning and more. The facilities also include a hospital for emergency medicine and a helicopter landing pad for medical evacuations.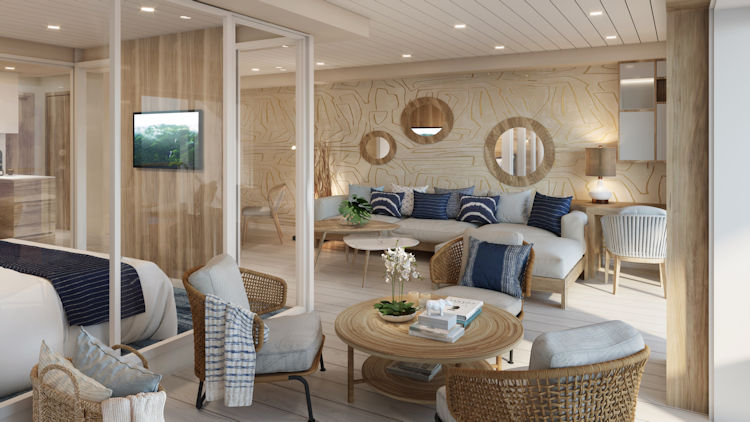 Green Initiatives
Storylines' innovative green technologies will ensure MV Narrative is one of the greenest passenger vessels in operation. The ship has been sustainably designed with liquid natural gas propulsion - (LNG), the most environmentally friendly option currently available for powering ships. Other initiatives include converting waste into energy and growing produce onboard at the solar powered hydroponic garden. A first-of-its kind zero waste farmer's market will also be available with locally sourced products where everything is compostable or recyclable.