Minimalistic designs pare things down to the basics, ditch the superfluous and create a sleek and sophisticated look. Although minimalism is no stranger to the design world, we have noticed that it has become this year's new definition of luxury in hotels.
W South Beach
Designed by Anna Busta of Busta Studios, the E-WOW Penthouse at W South Beach is designed to evoke a simple beach-like vibe that perfectly captures the light, soothing feel of the ocean and natural surroundings while also incorporating small elements that play up Miami's pulsating energy. The idea for these suites was to conceptualize a space that felt fresh and minimal while maintaining an elevated level of luxury. Elements and color schemes incorporated to achieve this look include a selection of nude hues, dark hard wood flooring and accents, whitewash finishes, and natural leathers.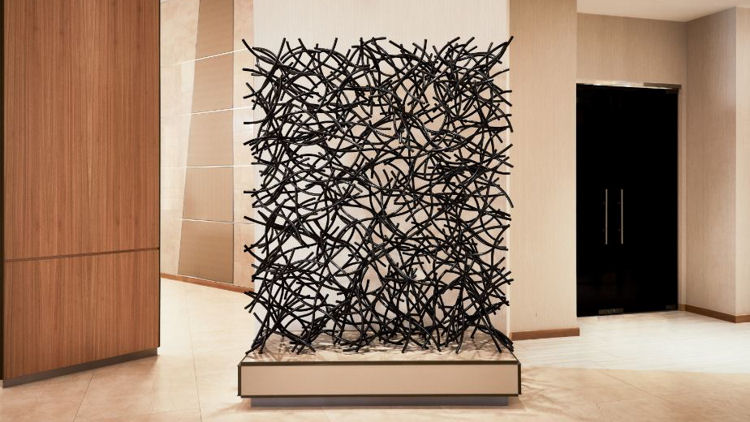 AC Hotel Miami Aventura
Every inch of the new AC Hotel Miami Aventura was designed with a minimalism intention while creating harmony. Combining the beauty of a modern open-concept design with European soul (due to the belief that purposeful design improves guests lives and provides them with an opportunity to slow down), the design carves away what is unnecessary, providing guests with thoughtful moments of beauty.
Signature Design: Designed for creative, well-traveled, entrepreneurial spirits who are always on the go, this hotel offers the perfect balance of a tranquil oasis and spaces that allow visitors to connect. Throughout guest rooms and meeting spaces, beautiful layers of deep gray, elegant creams, and charcoal tones create a sophisticated and modern European sensibility, showcasing timeless design that is contemporary and sleek.
Signature artwork: Throughout the AC Lobby and AC Library, guests are welcomed contemporary artwork includes grand metal sculptures created by artists Thomas Clarkson, Matt Devine and Will Clift, as well as an intricate hand-cut paper artwork by Britta Gould, which is reminiscent of natural forms, environments and landscapes. Materials: mixed media sculptures, figurative/representational works, black chrome finishes, all within the steel/aluminum/bronze family.
Signature light fixtures: Designed with an intention to celebrate minimalism while infusing harmony, all fixtures are influenced by European modernism mixed with cosmopolitan sophistication. Using sleek yet simple lines in classic finishes, the decorative lights that are seen throughout the lobby suspend within high volume to act as sculptural features that are distinct and timeless. Arranged in elegant compositions, they offer a sense of intrigue and luxury, while still modern in their styling.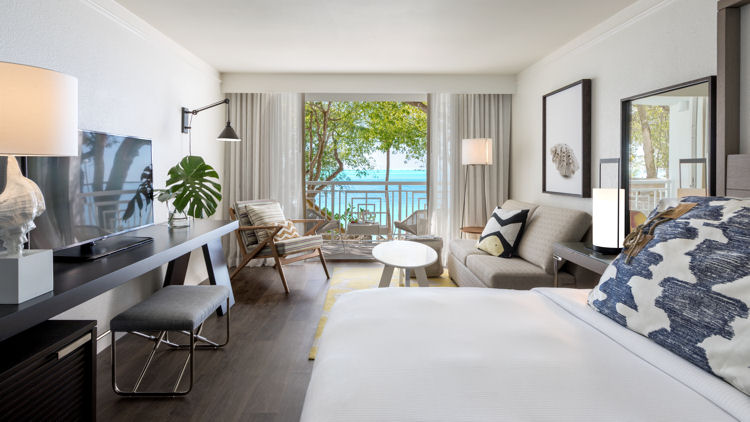 Baker's Cay Resort
Carved into Key Largo's most lush and secluded region, Baker's Cay Resort is set to debut this fall, reaching a major milestone for Key Largo as a new luxury hideaway. The exclusive beachfront resort embodies the barefoot luxury lifestyle through a minimalist design inspired by the Florida Keys' natural splendor and char. A nod to its commitment to eco-consciousness and local sustainability, the resort's design and décor boasts a variety of hand carved wood furnishings, wicker seating, timeless metalwork and crisp white and textured integrations that radiantly pop with nature's forest green and crystal blue backdrops.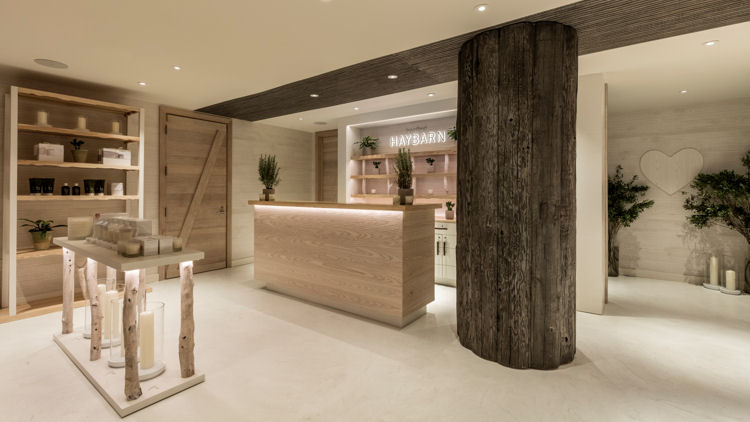 Bamford Haybarn Spa
Bamford Haybarn Spa at 1 Hotel Brooklyn Bridge is as renowned for its design as it is for its luxurious spa treatments. Originated in the Costwolds of England with a spa concept that is deeply rooted in nature, sustainability and holistic living, the spa's minimalist design is inspired by traditional English farming haybarns and natural elements (hand-carved wooden doors, rustic branch shelves, two full-size tree trunks in the lobby), with Bamford's signature heart motif. This naturalistic approach mirrors Bamford's natural and organic product line which are exclusively used in all treatments.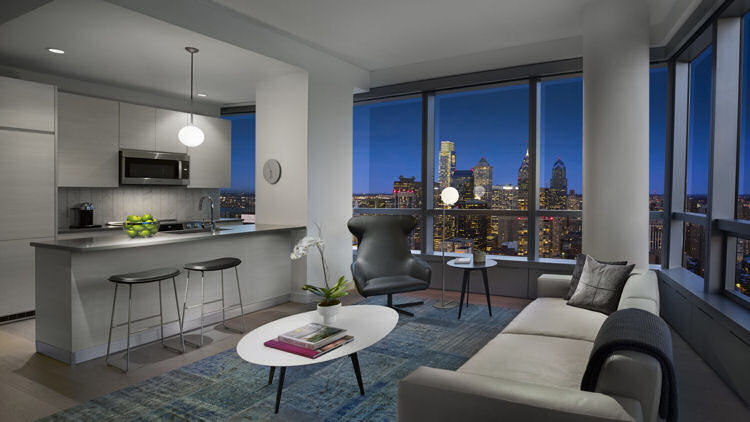 AKA
The design of AKA hotel residences, from the amenity spaces to the spacious suites all reflect a modern and minimalistic design, embodying an intimate and serene ambiance. Most of the living spaces reflect a gray color palette, offering a sleek appearance. This selective design provides a calming oasis in the heart of the city each property is located in. The spacious suites are complete with modern furnishings from full-kitchens and grand living and dining areas. AKA's minimalistic design can be attributed to the president of AKA, Larry Korman's admiration of the specific style, from growing up in a home designed by the great American architect Louis Kahn, who was "the father of American minimalism". Larry lives in the Kahn Korman House today.