With over 50 percent of the villas on the lagoon side already sold, this new inventory offers new options for waterfront living.
The one-bedroom loft, priced at $415,000 USD, offers sweeping views of the sea with an outdoor deck and plunge pool. The two-bedroom villa, which is available for $635,000 USD, features a spacious floor plan with a private exterior pool garden, two master suites and a beachfront deck. These two residences can also be rented out through the hotel program and are expected to be some of the most popular rooms in the resort, with daily rates ranging from $495 to $950 a night. Buyers of the one- and two-bedroom options will also receive preferred pricing when booking additional rooms within the resort, an ideal setup for hosting guests.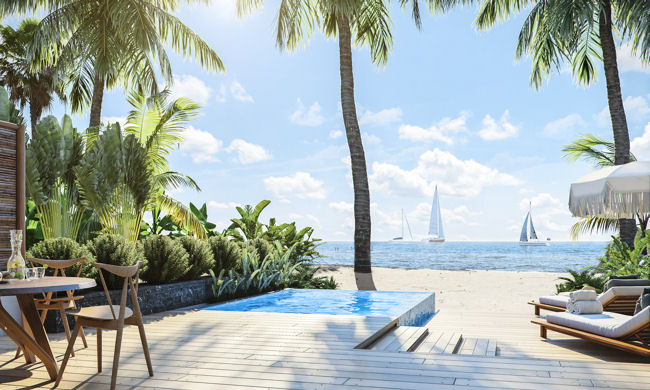 The three-bedroom villa option also is still available, but with a new opportunity to be designed with the flexibility to divide the layout into separate two- and one-bedroom units. The new design option comes with upgrades including additional interior space, additional storage closet, a new kitchenette upstairs and private entrances. The living spaces will flow from indoors to out and will be connected directly to the sands of the sea. Amenities include plunge pools, outdoor showers and private butler services.
Visit website:
itzanabelize.com