With 75 percent of the villas now sold, this new release will add 27 more resort residences to the development. The waterfront homes on the beach and the marina vary from one-bedroom cottages to five-bedroom villas with prices starting at $315,000. The news of these additional residences comes just three months after the property's groundbreaking.
Itz'ana features a strong focus on sustainability throughout its design, paying respect to Belize's pristine environment, which warrants the highest levels of responsibility. Part of that commitment is the incorporation of solar panels into the one-bedroom cottage design, and the developer is now offering developer financing on these specific units to reward responsible decision-making.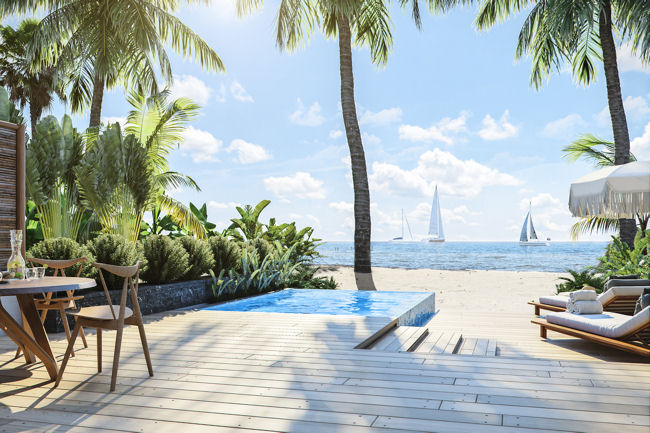 Itzana Three Bedroom Beach Villa View
Phase One of the residences will be delivered to homeowners by March 2017, while Phase Two will be delivered by August 2017. The resort is scheduled to open in late December of 2016.
More information on Itz'ana Resort & Residences can be found at
www.itzanabelize.com
.