From an infinity pool perched on a 25-foot limestone cliff in Turks and Caicos to a glass-edged pool that appears to sit atop the Atlantic Ocean in Bermuda, these pools alone are worth traveling for.
A 100-foot infinity pool perched atop a 25-foot limestone cliff will be the focal point of this residential resort from Grace Bay Resorts. Inspired by the glamorous seaside towns of the French Riviera, the pool will overlook the turquoise Atlantic Ocean and will be surrounded by Rock House's studio suites designed by AD100 Shawn Henderson. A quarry pool carved directly out of the cliff—the first of its kind in Turks and Caicos—will also be on site upon the resort's completion.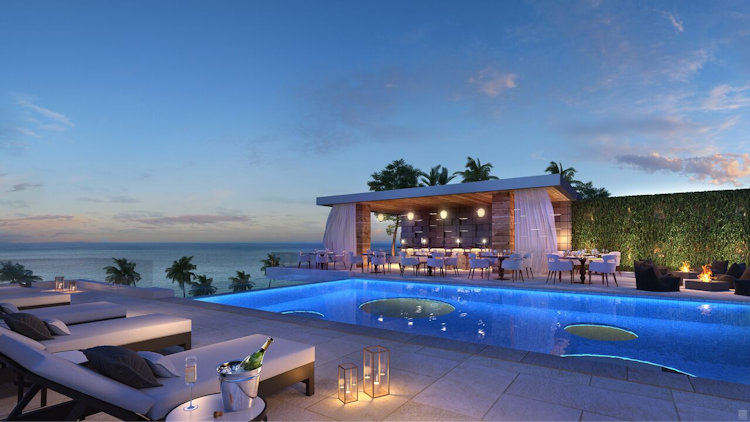 Debuting as the FIRST Marriott International Autograph Collection property in Belize, Alaia Belize will feature the country's FIRST suspended rooftop pool with an exquisite floor design and overlooking the tranquil Caribbean Sea. Designed to highlight the splendor of its natural surroundings, the swimming pool will complement Belize's laidback lifestyle with a cozy lounge area, stylish firepits and lush landscaping. Upon completion in 2020, future owners and hotel guests will enjoy a picturesque view of the swaying palm trees, stellar swimming pool on the ground floor and pristine white sandy beach.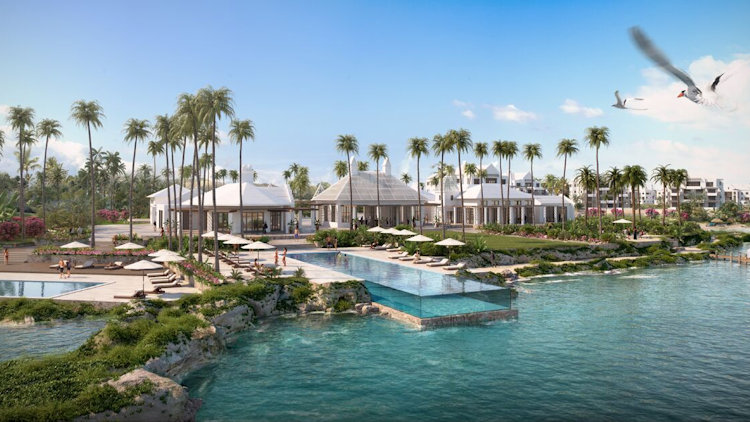 Caroline Bay Bermuda, an ultra-luxury, master planned community located on the west end of the island in Southampton and Sandys Parishes, boasts The Cove, a Ritz-Carlton Reserve Residence and a soon to open Ritz-Carlton Reserve hotel. The Ritz-Carlton Reserve hotel will offer a robust amenities package including two pools, both offering a sunny oasis to beachside views and a direct dive into the turquoise waters of the adjacent Caroline Bay Marina.