We're just back from an amazing spa retreat in Greece's Peloponnese and want to tell you why you need to go to Euphoria Retreat now.
1. The Location
Skip the islands and come to The Peloponnese, specifically the Laconia region where 12 million olive trees produce the most delicious olives and oil. It's beautiful, uncrowded, and rich in history. Euphoria Retreat is tucked into the base of Mt. Taygetus, above the village of Mystras. Great hiking, plus there's the adjacent UNESCO site of Byzantine ruins and a fortress overlooking ancient Sparta.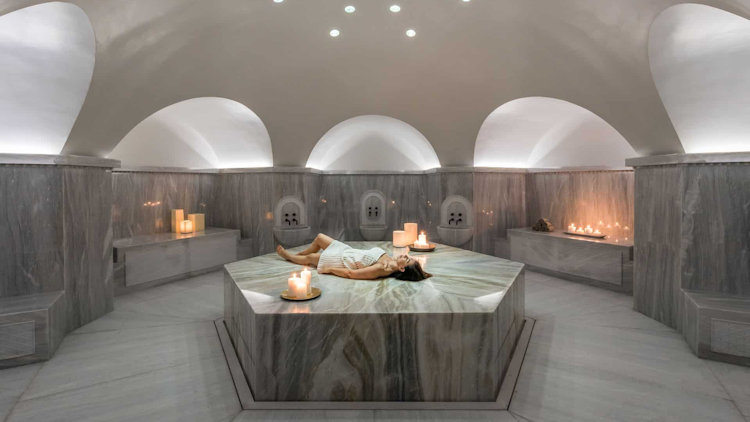 2. The Spa
Inspired by Greek history and mythology, the spa is surrounded by forest, mountain views, and orange groves. The Euphoria Methodos (Greek for "the way") is their unique philosophy grounded in nature and euphoria: living a balanced, healthy, happy life in bliss. Don't miss the Byzantine Hammam Ritual with a black olive soap rubdown, clouds of bubbles and buckets of orange-scented water.
3. The Retreats
There are many…Spartan Spirit for fitness, the Odysseus Journey for looking inward. We did the "Feel Alive Again" 3-day retreat to overcome Covid ennui. Our small group explored the five elements, tried on masks inspired by Greek theater, and came face to face with our true selves behind the masks. Strengthened by each other's stories, we felt reinvigorated for a more joyful path ahead. We loved everything about it.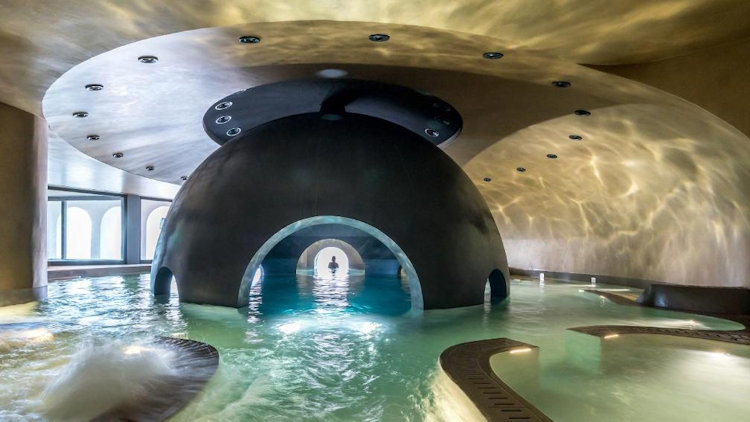 4. The Food
It's a Mediterranean diet, but nothing seems like a diet. Delicious risotto, ratatouille, grilled fish, lamb chops, and dessert too. No counting calories, but lots of lingering over breakfast on the sunny terrace. We especially liked the oregano-infused water, the local olive oil and olives, Greek honey and yogurt. For those who want to indulge, there are good Greek wines.
5. The Founder
Marina Efraimoglou is the wise, wonderful woman who envisioned Euphoria after leaving a high-powered investment banking career, overcoming cancer, and exploring wellness around the world to create a place of healing based on Greek history and ancient teachings. Marina wants to share her story and welcomes phone and podcast interviews and Q&As.
Article by Babs Harrison
Images: Euphoria Retreat