Kevan, a golf enthusiast recognized the need to bring luxury, glamour and comfort to the fairway. Kevan brings vibrant colors and stylish cuts to his sport collection – using the same techniques and attention to fit as his
Kevan Hall Signature collection
. Kevan has dressed Michelle Obama, Vanessa Williams and other Hollywood luminaries in his Signature Collection.
Golf Journalists – Lisa Cornwell and Bailey Mosier along with Teri Hatcher, Virginia Madsen, Kim Alexis and more have discovered his new Sport Collection. Their feedback? Kevan Hall Sport takes them from the course, to clubhouse, to errands in the city.
His collection is made in the USA and offers the latest technology women love - including UV protection, anti-bacterial and moisture wicking fabrics.
Visit website:
www.kevanhallsport.com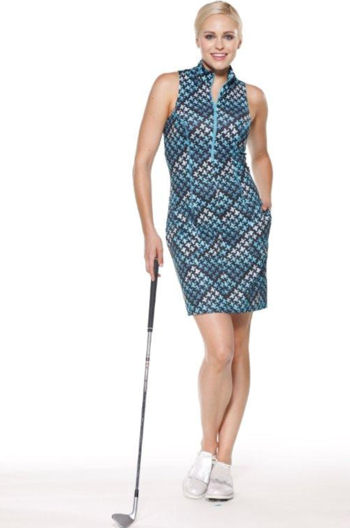 The "mock" scuba is a top seller