Key West Seaplanes
, the region's premiere provider of luxury seaplane charter service is featured on The Travel Channel along with the exclusive
Little Palm Island
. The beautiful tropical island is hidden away in The Florida Keys. Private seaplane charters to Little Palm Island via Key West Seaplanes allows winter-weary travelers to escape to their own tropical getaway the moment they board one of the company's seaplanes.
Key West Seaplanes charter services routinely transport guests from water-based points such as Watson Island Seaplane Base near Miami's South Beach as well as traditional airports such as Miami International, Ft. Lauderdale International and Tampa International. Guests may also originate at any smaller airport such as Tamiami, Opa Locka, Naples, Sarasota and beyond. Owner and pilot Julie Ann Floyd is excited to report that "Many travelers are surprised by how easy it is to connect with our seaplane service. They find that their vacation begins the moment they board one of our seaplanes."
Little Palm Island is a popular seaplane destination for overnight guests as well as for lunch, brunch, dinner or a day spent on the island. Key West Seaplanes offers all of these services and more, assisting guests desiring a one-of-a-kind private, dream trip. The air carrier can accommodate small and larger parties and they assist in all of the planning.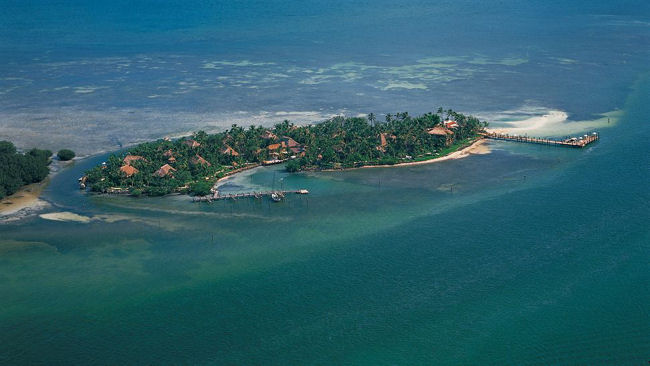 Other popular options for Key West Seaplanes and Little Palm Island include taking advantage of the Key West Seaplanes Ultimate Picnic as featured on The Travel Channel. The Ultimate Seaplane Picnic was created after months of planning between the owners of Key West Seaplanes and the General Manager of Little Palm Island who are all long-term Key West locals. The trio dreamed of sharing the beauty and privacy of the many uninhabited islands and sand bars scattered throughout The Keys with guests of Little Palm Island. Pair this private seaplane excursion with a delicious selection of gourmet foods and beverages and the Ultimate Picnic has been born. Guests relax, splash and snorkel along side one of the company's seaplanes. Key West Seaplanes also offers the Original Island Picnic offering a lighter fare from one of Key West's local popular eateries.
Guests already at Little Palm Island also enjoy seaplane tours as well as taking a day trip to exotic locations via seaplane to The Bahamas or closer to home, Key West. Aerial tours of the reef and area lighthouses are very popular. All flights feature low-level aerial sightseeing at about 500 feet above the water thus allowing ample opportunities to view wildlife in the water such as dolphin, turtles and sting rays.
Key West Seaplanes is based in Key West, Florida and is owned and operated by Julie Ann Floyd and Nikali Pontecorvo. The duo are both commercial seaplane pilots who started the seaplane company in 2009. Key West Seaplanes pilot roster includes seaplane and airplane pilots, all of whom possess extensive regional and local flight experience. The company has just expanded its seaplane fleet with a new Wipaire custom-built Cessna 206 luxury seaplane that seats up to five passengers in addition to the pilot. The company's seaplanes are amphibious, thus they are able to land on water as well as on land.
Key West Seaplanes has had a number of recent accolades including being featured for its private seaplane service to Little Palm Island in the December 2011 edition of FLYING Magazine. The article is written by Les Abend, an accomplished 777 who describes the dream of flying for Key west Seaplanes as an "Airline Pilot Fantasy".
Key West Seaplanes
also looks to expand service to Cuba this calendar year.
Hotel Profile, more photos:
Little Palm Island Resort & Spa