33%. The percentage was surprising, and frightening. There must have been some mistake. I'm at a healthy weight. Am I really 1/3 fat? According to my BodPod body composition scan, it was time to rethink my daily routine. Fortunately, I was at the perfect place to initiate change: Four Seasons Hotel Westlake Village Signature Retreat.
Several weeks have passed since I returned home from Westlake Village, and the effects of this transformative health and wellness retreat continue to reverberate. The shocking result of my BodPod scan, incorporated into the retreat's set itinerary, was enough to lead me on a path to proper nutrition and exercise. Add to this the wise and seasoned counsel of renowned nutritionist Paulette Lambert (California's first private practice registered dietitian), the fitness instruction of the hotel's on-site exercise physiologists, meditation and yoga sessions, and Malibu Canyon hikes, and I'm filled with enough inspiration that I hope will last a lifetime.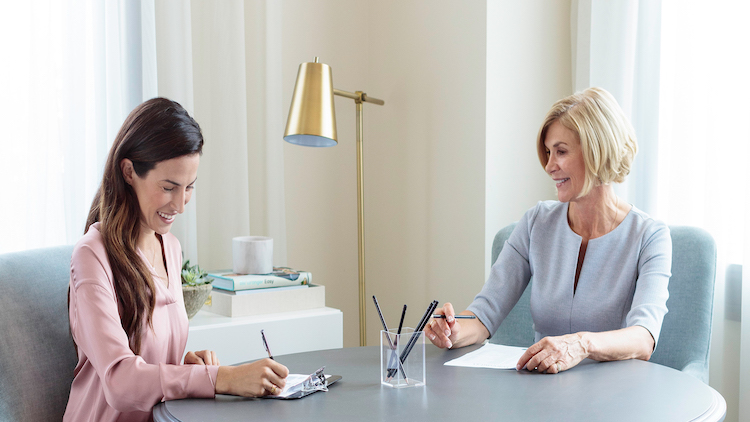 Paulette Lambert RD (right) and client
The Four Seasons Hotel Westlake Village Signature Retreat takes place in partnership with the on-site California Health & Longevity Institute (CHLI), a state-of-the-art, integrative consortium created by former CEO of Dole Food Company David Murdock with the goal of providing a proactive approach to healthy living. It's a winning combination - the Four Seasons brand of luxury hospitality and CHLI's personalized nutrition and fitness services. The immersive four-day, all-inclusive wellness experience includes use of the latest technology and scientific findings in its curated workshop experiences, cooking classes (focused on plant-based dishes made with whole foods, sustainable fish, free-range poultry, and locally sourced fruits and vegetables), and personalized workouts that inspire optimal health, weight loss, and lifestyle changes. The retreat is customized to each participant based on a pre-program health assessment and subsequent phone consultation with an expert nutritionist. Participants are provided an hour-to-hour itinerary scheduled with workshops led by highly trained and certified fitness, nutrition, and life balance specialists, each workshop designed to provide the necessary tools to form positive, internal dialogues that assist in making better daily decisions and creating lifelong health management skills.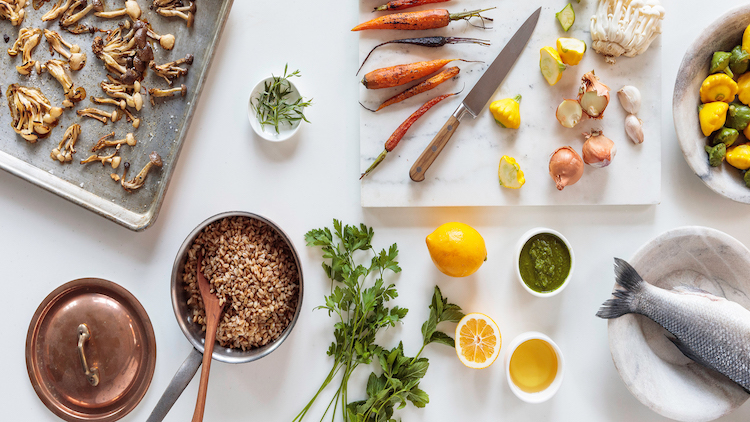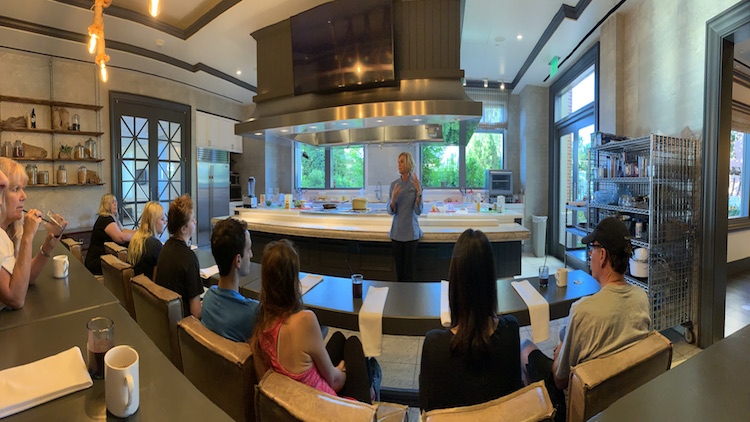 Also included: CHLI's large and welcoming wellness kitchen in which participants learn to create their own healthy meals, a light-filled dining room in which to dine, a cozy living room in which to gather, a yoga/mediation studio in which to explore new forms of relaxation, a spectacular outdoor yoga pagoda set within the park-like landscape, and of course a luxurious guest room outfitted with the sumptuous Four Seasons Bed. And for those seeking additional forms of tranquility within the few hours of allotted personal time, the Spa at Four Seasons Hotel Westlake Village – the largest within the Four Seasons family with its 28 treatment rooms - offers a menu of pampering options.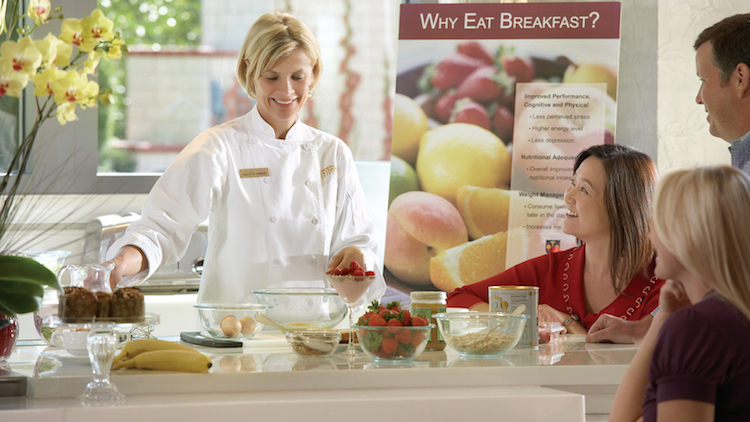 Of equal importance to the enjoyment of the retreat is group camaraderie. Ours was a wildly varying-in-age flock of ten – the fellowship of which was as soul-fulfilling as each of our well-planned activities. Strangers at the first Friday afternoon gathering, and friends exchanging phone numbers and email addresses by the Monday end, we shared with each other our individual food vices, our body fat percentages, and our personal wellness goals. Side by side we practiced mindfulness and new forms of mediation. We worked-out, cooked, ate, and hiked together. And during our scheduled 'personal time' we continued to gather, chatting on chaise lounges by the posh Four Seasons pool while foregoing the guacamole, chips, and margaritas enjoyed by those seated near us, opting instead for ice water and the seasonal fruit plate, and feeling good about the choice.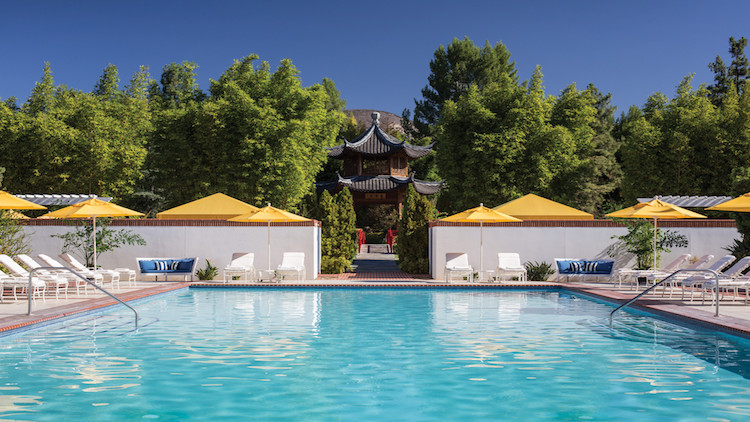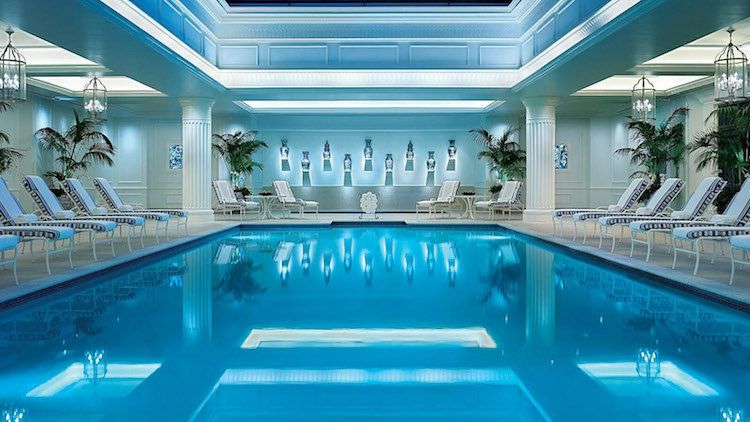 Leading us through our transformations was Lambert, CHLI's dynamic nutrition director who did her best to influence us with her invaluable practical and scientific nutrition knowledge. During three hands-on culinary experiences (breakfast, lunch, and dinner), Lambert and her team, including Erika Wong RD, expertly conveyed their passion for healthy foods and taught us how to weather media and marketing misinformation storms. Lambert provided healthy alternatives to our favorite unhealthy snacks and demonstrated that nutritious meals can be delicious and satisfying. She listened patiently to our incessant questions, and thoughtfully answered each and every one. She even hiked with us. And at the end of the program, each of us left with her cookbook, The Wellness Kitchen, having already mastered several of the recipes within.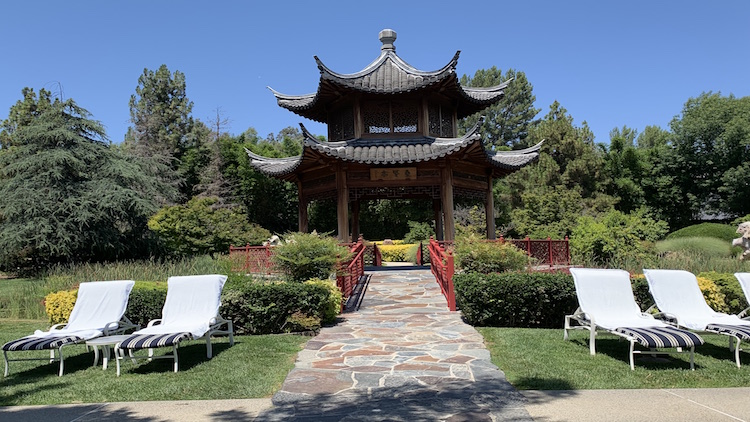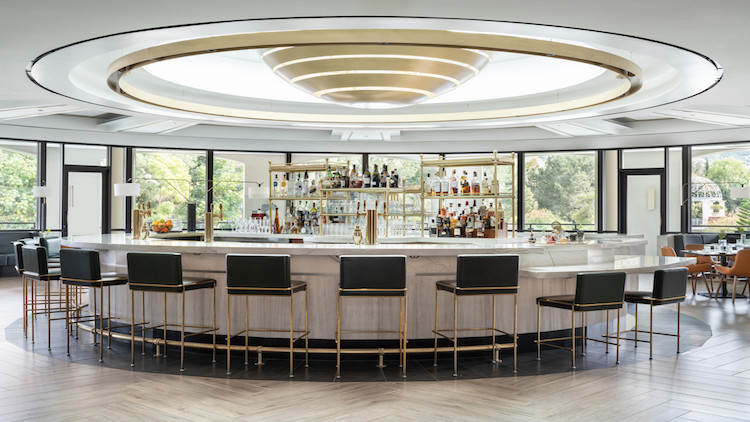 Coin & Candor
Mental and physical fitness played just as a large a role throughout the weekend. The early start to morning mediation proved challenging to some, but those of us who set our alarms were rewarded with calming tools we can use in our daily lives. We giggled at first over the unconventional 'sound bath mediation' and the practitioner's manipulation of quartz bowls to elicit supernatural sound waves, but in the end, the gentle snores from several in the group substantiated the serenity of the practice. And some of us struggled with the option of a glass of wine with our Coin & Candor dinner, the hotels' signature restaurant, where we learned to order healthy options off of the menu. Did we really want or need that glass of wine, equal in calories (we now knew) to a scoop of ice cream? Maybe not.
Alive. This was my word choice when our group was instructed during our initial welcome circle to imagine our 'happy places' and to describe how we feel when there. We were encouraged to elicit during the retreat the expression of our selected words. End result? Four Seasons Hotel Westlake Village Signature Retreat is apparently my new happy place; I'd never felt quite so alive, in such a healthy way.
Photos: Four Seasons Hotel Westlake Village