Now available for booking, the two-story suite's most impressive feature is the unobstructed, panoramic views witnessed through floor-to-ceiling windows, showcasing the spectacular NYC skyline and Hudson River. Guests also enjoy access to an exclusive 2,200 square foot private terrace overlooking all of Manhattan. The unprecedented private outdoor space can be utilized for sunbathing, spa services, romantic meals from the hotel's own PRINT Restaurant and of course, stargazing.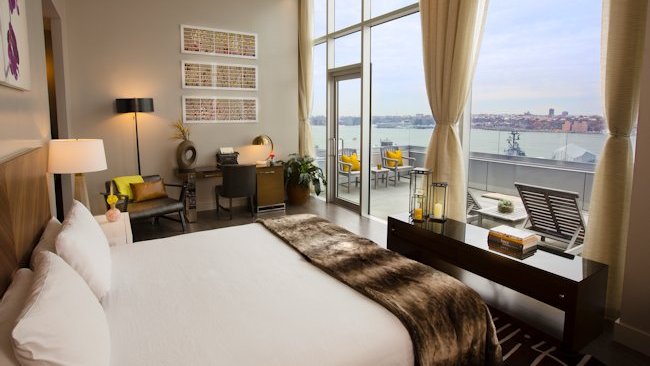 While indoors, luxuriate in impeccably chic furnishings amidst a curated contemporary art collection. Take advantage of the king-size bed, oversized bathroom with a deep soaking tub and full living room lounge. Plus a complimentary custom bar is complete with a curated cocktail and coffee menu.
"Unobstructed views are a rare commodity in Manhattan and this view is considered one of the best in the city," said Linda Chin, General Manager. "Great vistas and stunning design coupled with the hotel's close proximity to major attractions, trendy restaurants and shopping makes a stay in the 'Heaven Over Hell' Penthouse Suite ideal for the discerning traveler."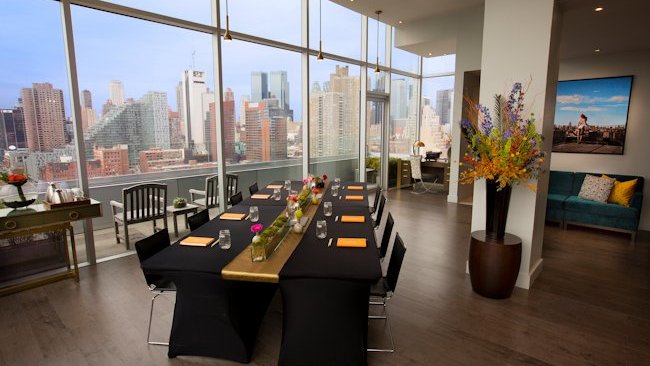 Guests can share their favorite views of "Heaven Over Hell" using #SuiteInTheSky and #Ink48. For additional information about Ink48, A Kimpton Hotel, please visit:
www.ink48.com
.