Jan Taminiau
has designed six unique comfort bags in 12 different colors for KLM every year for the next few years. These new bags for men and women contain items that are essential on a long flight. They are designed to last so that they can be used after the flight.
The first comfort bag is a clutch bag inspired by a dress in Taminiau's haute couture collection. The second comfort bag is a wallet. Taminiau is following designers Viktor & Rolf, who launched their design for a KLM comfort bag in 2011.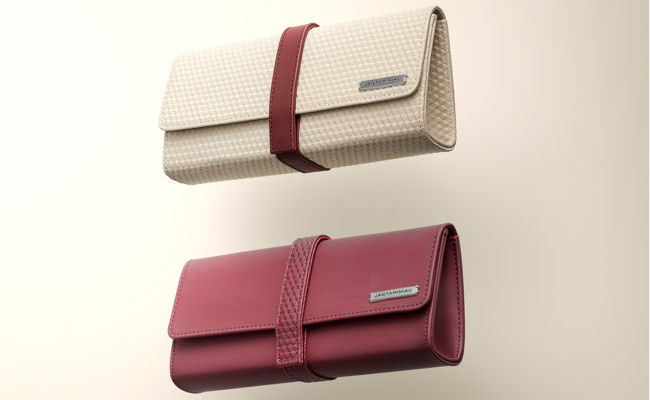 International Dutch
The new comfort bags are part of KLM's product vision "International Dutch." Other components of this vision are the meals served in World Business Class, which have been designed by Dutch Michelin-starred chef Jacob Jan Boerma; the dinner service ware designed by Marcel Wanders; the uniforms by Mart Visser; and Hella Jongerius's contribution to the design of the cabin interiors.
In addition to a comfort bag, World Business Class passengers also receive a Delft Blue KLM House.
Visit website:
www.klm.com