LAT_56 was launched at an exclusive Champagne event in Selfridges, London in autumn 2010. It was here where the first Red-Eye, indeed the first ever bag, was purchased. Since then LAT_56 has carved a name for itself as one of the most premium, exclusive performance travel product brands available. LAT_56 have built up an international following of loyal customers who travel thousands of road, rail and air miles every day with their trusted companion, including a partnership with
Emirates Airline
.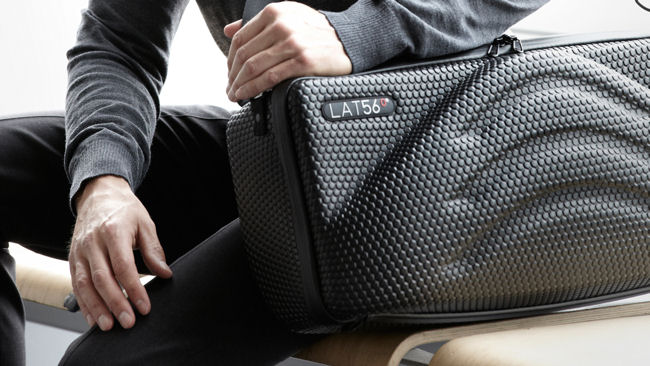 RE_01 Red Eye Garment Bag
A lightweight, compact, carry-on approved overnight garment bag for crease-free suits. Ideal for that three day conference you need to attend in Geneva, San Francisco or Singapore. The Red-Eye includes a patented feature called the 'Suit Packing System' (SPS™). This proven, lab tested crease-free process involves rolling your suit with a bespoke textile garment bag and torso shaped hanger which was designed in consultation with Savile Row tailors.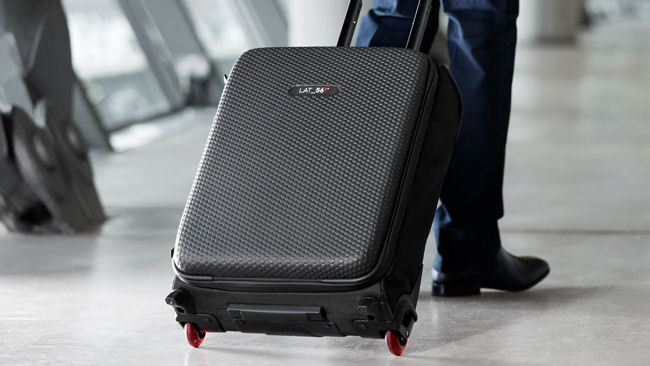 LAT_56 was founded on the principles of fusing exceptional functionality with bold, strong aesthetics. There are no compromises made to achieve this balance between performance and style. This fusion is especially unique among travel products. They have created the most functional, robust and considered design, yet also embedded styling into a product which will last a lifetime for even the most demanding traveler.
Visit website:
lat56.com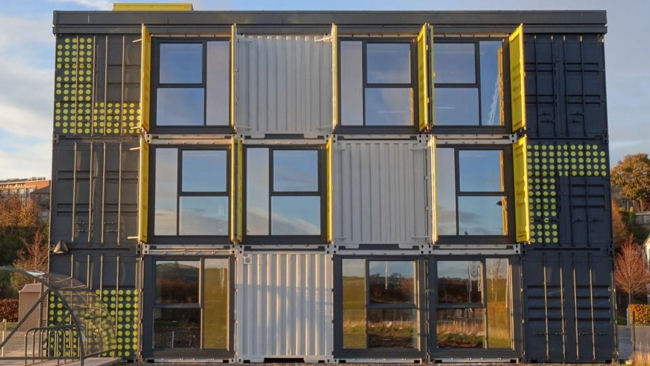 The LAT_56 Global Headquarters is located in Dundee, Scotland's most innovative and funkiest building. "District 10" is a carbon neutral, purpose built space constructed from 37 recycled shipping containers. Dundee was recently named the UK's first UNESCO City of Design by the United Nations, joining ranks with the likes of Beijing, Berlin, Turin, Helsinki and Montreal -- quite an accolade indeed for such a small city!
More information:
www.thelatitudemagazine.com