The project will be done in two stages, allowing the hotel to stay open during the renovation. Aubergine will close for two weeks.
This is the first remodel of the historic property, owned and operated by Mirabel Hotel & Restaurant Group, since 2004. Renovation details include upgrades to L'Auberge Carmel's 20 guest rooms, lobby and courtyard, plus the award-winning Aubergine restaurant. L'Auberge Carmel's new interiors, created by a design team led by decorator Kathleen Fink, involve many contemporary yet classic elements and improvements in keeping with this landmark property's surroundings.
According to Mirabel Hotel & Restaurant Group CEO David Fink, "We have always placed a high value on offering our guests the best, most exclusive experience possible. This is a natural evolution of our already outstanding restaurant and hotel."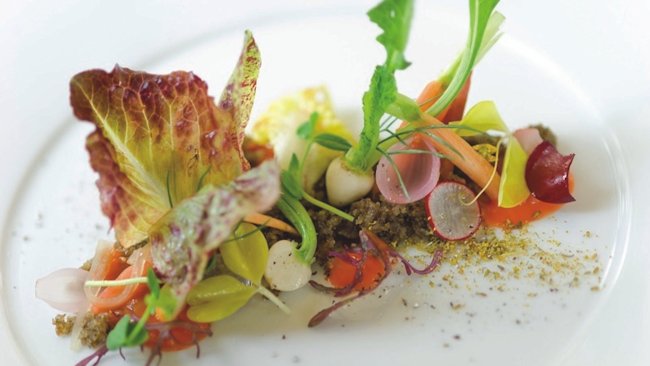 L'Auberge Carmel's renovation includes the installation of elegant new furnishings, fabrics, carpeting, paint, artwork and finishes in the guest rooms, plus new bedding, enhanced showers and bathrooms, and eco-friendly bath products and linens. L'Auberge's guest rooms will boast the highest quality luxury linens and handmade bedding, evoking an understated modern elegance. Updates to Aubergine restaurant, reflecting a chic contemporary sophistication, consist of new carpeting, fabrics, lighting and chairs, plus a large art piece featuring a dramatic "wave" photograph. Executive Chef Justin Cogley is particularly excited about the new custom-built cheese cave, designed to preserve the chef's fromagerie collection. Aubergine has also recently installed a live fish tank in the kitchen, where Chef Cogley stocks live spot prawns, sea cucumbers and abalone to serve on his ever-changing menu.
In addition, L'Auberge Carmel's lobby will be redesigned, as will Aubergine's popular Salon. The outdoor brick courtyard will be refurbished with new cast iron patio furniture and landscaping, including an herb garden for Aubergine's chefs.
In keeping with Mirabel's continued commitment to reducing their carbon footprint the remodeled rooms will incorporate updated environmentally responsible elements when possible.
About:
L'Auberge Carmel