The state of the art, two–person winged submersible craft will be delivered to Laucala Island Resort in September 2013, available for guest use starting Nov. 1, 2013.
For an additional activity fee of $1,700 per two hour voyage, hotel guests can discover the pristine waters of the South Pacific Ocean without getting wet. DeepFlight Super Falcon, Hawkes Ocean Technologies' production manned submersible, will provide an unforgettable and safe underwater adventure for guests. Designed for comfort and 360 degree viewing from acrylic domes, guests can sit back and relax while observing magnificent coral reef, abundant fish, and sharks, amongst other marine life.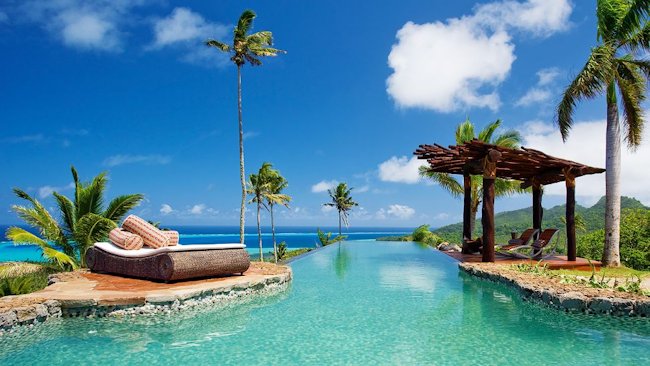 "Laucala Island provides the most exclusive and authentic experience available, and this submersible will provide guests with an unparalleled experience which will remain with them long after they check out." said Laucala Island General Manager David Stepetic. "The waters off of Laucala Island, Fiji are the most gorgeous in the world and we are happy that our guests will have the opportunity to experience it in a different way."
Once owned by the Forbes family as a private island escape, Laucala Island was purchased in 2002 by Dietrich Mateschitz, C.E.O. of Red Bull drink company, and launched in 2011 as the southern hemisphere's largest private island resort. The resort is 85 percent self-sustainable and prides itself on an integral philosophy, incorporating elements of the entire island into each guest's experience, from island-made spa products to cuisine derived from indigenous plants, fruit and aquatic life. Laucala aims to become known the best South Pacific resort within the next year, with the goal of being known as one of the three best luxury resorts in the world by 2015.
Visit website:
www.laucala.com