Over the past decade, experiential travel has become more popular. People are retreating to nature for a sense of peace and overall wellness. So, it makes sense that more and more people are taking to the water to learn how to sail. Did you know that on a one-week live-aboard sailing course, you can gain the skills, experience and formal certifications to rent yachts around the world and be the captain of your own sailing adventures? By learning to sail, you'll have ocean travel at your fingertips and be able to explore the magic of crystal clear waters, hidden bays and white sandy beaches. Imagine dropping anchor and watching the sky turn into a kaleidoscope of colors each evening. Learning how to sail will open your mind and give you endless opportunities to travel the world.
Nautilus Sailing is a family-run business borne from a passion for sailing and a love of learning. They have tried and tested practices for you to learn both practical and theoretical skills. It's their mission to help you discover what an incredible adventure sailing can be and to guide you through the skills and formal certification so that you can embark on your own journey across many oceans.
The week-long course is as intense as it is fun. You'll learn over one hundred practical skills to meet the requirements for the formal certification. It's not all hard work; the instructors will ensure that you have fun in their floating classroom. You'll wake early and spend the morning learning lots of new techniques and understanding the general runnings of the boat, and in the afternoon, you can explore the pleasures of being on a yacht by snorkeling over shallow reef gardens, paddleboarding a remote lagoon, finding a local market to explore or relaxing with a Caribbean rum cocktail in a little shack bar.
Nautilus Sailing is the official sailing school for Dream Yacht Charters, the largest yacht charter company globally, with over 1,200 boats in 65 countries. Nautilus Sailing runs courses in six glorious locations around the world; the Sea of Cortez in Mexico, Exumas in the Bahamas, Grenada in the Caribbean, Tahiti in the South Pacific, Split in Croatia and Mallorca in Spain. The destinations are chosen because of their ideal sailing conditions, rich history and culture, not to mention hundreds of miles of spectacular coastlines, protected coves and picturesque bays.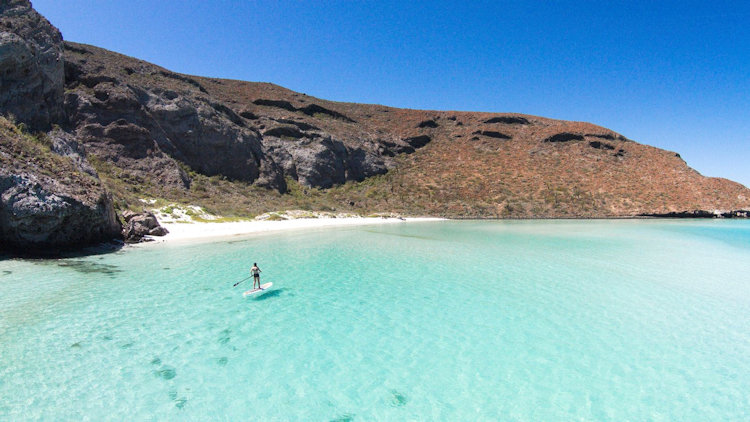 No matter which destination you choose, each of the Nautilus Sailing courses is the same and earns you four certification levels from the American Sailing Association, culminating in the Catamaran Cruising Certification, which allows you to charter sailboats internationally. The American Sailing Association is one of the largest sailing organizations in the world, and the certifications are recognized globally.
Upon booking your course with Nautilus Sailing, you will be able to start preparing yourself and learning some basic knowledge directly through the American Sailing Association with their online preparatory courses. Your First Sail is a short, fun course designed to familiarize you with the world of sailing and what you can expect on your liveaboard and for your future pastime or lifestyle. There are some interesting, bite-sized courses that you can study before meeting your instructors, including navigation, knots, and weather. Nautilus Sailings instructors will take you on a journey like no other as you learn how to sail, operate and navigate a yacht between locations. You'll discover stunning cruising destinations whilst enjoying learning new skills; you might find that you are hooked and want to continue learning with their more advanced courses.
Your instructors will take you through various modules. The first is ASA 101, basic keelboat sailing, which will allow you to skipper a sloop-rigged keelboat up to 27 feet in moderate weather and sea conditions. You will learn all of the basic sailing terminology, parts and functions of your boat, various helm commands, basic sail trim, points of sail, buoyage, seamanship and safety, including basic navigation rules to avoid collisions and hazards.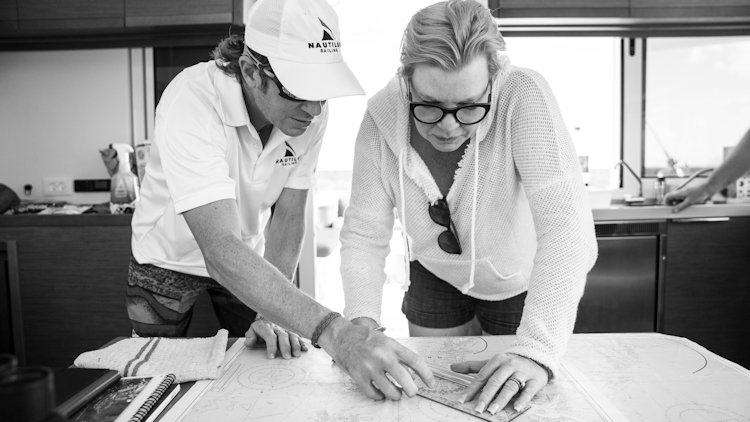 The ASA 103 basic coastal cruising module is the next stage. You'll learn more about the boat systems, auxiliary engine operation, docking procedures, intermediate sail trim, navigation rules, basic coastal navigation, anchoring, weather, and safety seamanship. ASA 104 bareboat cruising allows you to explore trickier and more demanding weather conditions and emergency operations. The final part of the course explores ASA 114 cruising catamaran. This module teaches you how to sail a catamaran up to 45 feet in length during a multi-day liveaboard cruise on inland or coastal waters in moderate to heavy winds and sea conditions.
Now that you are a certified sailor, you can do your first charter and reinforce all you learned on the Nautilus Sailing course. If you are not confident enough to do this entirely independently, Nautilus Sailing organizes various flotillas in one of their beautiful destinations for alumni sailors. You'll rent your own boat and follow the instructor, who will guide you around the area and is always on hand to help you if necessary. The flotilla charter is also a fun way to experience the inclusive community that sailing offers. You'll quickly see that everyone is welcoming, friendly, willing to help, and of course, share stories over a chilled tipple as the sun sets on another beautiful day.
Visit www.nautilussailing.com to embark on your next sailing adventure.