This buttoned-up classic is somewhat of a novelty within its parent company's book of hotels;
Kimpton
properties are generally known for whimsy, and bold, theme-driven décor. The Gray keeps things sleek and sophisticated by maintaining the historic charm of its Loop neighborhood property - the early-20th-century New York Life Insurance Building.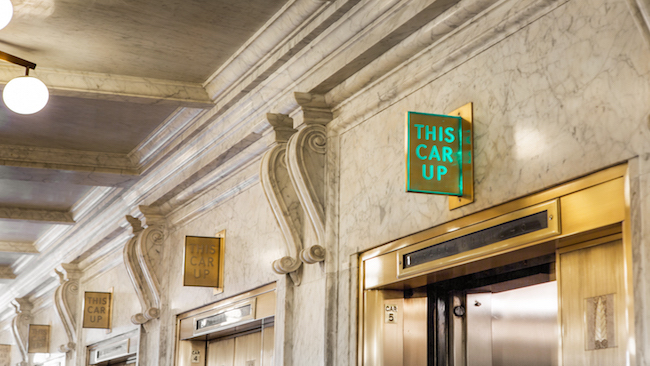 Built between 1893 and 1903, the original Midwest headquarters of the New York Life Insurance Co. now features 293 luxe guest rooms rather than offices and cubicles, but elements of the building's former life remain. An opulent marble lobby (Georgia Gray marble, to be exact, for which the property is named) greets guests at the LaSalle Street entrance. A coffered ceiling, marble banisters, and mirror image grand staircases lead to the second-floor lobby and common areas. The original bank of gleaming elevators continues to take center stage.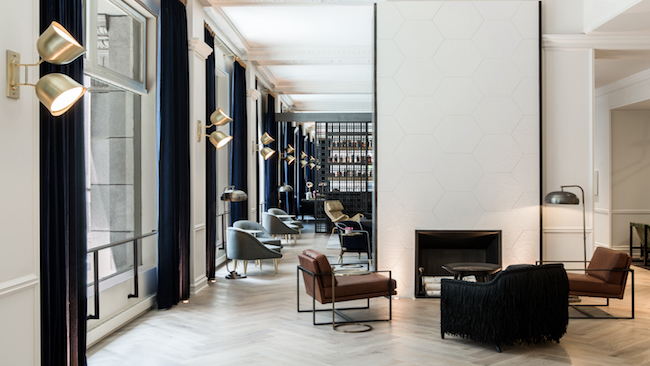 The lobby 'living room' features a nightly wine hour from 5 to 6pm, with a cello accompanist. Coffee and tea are also served here each morning and a selection of newspapers is offered. The living room abuts the warm and stylishly studious environs of
Volume 39
, the craft-cocktail and small bites lobby bar named for the discovery of old legal tomes found during the building's refurbishment, all of which now grace the space's walls. For those craving something a bit heartier, the top floor
Boleo
serves Argentinian-inspired fare beneath a retractable glass roof. A third dining option, the posh
Steadfast
, serves breakfast, lunch, and dinner street side on W. Monroe and has become a go-to for some of the best charcuterie and breads in town.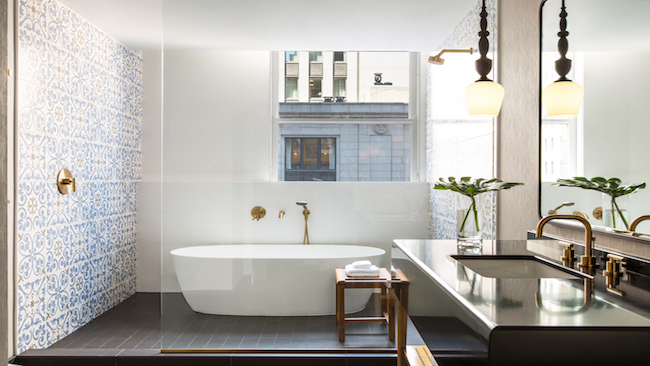 In keeping with its status as the most luxe of Kimpton's many hotels, The Gray guest rooms are streamlined and elegant with extraordinarily comfortable beds featuring Frette linens, but welcome elements of Kimpton quirk can still be found. Doors are painted bright 'Chicago-blue;' bathroom wall art reads,
Keep Calm, it's Only Garlic
– a reference to the garlic and onion fields on which downtown Chicago was built; a 'love kit' is located amongst the mini bar M&M's and cookies. The playful Kimpton and co. can't resist; and brand loyal fans don't want them to.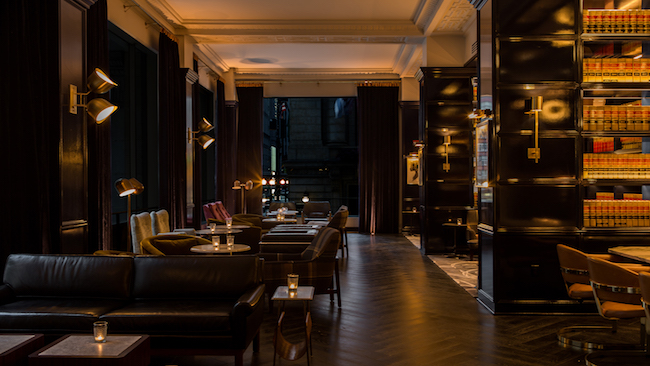 The Gray is primarily a weekday business hotel - all the more reason to choose it for a vacation or R&R locale. Hotels that cater primarily to business crowds generally revel in loosening the tie and slipping on the driving mocs during weekends. Vacation guests of The Gray receive the same crisp service as business travelers and enjoy a host of amenities such as complimentary use of bikes, a spacious and state-of-the-art gym, a full service in-house spa, valet parking, and concierge services. Fido is also welcome – no matter breed or size. Millennium Park, The Art Institute of Chicago, State, and Rush Streets are just blocks away.
The Gray joins four existing Kimpton properties in Chicago, making it the 8
th
property in the Midwest counting hotels in Cleveland, Minneapolis, and Milwaukee.
Visit website:
www.grayhotelchicago.com