Scandinavian-style interiors exude a classically modern elegance, boasting both innovation and the highest comfort standards. Lighting and a deeply rooted connection to nature play just as much a role in the spaces as do intense colors and graphic design. This newest addition to the Living in Style series displays the Scandinavian lifestyle at its best.
Highlights:
• A must-have for lovers of the Scandinavian lifestyle.
• Ambient photographs provide varied insights into private dream homes.
• From an enchanting cottage in the countryside to a hypermodern apartment in the city, there's inspiration for everyone.
More information:
http://www.teneues.com/shop-us/living-in-style-scandinavia.html
By book on Amazon.com:
Living in Style: Scandinavia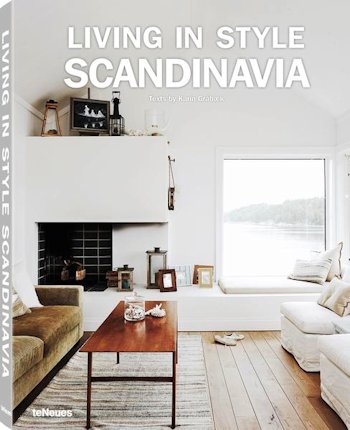 Photos © Living in Style Scandinavia, published by teNeues, www.teneues.com. Sweden, Photo © Swedish Freelance Legion / GERBER GMC.