As travel begins to pick back up as the pandemic slows down, the Turks and Caicos Islands are set to be one of the top Caribbean destinations. Deputy Governor Anya Williams told The Sun that the Islands will continue to prove that they are one of the best and safest places to spend their money as people are traveling post-pandemic. The Turks and Caicos is currently open to visitors from all over the world once they prove they are COVID-19 negative five days before arrival.
There are an abundance of options when it comes to places to stay on the Islands. From luxurious resorts to private villas, you can truly tailor your vacation however you would like. Byculla Villa is a four bedroom villa located in the high end gated community of Leeward in Providenciales. This area has one of the lowest crime rates across the Caribbean region.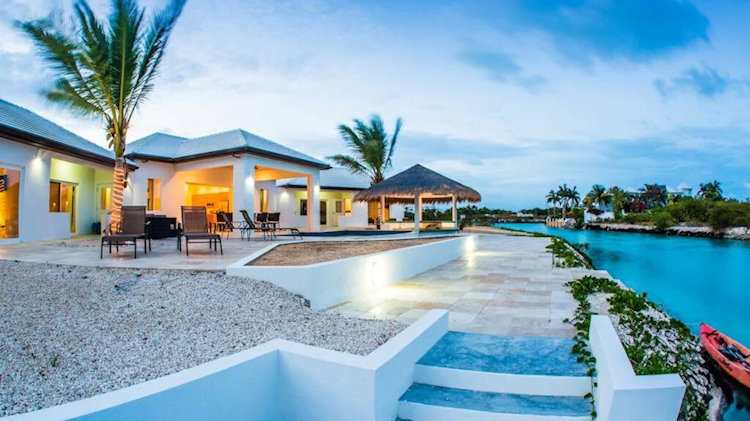 The beautiful villa offers great value for the price. It is equipped with everything from a SONOS music system to an outdoor barbecue pit. The villa has two pools: a main pool and a swim-up pool and bar. Byculla Villa was built in 2013 on a man-made canal, so it offers the peace and tranquility of a private residence, but it is just two miles from Grace Bay, the main area for dining and drinking on the island.
The villa has over 120 five star reviews on VRBO, with many of the comments praising the responsiveness and kindness of the villa's owner. With rave reviews and a stellar price, Byculla Villa is truly one-of-a-kind. Visit the VRBO listing to view more about this amazing villa and snag it while there is still some availability later this year.