Of the multitude of resorts that line the Southern California shore, The Ritz-Carlton, Laguna Niguel has no equal. As beautiful to gaze upon as it is to gaze from, the hotel is majestically situated on a bluff overlooking the Pacific Ocean. Intangible yet perceptible, the vibe at this gorgeous Dana Point enclave echoes the relaxed rhythm of the tides below, reflecting an incomparable mix of SoCal bohemian cool and signature Ritz-Carlton luxury. The combo is compelling, and the effect creates a soul-soothing sensation, palpable from the minute of your welcoming arrival to the last moment of departure.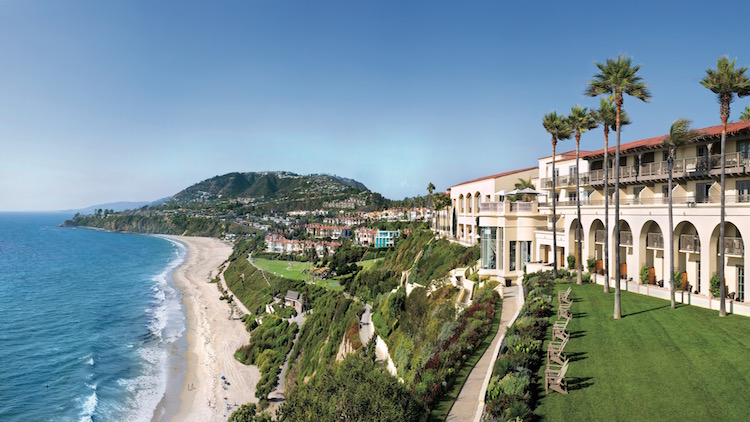 This is a place to be pampered, to unwind, to let go. Start your morning with a walk along miles of sandy beach. Head out for a day of exploration (the resort is centrally located to a variety of theme parks, museums, and shopping centers), or simply stay-put and enjoy one of two pools, tennis courts, a fitness studio, and a world-class spa. Enjoy an evening cocktail at one of the resort's several bars and restaurants and let the shimmering sunset work its tranquil magic as you take-in the view. Do as little or as much as you wish; find your own relaxed rhythm. The Ritz-Carlton staff takes its cues from the surf, the sand, and from you.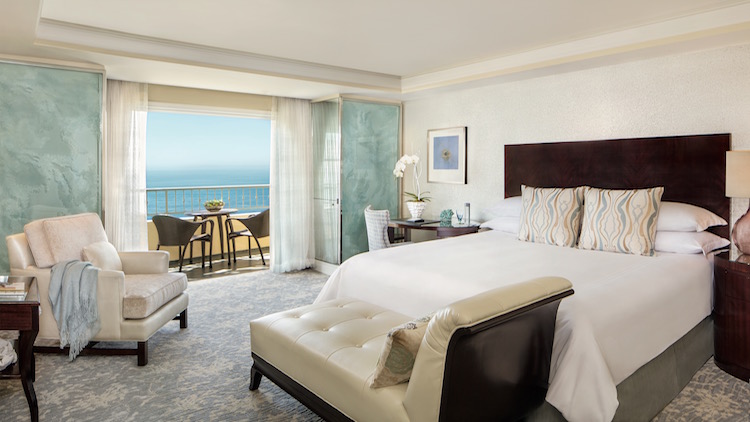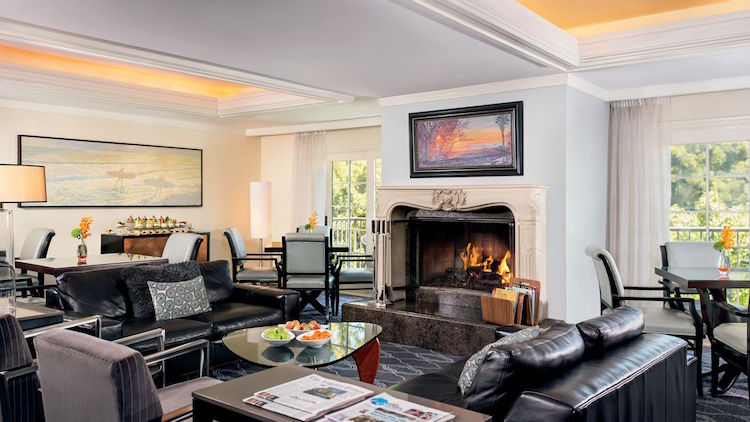 Accommodations:
Lush gardens and palm trees envelope the 396 guest rooms and suites, each furnished with ocean-themed décor in serene hues of blue and gray. Elegant marble bathrooms feature double sinks and Asprey amenities. Plush, pillow-topped beds invite ocean breezes. Choose garden, coastline, or ocean views, and note that first floor ocean view rooms have private outdoor fire pits. Kick-up the luxe quotient further still with a stay on The Ritz-Carlton Club Level floor (photo above) where an amiable concierge attends to your needs. Four food and beverage presentations take place throughout the day in this elegant club lounge where walls are lined with candy jars, board games are at-the-ready, chocolate chip cookies are ever-present, and several newspapers are available each morning. Have a favorite cocktail? The bartender will make it to your liking. Need a dinner reservation? The concierge will handle it. Have a long drive ahead of you? The hostess will pack a lunch that includes the best house-made potato chips you've ever tasted. For those seeking the ultimate in pampering service, The Ritz-Carlton Club Level is the gold standard. Bonus for art lovers: The Club Level features rotating art exhibits that change every four to six months. The current exhibit, "Luminous Reverie," includes exclusive shadow and light pieces by artists Carolyn Reynolds, Jim Lamb, and Tom Betts.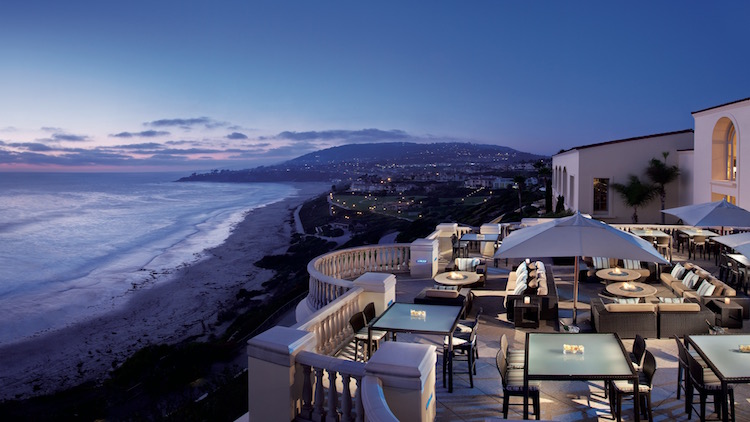 Sustenance:
You need not leave the resort in order to experience a variety of cuisines. Six different on-site venues provide choice. Steak lovers will be drawn to the clubby intimacy of Enosteak where a glass enclosed wine display takes center stage. Looking for an al fresco dining experience? Head to 180BLU. (photo above) This outdoor lounge features small plates, crafted cocktails, live music, and breathtaking views. Seeking something quick and casual? Grab a healthy bite at The Market Place. And for meals paired with a side of sunset, choose elegant Raya (photo below) with its large picture windows overlooking the Pacific. Renowned chef Richard Sandoval oversees the kitchen where Pan-Latin coastal cuisine is made with sustainable seafood, local produce, and organic meat. Start or end your meal at the adjacent and energetic Bar Raya with its stylized, silver bar. Finally, for the ultimate in casual, take a meal by the pool at the Dana Pool Café.
Add further enjoyment to the stellar Ritz-Carlton sunsets by allowing the culinary department to assemble a little something special to enjoy on the bluff or on the beach. Choose from selections such as a wine and cheese assortment, sushi and beer, coastal 'make-them-yourself' cocktails, margaritas and chips, or tastes of wines chosen by the sommelier.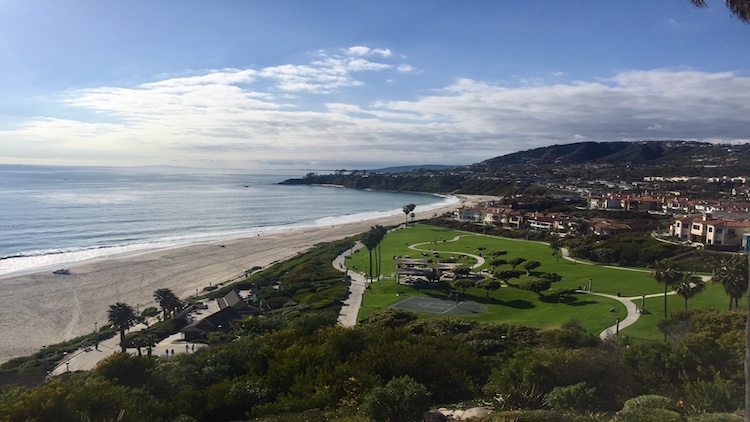 Activities:
Just as numerous resorts dot this part of the California coast, so do a multitude of equally glamorous spas. But The Ritz-Carlton, Laguna Niguel Spa (whose staff proposes that they make the world revolve around you) is known to have the best, top-of-their-game masseuses and aestheticians. Guests staying at nearby resorts are known to eschew their home spas in favor of The Ritz-Carlton spa's serene atmosphere where talented staff offer pampering signature treatments. The intoxicating lemon and chamomile scent of The Ritz-Carlton's collection of signature Spa Fresh products is alone worth a spa appointment. Purchase some for home use - the aroma will sustain your Ritz-Carlton, Laguna Niguel memories.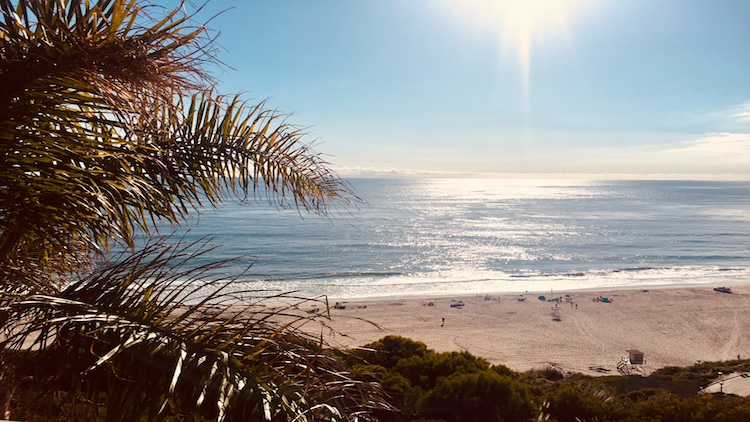 The resort rests just above miles of sandy beach and walking paths that weave in and out of Dana Point's residential streets and the Monarch Beach Golf Links, one of several courses available to resort guests. Ask resort staff to set you up at the beach with chairs, umbrellas, and towels. Lounge poolside (there are two) and enjoy soft-rock background music while tall palms sway in the breeze. Learn to surf at Salt Creek, just below the resort, or explore other world-famous breaks along Southern California's extensive coastline. Work-out with a view-to-behold in the Spa-adjacent fitness center featuring the best in state-of-the-art equipment. Explore every nook and cranny of the resort and spy the many artwork exhibits that line the walls and hallways, such as surf-inspired photo prints by Chris Burkard and graphic surfboards by Album Surf, and the current Festival of Arts and Pageant of the Masters exhibit "Fantastic Imagination: 45 Years of Contemporary Art" which honors the resort's long-term partnership with the iconic annual Laguna event and features 13 contemporary artworks from the Festival's Permanent Collection.
Or simply grab a good read, hit your veranda, and relax. After the sun goes down, treat yourself to a 'movie night' room service package featuring freshly popped popcorn, a selection of candy, and a complimentary in-room movie.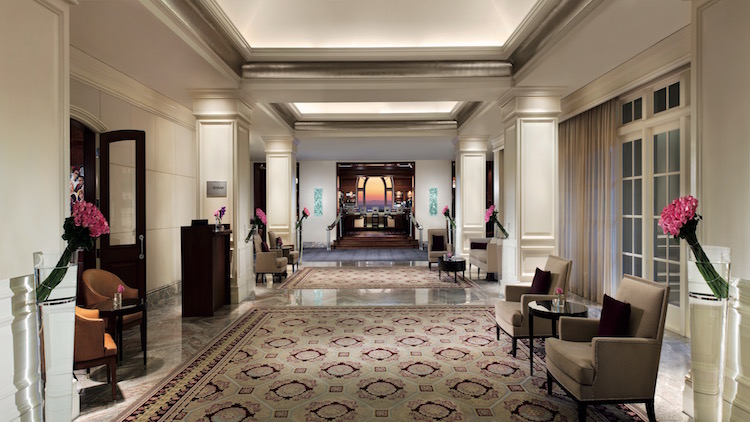 Yes, you have many choices along this stretch of California coastline, but none so well captures and combines inviting luxury with a SoCal beach vibe as The Ritz-Carlton, Laguna Niguel, where the hypnotic splash of ocean waves sets the relaxed rhythm. Everyone needs a re-set now and again, and there's simply no better place to re-calibrate.