Before long, Chateau Montelena took the world by storm when its 1973 Chardonnay triumphed over Gran Cru White Burgundies at the 1976 Paris Tasting, which sent the message that wineries from around the world could produce outstanding wine.
Today, his son Bo Barrett proudly carries on the Chateau Montelena name and reputation; ensuring that the winery consistently makes wine that exceeds expectations, just as his father did for over four decades.
While Chardonnay earned Chateau Montelena world renown, James' ultimate goal was to produce a First Growth Bordeaux with California grapes. After waiting six years for his Estate-grown Cabernet Sauvignon vines to mature, James achieved that objective with Chateau Montelena's first bottling of Estate Cabernet Sauvignon in 1978. Ever since, Cabernet Sauvignon has been the winery's flagship varietal – setting the bar for its Napa Valley neighbors and beyond.
The
Chateau Montelena 2010 Estate Cabernet Sauvignon
($150.00/bottle) is a prominent Napa Valley wine made in a classic European-style and sourced from a coveted vineyard in Calistoga, an acclaimed AVA in northernmost Napa Valley. In June, Matt Crafton was promoted from Assistant Winemaker, to Winemaker after working under the guidance of Bo for six years. Matt now watches over the wine for nearly two years in 100% French Oak barrels stored in eco-friendly caves carved into the winery's mountainside.
Always striving for excellence, the Chateau Montelena team has produced another elegant wine that exemplifies old-world winemaking demonstrating the winery's decades-long tradition of consistency, recognition, and longevity.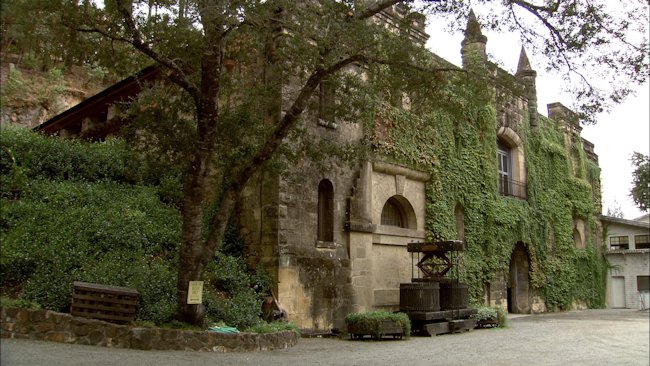 Chateau Montelena Winery, 1429 Tubbs Lane, Calistoga, CA 94515
Established in 1882 by Alfred Tubbs, Calistoga-based Chateau Montelena is credited for helping California wine earn worldwide recognition. In 1976, Chateau Montelena was one of two Napa Valley wineries to come out on top in a blind tasting held for a who's-who of the French wine and food establishment gathered at the Inter-Continental Hotel in Paris. Chateau Montelena produces Chardonnay, Cabernet Sauvignon, Zinfandel and Riesling varietals. Its celebrated tasting room is open daily from 9:30 a.m. – 4:00 p.m. The winery has been owned and operated by the Barrett Family since 1972.
For more information on Chateau Montelena please visit:
www.montelena.com
.