While we understand that every couple has a different idea of "romantic getaway" -- It might be the excitement of exploring a new city, or soaking up the sun on an excluded beach somewhere- - these romantic destinations include something for everyone.
SAN FRANCISCO, CALIFORNIA
The Bay, the architecture, landscapes and atmosphere make "San Fran" a must for romantic travel. Take in the massive Golden Gate Bridge during a foggy morning, visit Fisherman's Wharf and explore PIER 39, a festival marketplace with more than 110 stores and 14 bay-view restaurants. On a clear day, the view of the San Francisco skyline from Treasure Island is unparalleled. Time it right and enjoy a beautiful sunset while you take in the views. San Francisco sunsets are best in the winter, when the sky gets nice colors as the sun goes down. How romantic!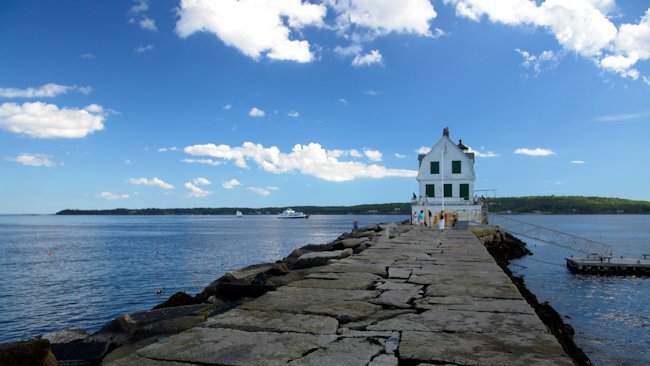 ROCKLAND, MAINE
Rockland, Maine might be known as "Lobster Capital of The World," but it can also be described as one of Maine's finest coastal cities. It is world famous for its shore, both mountainous and rocky, that is littered with hundreds of harbors and inlets. This beautiful coastal paradise is the perfect getaway to sweep your sweetie right off their feet!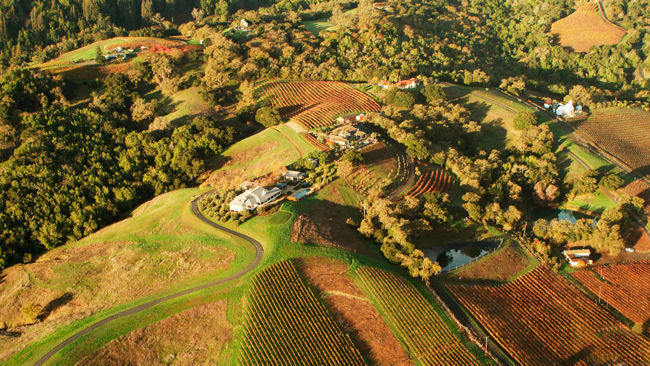 NAPA VALLEY, CALIFORNIA
Brimming with rolling vineyards, cozy wine caverns and luxurious hotels, this wine-lover's paradise is the ultimate romantic getaway. The legendary valley has all the right ingredients for romance: charming inns and luxurious resorts, some of the best dining in America, sybaritic spas, and of course fine wines. While wine, food and chocolate are popular with female visitors, so is shopping. The valley offers a wide selection, from clothes, jewelry and shoes to world-class art. Napa Valley as all the ingredients for a memorable Valentine's Day getaway!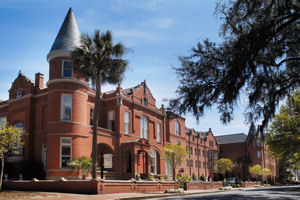 SAVANNAH, GEORGIA
Savannah's quiet dignity and welcoming hospitality make it an ideal choice for a romantic getaway. Savannah is full of so much southern charm; it is hard not to fall in love with it. Spanish moss hangs over sidewalks, which lead past hundreds of historic homes. The town seems years apart from its neighboring cities, and locals have no desire to change that. Sitting on a bench in one of the parks, inhaling the aromas of the flowers around you and watching the horse drawn carriages slide by is one of life's real pleasures.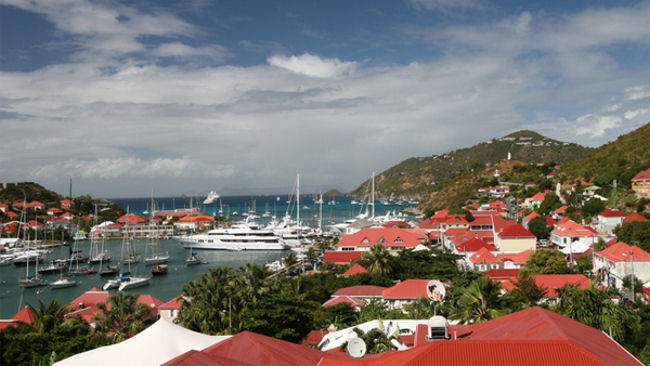 ST. BARTS
Viewed from the air, St Barts and its adjoining islets are a necklace of precious stones in a sea of turquoise. From its rugged coastline, it offers stunning vistas of idyllic white sandy coves nestled below steep cliffs, all set against monumentally blue skies, and the endless azure of the Caribbean waters. Throughout its long history, this small but celebrated island in the French West Indies has charmed countless visitors with its innate beauty, and unique character and authentic charm. Much of St Barts' appeal is because it is inimitably French, carrying with it an understated sophistication and panache.
This is no place for prestige cars or high heels, sandals and crumpled t-shirts are de rigueur on the sidewalks and beaches. Everyone, no matter how rich or famous, arrives by small plane or boat. At this simply charming hideaway, the famous and the not so famous sit side by side on the beach or at a casual eatery. Safety and security is undoubtedly one of the island's biggest benefits; another is its discretion. In high season, locals rub shoulders with visiting celebrities. With luck, travelers will experience one of the island's legendary parties, perhaps in the tropical gardens of a traditional house or on board a luxury yacht.
From watersports such as diving, waterskiing, surfing, windsurfing, and fishing to gentle hill walks, tennis and yoga, travelers can enjoy a variety of activities all from the base of their hotel or villa, which can range from simple comfort to five-star luxury. Yachting is by far the most popular activity and each year, the island plays host to famous regattas attracting some of the world's most beautiful sailboats. Another popular pastime is wining and dining at the island's outstanding restaurants, from small traditional eateries to temples of gastronomy, over 80 in total. St Barts' cuisine has strong French and Italian influences and award-winning chefs artfully blend seductive French-style cuisine and Caribbean informality to the highest culinary standards.
More information:
www.magellanjets.com