The MagnaReady dress shirt has magnets sewn into the pleats of the shirt, which snap the shirt together in a matter of seconds. No more hassling with small buttons and buttonholes. Not to mention, the shirt is wrinkle-free and stain resistant so it can even be dinner-ready without ironing!
Originally created to ease the dressing process for those with limited mobility or dexterity, the magnetically infused dress shirt is also the perfect solution for hassle-free traveling.
Some helpful tips:
The shirts are great for packing because they are wrinkle-free, but beware if wearing one to the airport, it can set off the walk-through detector at TSA. They are fine when going through the x-ray machine.
MagnaReady® dress shirts are stain resistant and machine washable, but make sure to press the shirt closed when washing so the shirt doesn't attach to the sides of the machine. This way it comes out looking just like new with no ironing necessary.
MagnaReady offers styles for both men and women on-the-go.
Visit website:
http://www.magnaready.com/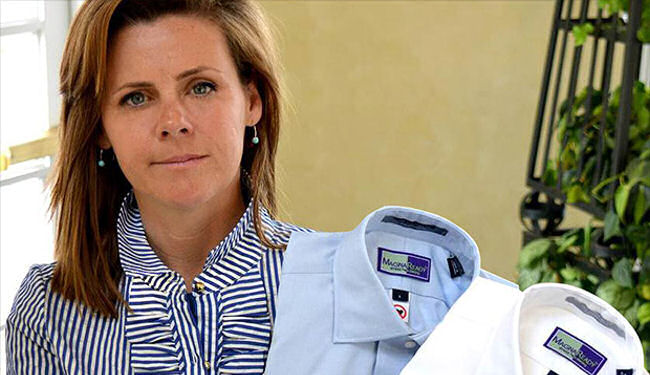 MagnaReady founder, Maura Horton